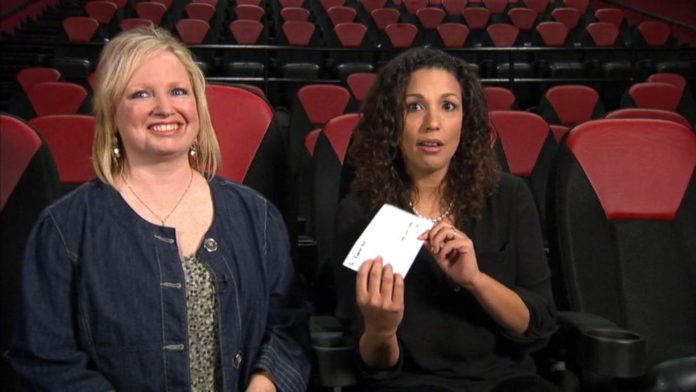 Two teenage girls of Kyesha Smith Wood, a mother from Birmingham, go to watch a movie with their brother. During the screening the two girls end up being "rude, obnoxious and disrespectful" to another mother. The mother of the teens takes to social media to apologize for her kids' awful misbehavior and eventually track the mother down to personally say sorry.
"My son later told me, much to my humiliation and embarrassment, that my girls were rude and obnoxious during the movie. The woman I'm looking for addressed them and asked them to be quiet and they were disrespectful. After the movie she approached my girls and told them that her husband had been laid off and this was the last movie she would be able to take her daughter to for a while and my girls ruined that for her," Wood wrote on Facebook.
The woman Wood was addressing, Rebecca Boyd from Adger, Alabama, surprisingly replied to the apology on Jefferson County Sheriff's Office's Facebook page. She wrote, "I am the mom from the movie theater. I had taken my daughter to see Cinderella. I was very upset and disappointed in the girls behavior…the note from their mom brought me to tears and shows there is still good people in the world. I have no hard feelings towards them and I am proud of their parents. The girls are not bad…they are children. Glad they are learning a lesson. I hope if my teenagers are out and they act up…I hope someone says something to them".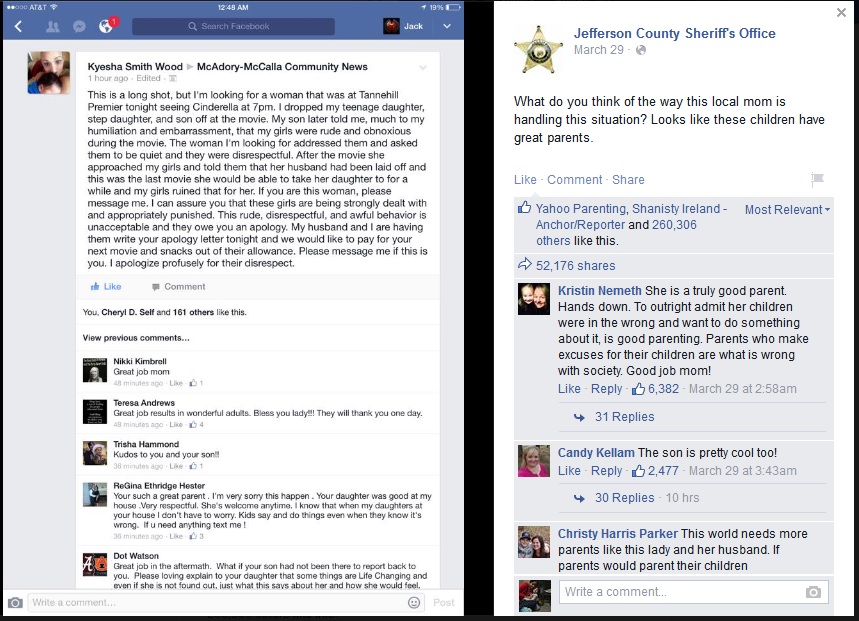 Wood said she had a very positive conversation with Boyd. "She's the most gracious, kind and forgiving woman. I am so humbled by that," Wood told ABC 33/40, also adding that the girls will apologize personally to Boyd and contribute their allowance towards another trip to the movies for Boyd's family.
Wood told AL.com, "I thanked her for correcting my girls in my absence and letting them know that they were wrong. A lot of times people get nervous about saying something to a stranger's kids. But it takes a village to raise our kids. We as a community need to hear this, that there are parents out there who still believe in old-fashioned methods".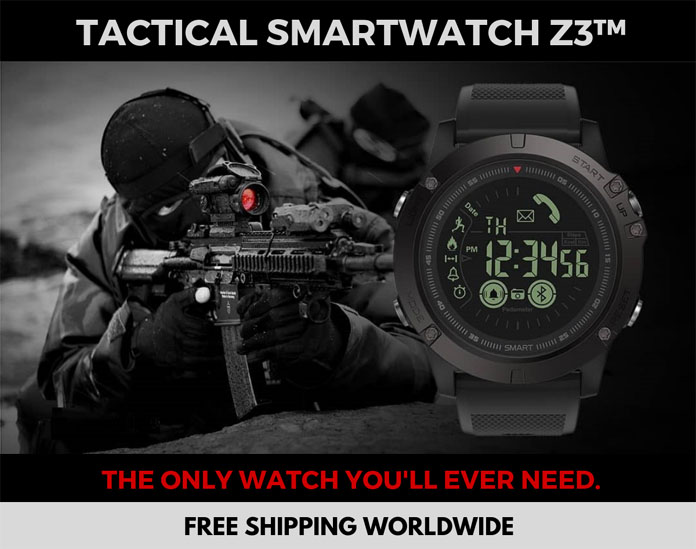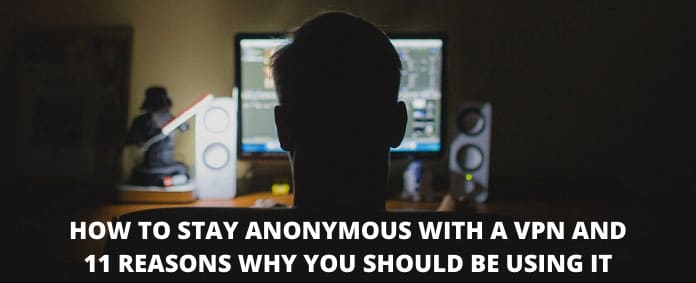 Get Your Anonymous T-Shirt / Sweatshirt / Hoodie / Tanktop, Smartphone or Tablet Cover or Mug In Our
Spreadshirt Shop
!
Click Here
Remove all ads by clicking here