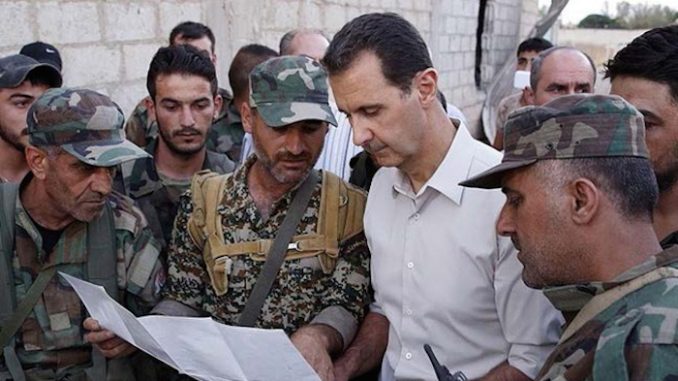 New evidence has surfaced to suggest that the April 4 chemical attack in Syria's rebel-held Khan Sheikhun was the work of the Syrian government.
French intelligence services have released a claim that they have scientific evidence that links the chemical weapons attack that killed 88 people, to the Assad regime.
Jean-Marc Ayrault, France's foreign minister, told journalists that the presence of hexamine, a substance used to stabilize sarin, was found present in "environmental samples" taken from Khan Sheikhun, that were compared to an unexploded ordnance from the site of the Syrian chemical attack that occurred in 2013.
The circumstantial evidence is based on the production methods used by the Assad regime prior to the Syrian army relinquishing its chemical weapons after an agreement was reached with international monitors in 2013.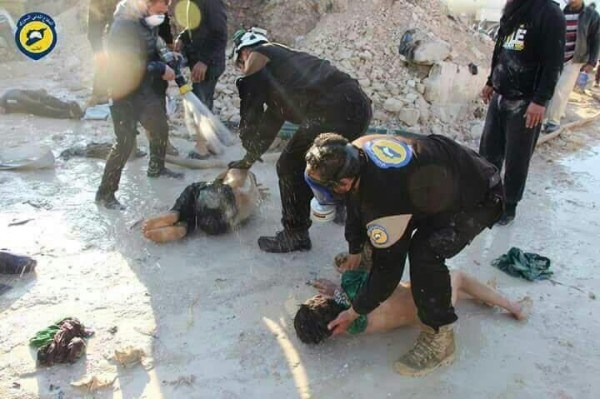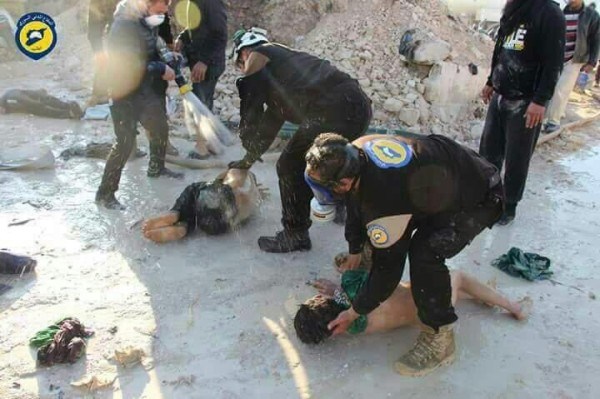 Ayrault said it is akin to a chemical fingerprint "typical of the method developed in Syrian laboratories."
Although it is a step in the right direction, to investigate for the exact circumstances of the latest chemical attack against dozens of innocent civilians, it doesn't conclude responsibility. What it does suggest is the use of chemicals left over from 2013 – that may or may not have fallen into Rebel or terrorist hands; or the manufacturing of chemicals using the same process.
It is damning evidence but it doesn't "determine its responsibility for this attack," as Ayrault claims.
Syrian president Bashar al-Assad has maintained that the April chemical attack was a complete "fabrication" and claimed the relinquishing of chemical weapons did occur. Russia, Syria's ally, supports the claim.
But here's what we do know: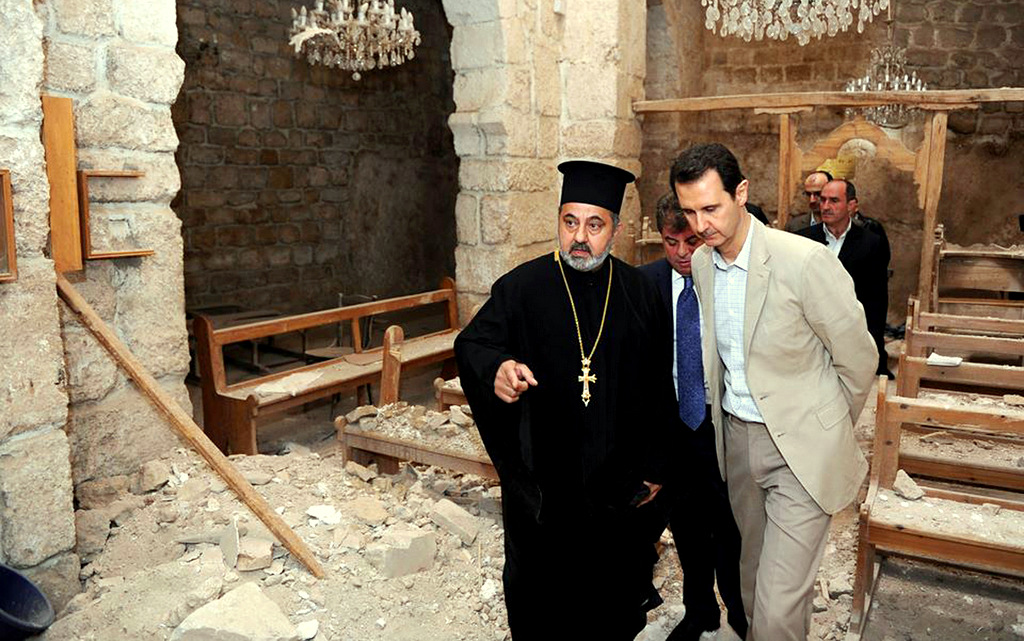 What the mainstream media fail to report time and time again in this matter is the US participation in training Israeli, Saudi and Jordanian soldiers (possibly along with rebels) in the use of chemical weapons in 2012, prior to the 2013 Syrian chemical attack:
"According to one report on the Syrian chemical attacks, in late 2012, the US military were "training anti-government fighters with the securing and handling of chemical weapons." The fighters in question were trained by the CIA, and were Israelis, Saudis, and Jordanians."
Put forth in an article only hours prior to the US Syria strike:
"Could it be possible that given it [province of Idlib] is a captured city that perhaps the terrorists are attacking the civilians? Reuters acknowledged last year that Islamic State has crude chemical weapons. Why does the MSM rarely report on this consideration?"
The MSM have also failed to give adequate coverage of Russia's insistence for independent investigations by the Organisation for the Prohibition of Chemical Weapons (OPCW) only days before Trump's military destroyed the site in a 59 Tomahawk missile attack. And that in January 2016, the OCPW had confirmed that Syria's chemical stockpiles – with the help of the US – had been all destroyed.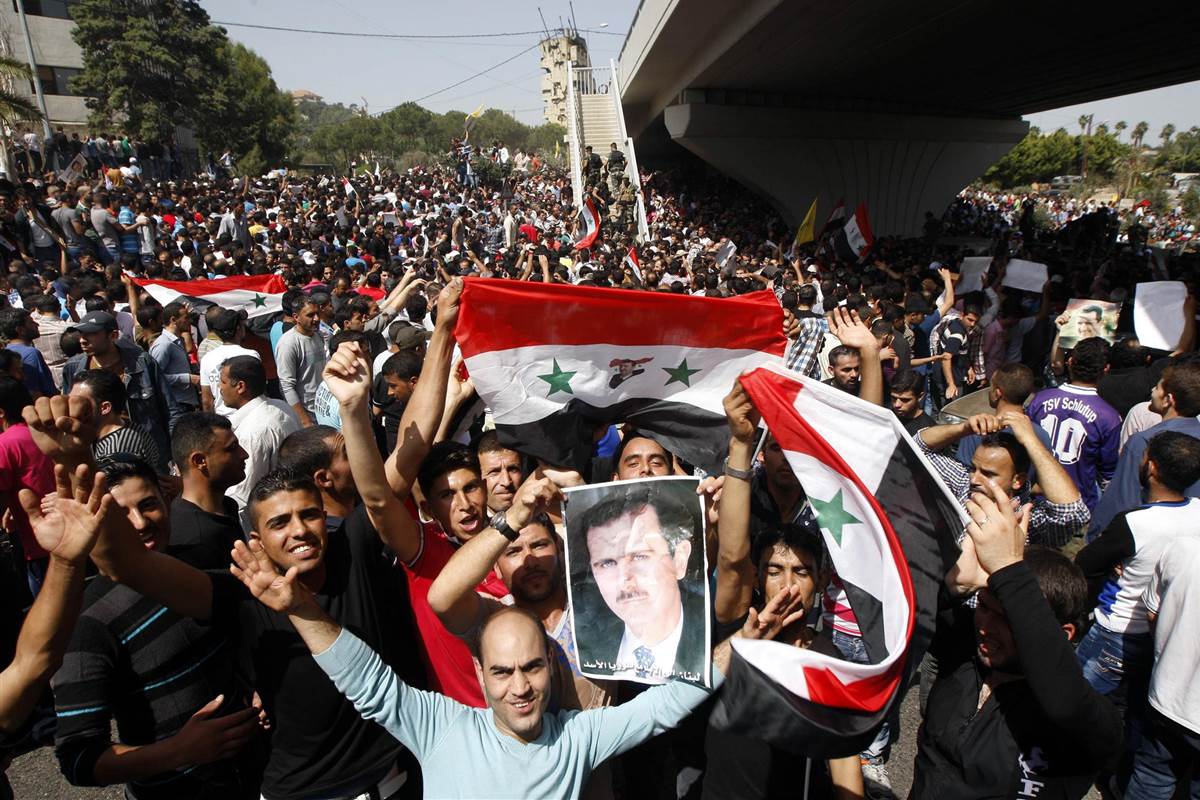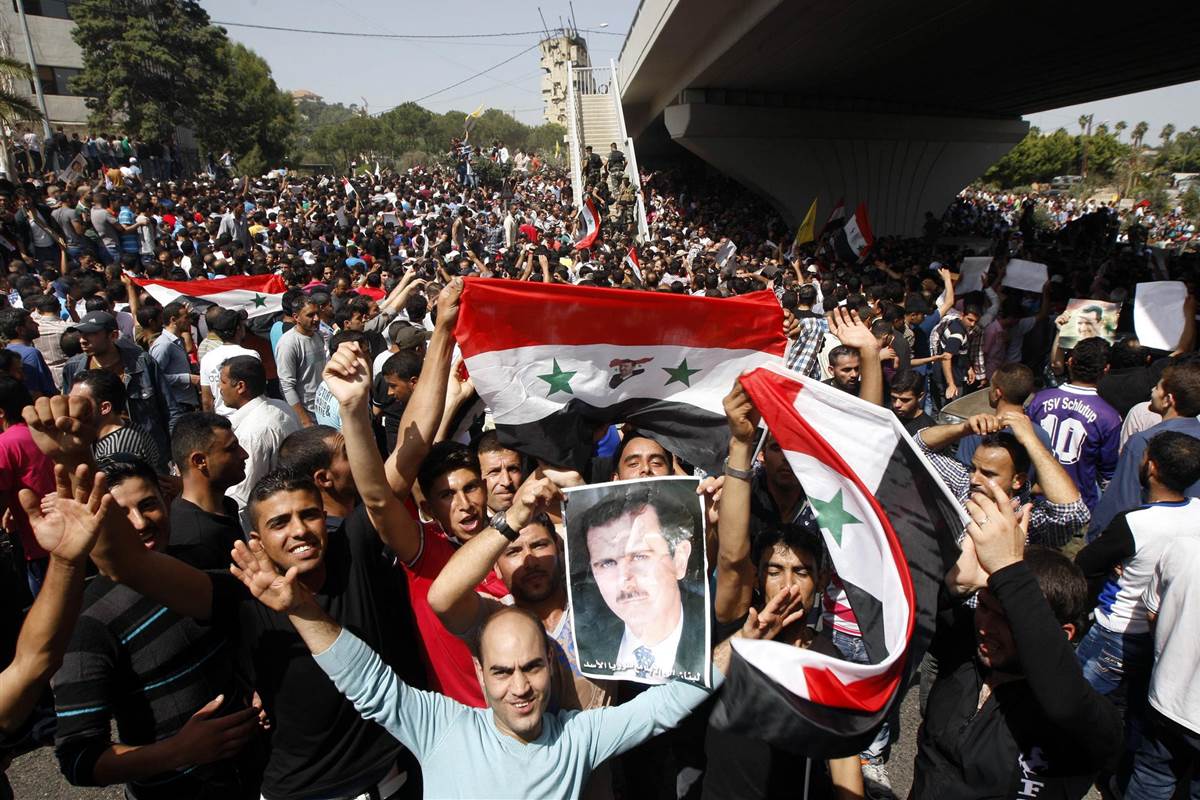 The MSM have also failed to question the pulled article that offered a possible explanation (and leaked email evidence) that the US "backed [a] plan to launch [a] chemical weapon attack on Syria and blame it on Assad's regime" in 2013. You could read a cached version of it here until that too was pulled. So now you have to rely on the complete scan of the article published both on Global Research and AnonHQ.
And again, a former chemical weapons inspector involved with Iraq said intelligence reports in 2013, accusing the Assad regime of chemical attacks "seems circumstantial."
The article begs the question: if Syria could be framed then, why can't it be framed now?
Assad isn't a good guy; but is any political leader free of blood from their hands? Framing a person for mass murder isn't the way to achieve world peace.
All that we are asking for is solid evidence without the flavoring of western propaganda and MSM bias.
---
This article (MSM Fails to Report: Evidence Linking Syria to Sarin Attack is Circumstantial) is a free and open source. You have permission to republish this article under a Creative Commons license with attribution to the author AnonWatcher and AnonHQ.com.
---
 Supporting Anonymous' Independent & Investigative News is important to us. Please, follow us on Twitter: Follow @AnonymousNewsHQ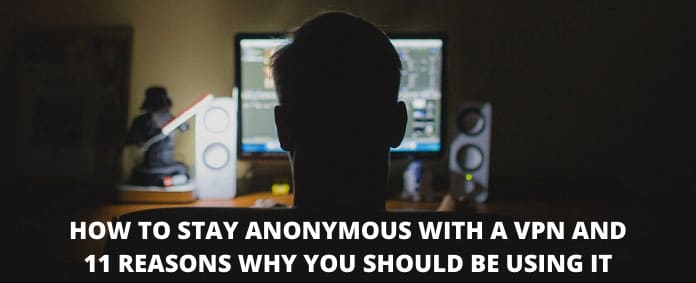 Get Your Anonymous T-Shirt / Sweatshirt / Hoodie / Tanktop, Smartphone or Tablet Cover or Mug In Our
Spreadshirt Shop
!
Click Here
Remove all ads by clicking here
" target="_blank">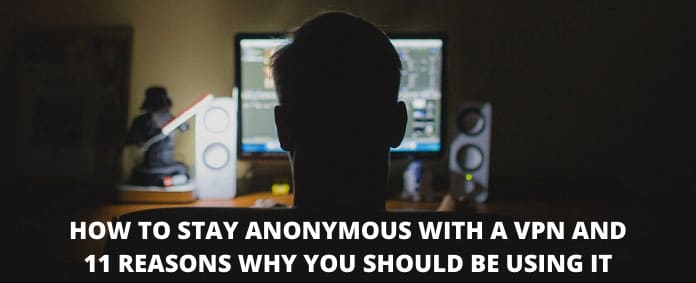 Get Your Anonymous T-Shirt / Sweatshirt / Hoodie / Tanktop, Smartphone or Tablet Cover or Mug In Our
Spreadshirt Shop
!
Click Here
Remove all ads by clicking here
[/eaa_ads]