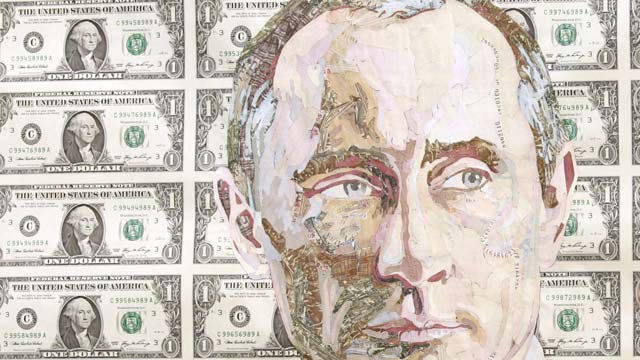 What do you really know about Russian President Vladimir Putin, an ex-KGB spy, except that he is flamboyant and keeps the United States on its toes?
Putin And His Inner Circle
Yuri V. Kovalchuk owned a minority stake in a small bank in St. Petersburg; he is now worth $1.5 billion. Kovalchuk, Putin's personal banker who knows the most about Putin's illicit wealth and corruption, is the largest shareholder in Bank Rossiya, the financial institution used by Putin and his cronies to both launder funds and conduct deals.
Arkady R. Rotenberg, a former judo coach, sold pipe to the state-owned gas monopoly, Gazprom; he is now a billionaire industrialist. Gennady N.
Timchenko, once the little-known sales manager of a local oil refinery, is now a co-owner of a commodity trading company that moves about $70 billion of crude oil a year through major contracts with Rosneft, the Russian national oil company.
Vladimir Litvinenko, the rector of one of St. Petersburg's prestigious universities, helped Putin prepare his graduate dissertation on natural resources; he later profited from a phosphate mine in the Arctic. Putin's close relationships with these billionaires are evidence of deeply entrenched corruption – he is a secret beneficiary to deals done involving Russian state assets and private billionaires.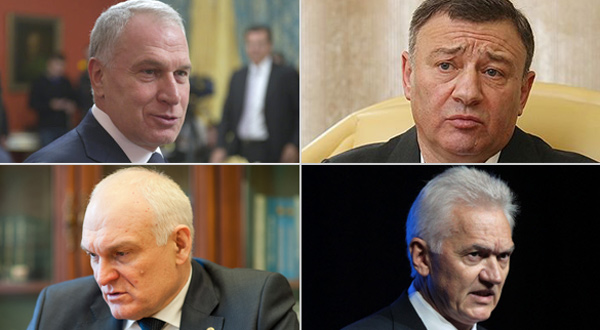 Corruption is the backbone of Putin's power. Opposition leader Alexei Navalny, Russia's most prominent anti-corruption watchdog, faces six lawsuits for exposing corruption and unveiling the secret mansions and foreign accounts of Putin cronies and government officials – unfavorable state contracts in which half of the sum is siphoned off in kickbacks, officials with modest salaries living in personal palaces worth hundreds of millions of dollars, apartments in Miami hidden from the eyes of tax collectors, and so on and so forth.
The Corruption Network
The Putin corruption network is centered in a network of associates, many of whom are former KGB, political police, and intelligence officials like Putin. The corruption network vastly expanded once Putin became president in 2012. "Corruption has ceased being a problem in Russia; it has become a system. Its metastases have paralyzed the country's social and economic life. The annual turnover of corruption in Russia now stands at $300 billion," revealed a 2011 report by Russian opposition leaders.
Claims made by exiled political opponents about vast multi-billion dollar fortunes in offshore bank accounts surfaced on WikiLeaks on 2010. In one of them, Condoleezza Rice, the former US secretary of state, quoted a Russian opposition figure as saying that "Vladimir Putin is nervously trying to secure his future immunity from potential law enforcement investigations into his alleged illicit proceeds".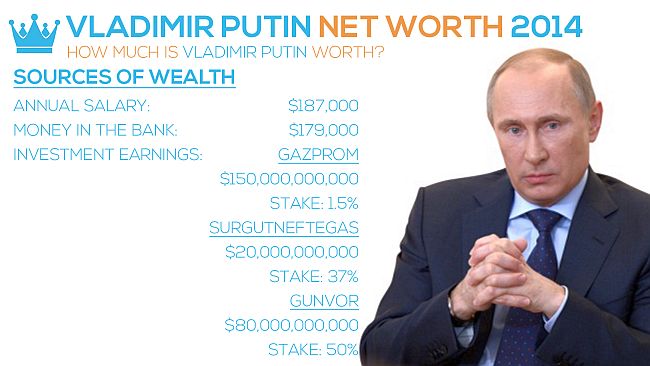 Stanislav Belkovsky, a prominent political figure, claimed that Putin controlled 37% stake in the oil and gas company Surgutneftegaz, 1.5% stake in the largest energy company in the world Gazprom, and 50% stake of Gunvor, a Swiss-based oil trading company that has won a series of state contracts. He added that Putin had acquired $40 billion during his eight years in power, through a network of front-men. "Russia under Putin is not a version of modern democracy but a typical third world kleptocracy," Belkovsky had said.
Putinism Is Corruption
In 2011, Boris Nemtsov, Russia's former deputy prime minister, published Putin the Thief, a sensational report describing Putin's corruption in detail and said that it far exceeded "the scale of corruption under Yeltsin".
In 2013, Nemtsov released a report, titled Winter Olympics in the Sub-Tropics: Corruption and Abuse in Sochi, which alleged that Putin had personally overseen the enormous, profligate project and was therefore responsible for the estimated $26 billion frittered away in fraud and kickbacks. The Olympics merely enriched oligarchs and companies close to Putin.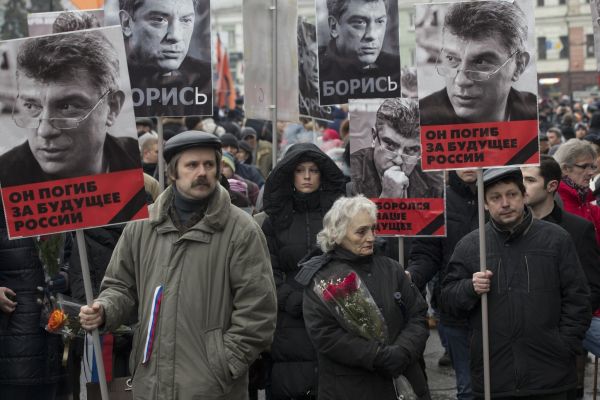 Vast Personal Fortune
Nemtsov in a 2012 report The Life of a Galley Slave revealed that Putin's perks had then included 20 palaces, including a £600 million Italianate palace on the Black Sea coast, a fleet of 58 aircraft, 4 yachts, 11 white gold watches worth £400,000 (several times Putin's annual salary of £70,000), an Ilyushin jet with a £111.3 million cabin that includes a bathroom fitted with jewelry and a £50,000 lavatory. Maintenance of Putin's residences, jets and cars alone cost £1.6billion a year.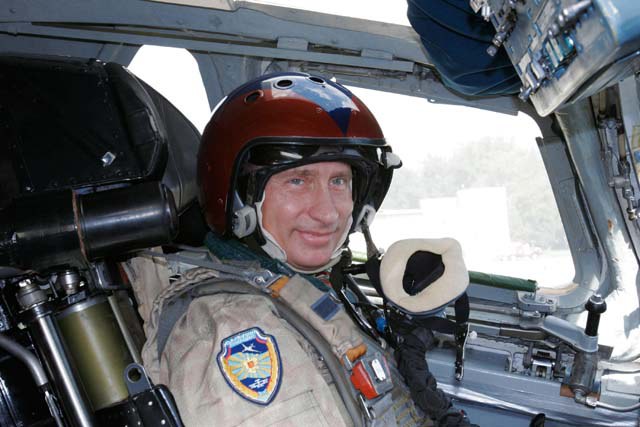 Putin was named corruption's "person of the year" for 2014 by an international group of investigative journalists "for his work in turning Russia into a major money-laundering center for enabling organized crime in Crimea and in the Donbas region of eastern Ukraine; for his unblemished record of failing to prosecute criminal activity; and for advancing a government policy of working with and using crime groups".
The Murky Rise To Power
How did the former unemployed KGB become the most powerful man in Russia?
Putin is estimated to have amassed a fortune worth at least an estimated $28 billion through kickbacks from projects like construction at the Sochi Winter Olympic games, holdings in Russian real estate and energy conglomerates, and kickbacks from deals with associates going back to the late 1990s.
In May 1990, Putin became an advisor to St. Petersburg mayor Anatoly Sobchak, and then the deputy mayor and head of the Committee for Foreign Economic Relations. During his time as Deputy Mayor of St. Petersburg, the city faced a food shortage. Putin promised 2000 tons of butter and milk. But the food never came. $124 million given by the government just disappeared. The government gave Twentieth Trust, an economic relations committee registered by Putin, 2.5 billion Rubles for a construction project. Nothing was constructed. According to exiled businessman Sergei Kolesnikov, money travels from one organization to another and ends up in a business where Putin owns the majority stake.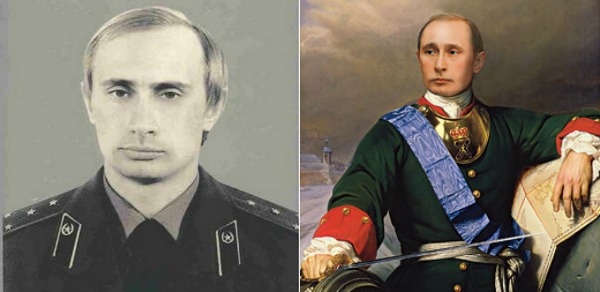 During the early 1990s billions of dollars, which came from a variety of sources including CPSU and KGB accounts and organized crime, flowed overseas from Russia. If money left Russia legally, the government could not confiscate it. In order to legally transfer money and export goods abroad, businessmen in St. Petersburg needed licenses. Putin signed thousands of licenses and contracts, legalizing a vast array of exports and transfers.
---
You want to discuss a certain topic with likeminded people or you want to organize a local protest or you have an idea for a project that can help people in need in your local community or all around the world? Join our forum! www.anonboards.com
---
You want to support Anonymous Independent & Investigative News? Please, follow us on Twitter: Follow @AnonymousNewsHQ
---