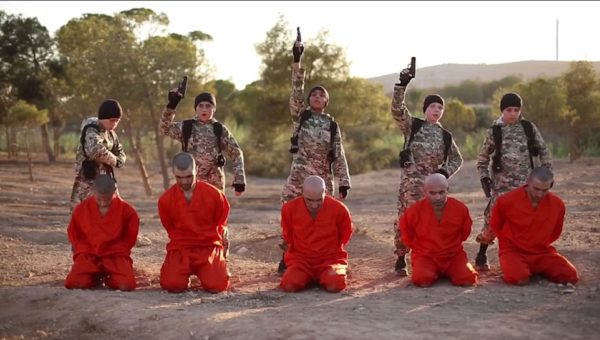 A new ISIS video released has shown child soldiers killing captured Kurds.
The Kurds are a minority ethnic group in the Middle East, mostly living within the borders of Turkey and Syria. There are others also living in Iran and Iraq, however, between Turkey and Syria, the Kurds have pressed for their own independent country, which would be called Kurdistan.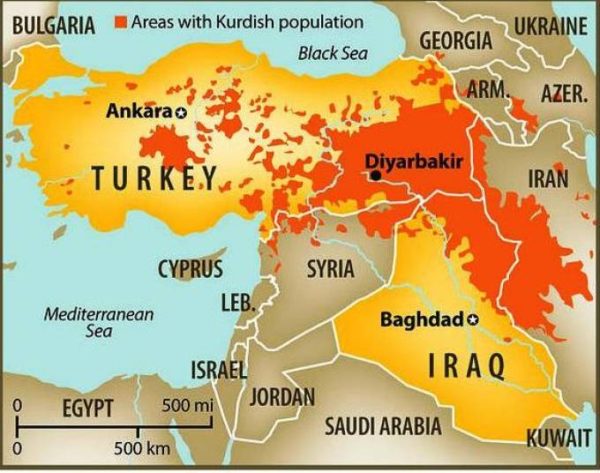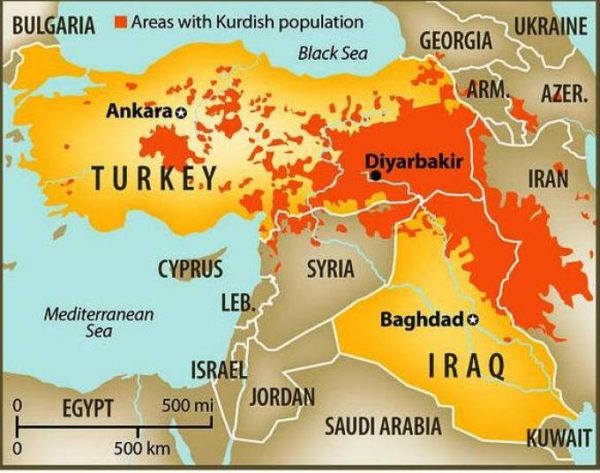 The Kurds have opposed both Turkish and Syrian governments in their quest to gain their independence. When the Syrian civil war broke out, and with the emergence of ISIS, the group fought both Syrian government forces and the terrorist group. ISIS wants to seize Kurdish territories to expand their Caliphate, making the Kurds a primary target.
In the horrible video titled "The Nations are Uniting Against You" posted by ISIS, five children are shown serving as soldiers, executing captured Kurdish fighters. According to the Middle East Media Research Institute (MERI), which tracks terrorist groups' communication throughout the Middle East, the video emerged from the ISIS stronghold town of Raqqa, Syria. The video was released on August 26, 2016.
The children who carried out the killing appear to be as young as 10. MERI identified the children as Abu Al-Baraa Al-Tunisi, Yousouf Al-Ozbaki, Abu Fuad Al-Kurdi, Abu Ishaq Al-Masri and Abu Abdalla Al-Britani. Al-Britani is believed to be a British child, according to his last name Britani.
Lead executioner, Al-Tunisi addressed the captured Kurdish fighters before the execution. He said in Arabic, translated in English as: "What lies between me and you are days that make young men turn old. The war against you has not started yet and the U.S., France, the U.K., Germany, and neither humans nor Jinn devils will avail you. Prepare your coffins, dig your graves, and await a fate similar to that of these men."
After making the statement, all five children shouted "Allah Akbar," before lowering their guns to shoot the kneeling Kurds in the backs of their heads.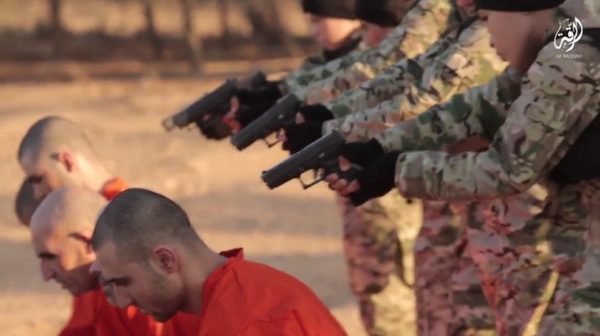 In another video, also verified by the United Kingdom-based Syrian Observatory for Human Rights, ISIS fighters shot and beheaded five men caught from the Sahawat militia in Syria. The Sahawat militia opposes ISIS. One ISIS fighter is seen delivering a message to the Sahawat group, calling on them to repent before ISIS finds them. The masked ISIS fighter stated: "Allah's willing, we will cut off your heads and purify the earth of your filth."
Due to our editorial policy, we cannot show you these gut-wrenching videos. But you can click here, for the link. Before you do, we strongly advise viewer discretion, as the videos are highly disturbing.
ISIS has released several videos in the past showing its enemies' executions, including those carried out by children, nonetheless, observers have advised that this current video is the first showing a mass execution carried out by multiple children belonging to the terrorist group.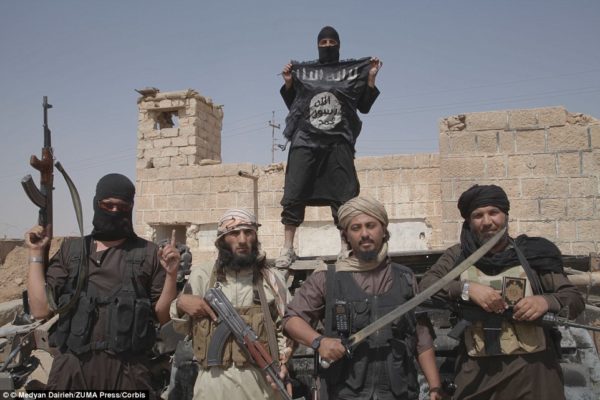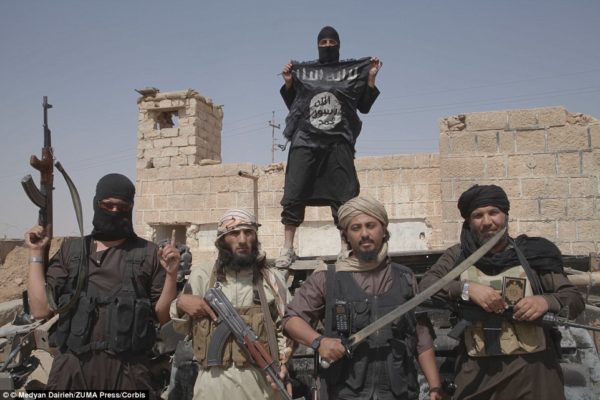 Commenting on the brutal video, national security analyst Ryan Mauro of the Clarion Project – which tracks international terrorist threats – said ISIS wants to show the world that they have children who will succeed current adult fighters, even if the adults are all killed.
"ISIS wants to you to know that their children will continue their jihad, and that killing current fighters isn't much of a net gain if their many offspring will replace them. For ISIS, this is a show of strength; that even their little kids are capable of violent devotion beyond what their enemies' adults can muster," he said.
---
You want to support Anonymous Independent & Investigative News? Please, follow us on Twitter: Follow @AnonymousNewsHQ
---
This article (New Brutal Video by ISIS Shows Child Executioners Killing Captured Kurds and Militants in Syria) is a free and open source. You have permission to republish this article under a Creative Commons license with attribution to the author and AnonHQ.com