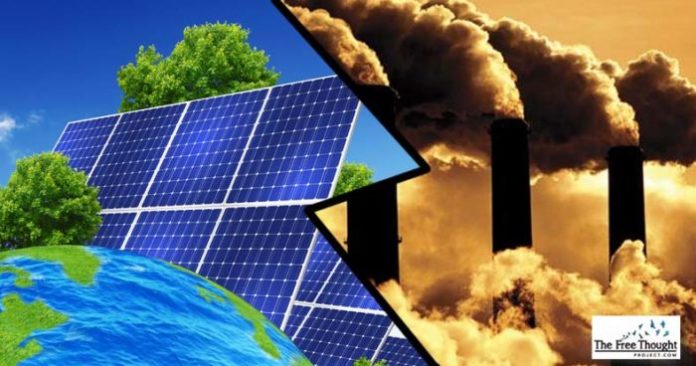 Renewable energy has proven that it's the energy source for the future world. It is vital to the survival of the human race on Earth. It does not produce dangerous substances that pollute our environment nor does it negatively impact on our health compared to non-renewables, such as coal and fossil fuel.
In fact, the recent mass development in renewable technologies has showed that it is sustainable, more so than our traditional sources of energy. Many energy-conscious countries around the world are now seizing on new opportunities presented by renewable energy. These countries are gradually diversifying their energy sector, transitioning from non-renewable sources to renewable ones.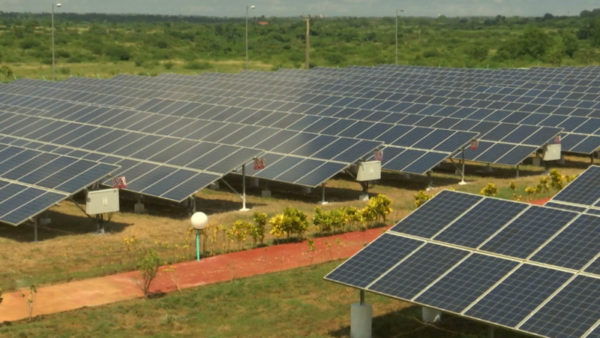 Despite the antipathy to renewable energy by some cabals in the United States, the country is still making progress in tapping into the vast potential of clean energy. A latest report by the country's Department of Energy (DOE) has confirmed that the future of the country lies in renewable energy, including job creation. According to the report, solar employed more people in electricity generation than gas, coal and oil combined, in the country in 2016.
The report sheds light on the fact that the United States' energy paradigm is rapidly shifting away from fossil fuels.  It also shows that the most promise for employment lies within clean energy, with solar jobs rising at a tremendous rate.
The DOE report found that, in 2016, solar employment was almost double that of fossil fuel employment in the Electric Power Generation sector of the United States.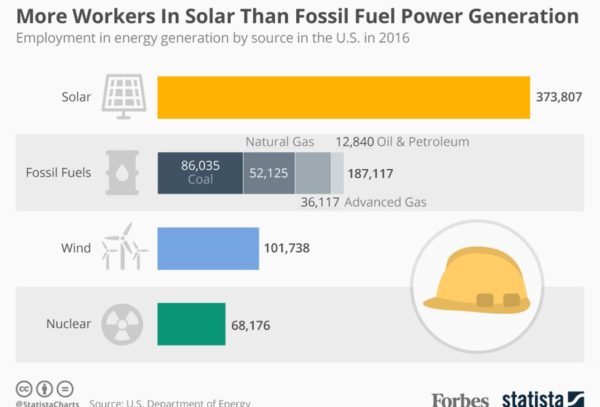 According to the details of the report, the total number of jobs in the Traditional Energy and Efficiency sectors was 6.4 million for 2016, including electric power generation and fuels, transmission, distribution and storage energy efficiency, and motor vehicles. It revealed that more than 300,000 new jobs were added across the entire spectrum, making up approximately 14% of total jobs created in the country in 2016. The report said the solar workforce increased by 25% in 2016, while wind employment increased by 32%.
Overall, the report found that solar technologies, both photovoltaic and concentrating, employ almost 374,000 workers, representing 43% of the Electric Power Generation workforce. This is followed by fossil fuel generation employment, which accounts for 22% of the total Electric Power Generation employment and supports 187,117 workers across coal, oil, and natural gas generation technologies.
"Proportionally, solar employment accounts for the largest share of workers in the Electric Power Generation sector. This is largely due to the construction related to the significant build out of new solar generation capacity," the report said.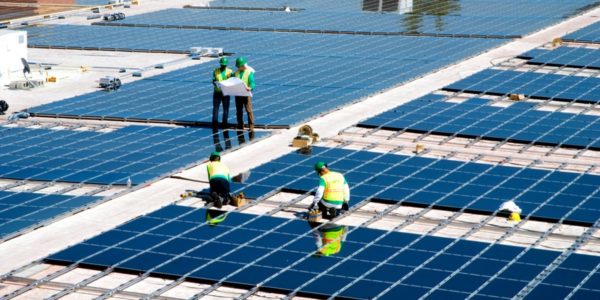 The report further explained how cheap solar and natural gas prices have driven coal out of the country's market since 2006.
"…net generation from coal sources declined by 53 percent between 2006 and September 2016, while electricity generation from natural gas increased by 33 percent and solar by over 5,000 percent—from 508,000 MWh to just over 28,000,000 MWH," the report revealed.
According to the report, three sources of energy made up a whopping 93% of new additions to the energy grid in 2016. Solar was first, with at 9.5 GW, followed by natural gas which added 8 GW, while wind took the third spot after adding 6.8 GW.
The reported started clearly, "In fact, between September 2015 and September 2016 alone, distributed solar photovoltaic generation increased 35 percent nationwide, while estimated total solar—both utility-scale and distributed generation—increased by 52 percent across the country."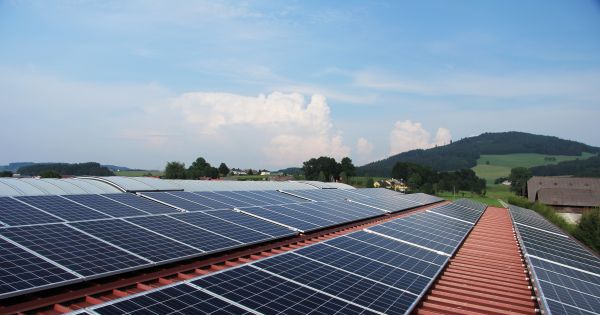 Many clean energy advocates have welcomed the DOE report, describing it as good news. But the major concern for advocates is that while market forces are driving a remarkable shift toward clean energy in the power grid, the country's transportation sector still depends heavily on oil.
However, some advocates believe this isn't a headache, because giant automakers such as Tesla and Ford Motor are investing heavily in electric vehicles. It is said Ford Motor is concentrating on a breakthrough technology known as an 'artificial leaf' – which turns sunlight into hydrocarbon fuel. If this discovery is successful, it would surely revolutionize the transportation sector of the United States and the world.
These renewable energy sector developments aren't limited to the United States alone. Across the world, many serious nations are investing in renewable sources of energy.
Recent data produced by Bloomberg New Energy Finance showed that renewable energy – especially solar – is becoming the cheapest way to generate electricity in many countries around the world. The statistics showed the cost of solar in 58 lower-income countries – including China, Brazil and India – has fallen to about a third of the levels in 2010, and is now slightly cheaper than wind energy.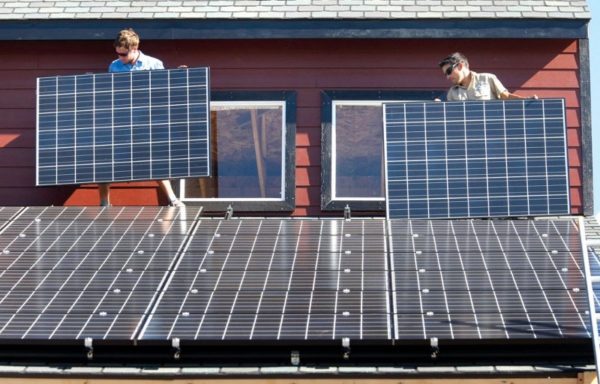 Especially for the Chinese government, it's going all out to ensure that the country benefits from the new opportunities created by renewable energy technologies. Recently, China announced investments in clean energy of $361 billion over the next three years, making a major turn away from their dependence on coal.
---
This article (New DOE Report Reveals Solar Employs More People in Electricity Generation than Gas, Coal and Oil Combined) is a free and open source. You have permission to republish this article under a Creative Commons license with attribution to the author and AnonHQ.com.
---
Supporting Anonymous' Independent & Investigative News is important to us. Please, follow us on Twitter: Follow @AnonymousNewsHQ