Renewable energy is vital to the survival of the human race on Earth. It does not produce dangerous substances that pollute our environment nor does it negatively impact on our health compared to non-renewables, such as coal and fossil fuel.  Previously, skeptics thought renewable energy wasn't sustainable, however, skeptics have been proven wrong.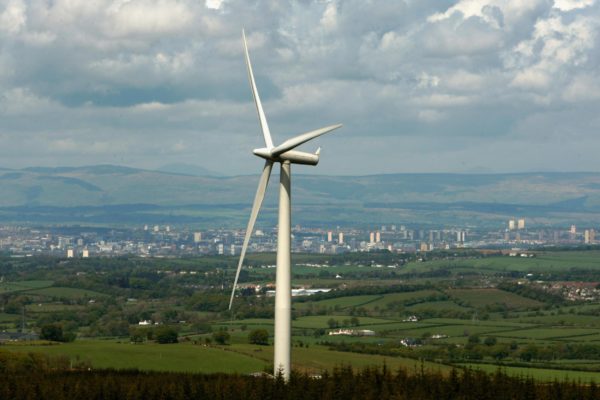 The recent mass development in renewable technologies has showed that it is sustainable, more so than our traditional sources of energy. Many energy-conscious countries around the world are now seizing on new opportunities presented by renewable energy. These countries are gradually diversifying their energy sector, transitioning from non-renewable sources to renewable sources.
Because the sun is widely available in many countries around the world, solar energy has taken the lead among renewable sources. The progress made is remarkable and encouraging.
According to new data produced by Bloomberg New Energy Finance (BNEF), solar power is becoming the cheapest way to generate electricity in many countries around the world. The statistics showed the cost of solar in 58 lower-income countries – including China, Brazil and India – has fallen to about a third of the levels in 2010, and was now slightly cheaper than wind energy.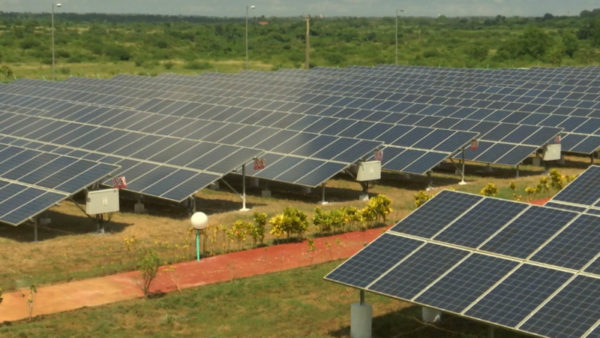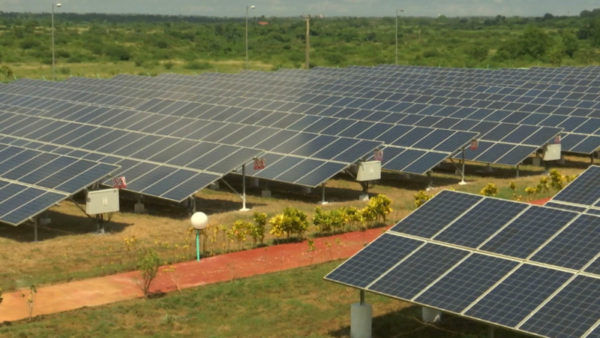 The BNEF data, titled Climatescope, found China, Chile, Brazil, Uruguay, South Africa, and India were the emerging markets most likely to attract investors in low-carbon energy projects, especially solar energy.
The data further revealed that an auction in August, to supply electricity in Chile, achieved a record low price of $29.10 per megawatt-hour. In fact, it was the record low price and about half the price of a coal competitor in the country.
This proves that renewable energy is becoming cheaper for developing countries looking to add more electricity from renewable sources to their national grids.
BNEF chairman Michael Liebreich lauded the new emerging trend. He was quoted as saying: "Renewables are robustly entering the era of undercutting [fossil fuel prices]. Renewable energy will beat any other technology in most of the world without subsidies."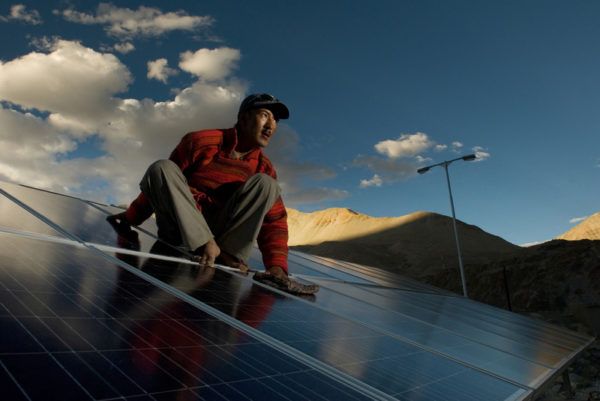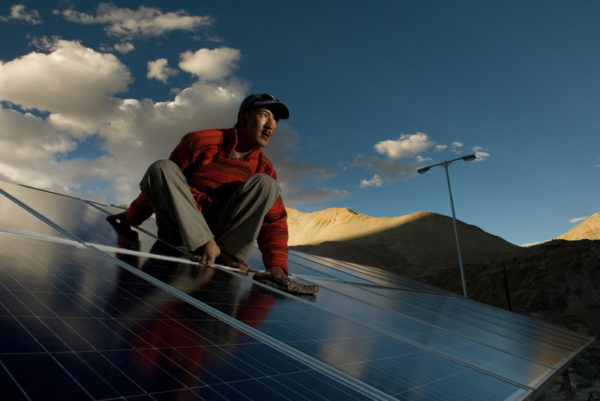 But given this is happening in mostly developing countries such as China, in some developed countries, particularly in the United States, new renewable energy generators must compete with existing fossil fuel power stations. This competition ensures that the cost of generating power from renewables become higher, unlike in China.
The data authored by BNEF showed that China is aggressively adding a vast amount of new solar capacity.
The head of United States policy analysis at BNEF, Ethan Zindler said that "solar investment has gone from nothing – literally nothing – like five years ago to quite a lot. A huge part of this story is China, which has been rapidly deploying solar."
In September 2016, we published an article on China meeting its power demand in 2015, with wind and solar sources. According to an analysis done by Greenpeace, China is installing one wind turbine an hour.


The Greenpeace data showed China's startling state-backed renewables boom. Although coal still remains the largest source of energy in China, the analysis revealed that energy sources from coal are declining in the country. The data also showed that coal use in the country has dropped for a third consecutive year, beginning in 2012.
According to the data, China's electricity consumption rose by 0.5% in 2015, from 5522 terawatt hours (TWh) to 5550 TWh. Wind and solar comfortably met this new demand, producing 186.3 TWh and 38.3 TWh of electricity. In 2014, wind and solar accounted for 153.4 TWh and 23.3 respectively. This means that there has been a dramatic increase: from 21% in 2014 to 64% in 2015.
To make sense of the data, China's increase in power generation from wind and solar in 2015 alone, was twice the Republic of Ireland's entire electricity demand in 2014, according to Greenpeace. Again, Greenpeace said China's wind energy source alone could have met more than half the entire energy needs in the United Kingdom in 2015.
Apart from this tremendous achievement, China is also helping other countries to generate their electricity from solar and other renewables.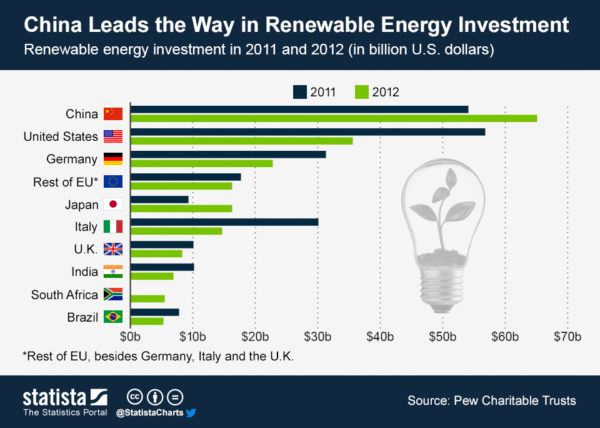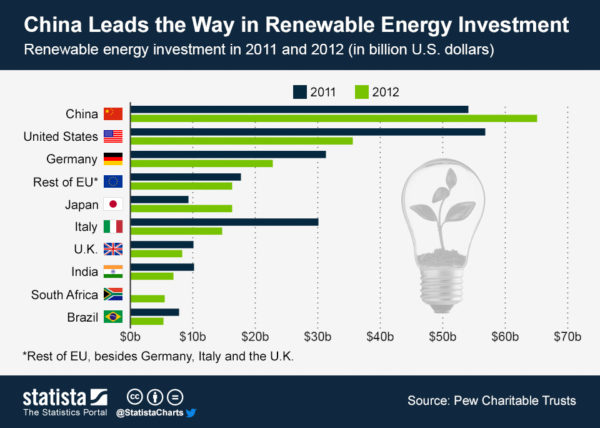 On Sept. 24, 2015, the country's Premier, Li Keqiang, travelled to the Caribbean nation of Cuba, seeking to advance ties, especially on renewable energy. Cuba manufactures around 60,000 solar panels a year, using technology and components provided on credit terms, by China. Key Cuban workers are also sent to China for training, with the plan to now increase production threefold, including installing more automated machines. The solar panel plant is part of a much larger electronics factory, making everything from LED lights to electric cookers. All of the machinery and the components come from China.
This demonstrates the seriousness of China, about its renewable energy sector. The Chinese government is going all out, ensuring that the country benefits from the new opportunities created by renewable energy technologies.
---
This article (New Statistics Show Solar Energy is Becoming the World's Cheapest Form of Electricity Production) is a free and open source. You have permission to republish this article under a Creative Commons license with attribution to the author and AnonHQ.com.
---
Supporting Anonymous' Independent & Investigative News is important to us. Please, follow us on Twitter: Follow @AnonymousNewsHQ