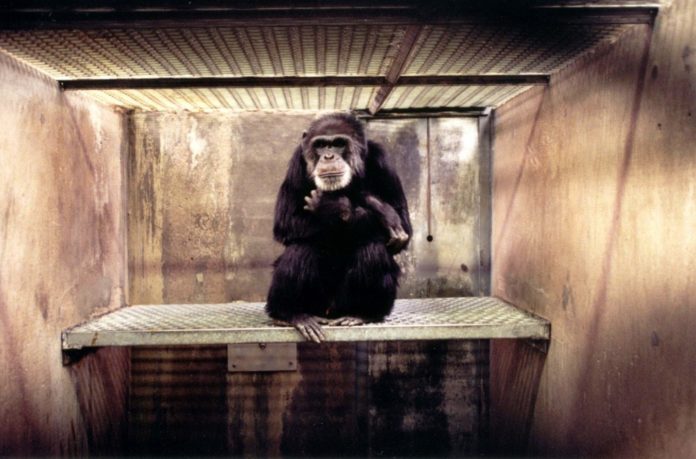 Two chimpanzees, Leo and Hercules, have made history after being recognized as "persons" by Manhattan Supreme Court Justice Barbara Jaffe in an animal rights case against Stony Brook University, Long Island, New York.
The New York judge ordered that a cause and writ of habeas corpus be presented on behalf of the two chimpanzees currently being held for biomedical experimentation at the University. A recent press release explains the term and meaning of the decision in more detail, "Under the law of New York State, only a "legal person" may have an order to show cause and writ of habeas corpus issued in his or her behalf. The Court has therefore implicitly determined that Hercules and Leo are persons." This decision has made Leo and Hercules the first "non-human" animals to be inherently considered "persons" in court.
A public hearing has been scheduled for Wednesday May 27 at 10:30am. During which both chimpanzees, Leo and Hercules, will be summoned into the court whilst the Stony Brook University's representation, Attorney General of New York, must provide a legally sufficient reason for detaining the chimps.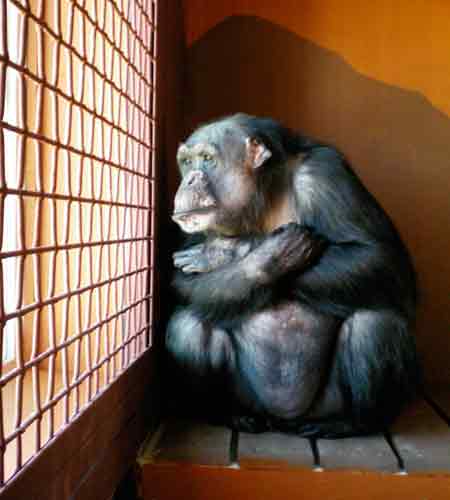 The Nonhuman Rights Project (NhRP) an organization, which has long been fighting for animals to be recognized as non-human sentient "persons" entitled to basic rights, originally filed the requests that the two chimpanzees be granted writ of habeas corpus in Suffolk County back in December 2013. This request was refused by a Justice of that Court and "the Appellate Division, Second Department, dismissed the appeal on the ground that the NhRP lacked the right to appeal." The NhRP then re-filed the petition to the New York County Supreme Court in Manhattan where it was accepted in March 2015.
The NhRP plans to release the chimps in the Save the Chimps sanctuary in Ft.Pierce, Florida if the court rules in their favour and releases the chimps from university custody. The sanctuary currently homes 250 other chimps and is the closest and best suited alternative to their natural habitat in Africa. Situated on a large lake the sanctuary boast 13 artificial lands made to replicate the animals' natural homes.
Although this decision is so far unique, it brings hope of a changed and improved system that can dramatically improve the well-being and welfare of animals across the country. The NhRP are already working on other similar cases of imprisoned chimps, it is hoped this new decision will help their future causes.
---
You want to discuss a certain topic with likeminded people or you want to organize a local protest or you have an idea for a project that can help people in need in your local community or all around the world? Join our forum! www.anonboards.com
---
You want to support Anonymous Independent & Investigative News? Please, follow us on Twitter: Follow @AnonymousNewsHQ
---