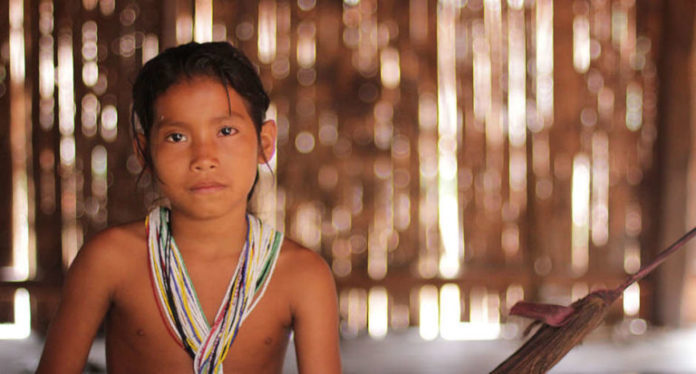 By Jessica Murray at trueactivist.com
The area is home to more tribes than anywhere else in the world.
A Canadian energy company has just agreed to withdraw their plans to drill for oil in an area of Peru that is currently inhabited by a tribe that wants no part of the modern Western culture. As oil companies have come into contact with many tribes over the years through their destruction of the cultural land, activists are working to help to preserve those areas of the rainforest that are inhabited, in an attempt to prevent the important lands from being destroyed by oil and gas exploitation.
The region, in particular, is home to uncontested members of the Matsés tribe, according to recent reports, and the effort to convince Pacific Rubiales E&P to withdraw from Block 135 was led by Survival International, a "global movement for tribal people' rights". Despite the area being home to more uncontacted tribes than anywhere else on earth, Block 135 has been sold to Pacific E&P by the Peruvian government for the exploration of oil and natural gas. The company overview states,
"Peru Block 135 and 138 was acquired by Pacific Rubiales Energy Corp. Peru Block 135 and 138 comprise two petroleum and natural gas exploration and development blocks. Peru Block 135 comprises a gross area of approximately 926,000 hectares with two drilling prospects in Maranon Basin. Peru Block 138 comprises a gross area of approximately 370,000 hectares with four drilling prospects in Ucayali Basin. The reserves are located in Peru."
Survival International explained, "The company, Pacific E&P, had previously been awarded the right to explore for oil in a large area of the Amazon Uncontacted Frontier, a region of immense biodiversity which is home to more uncontacted tribes than anywhere else on Earth. It began its first phase of oil exploration in 2012."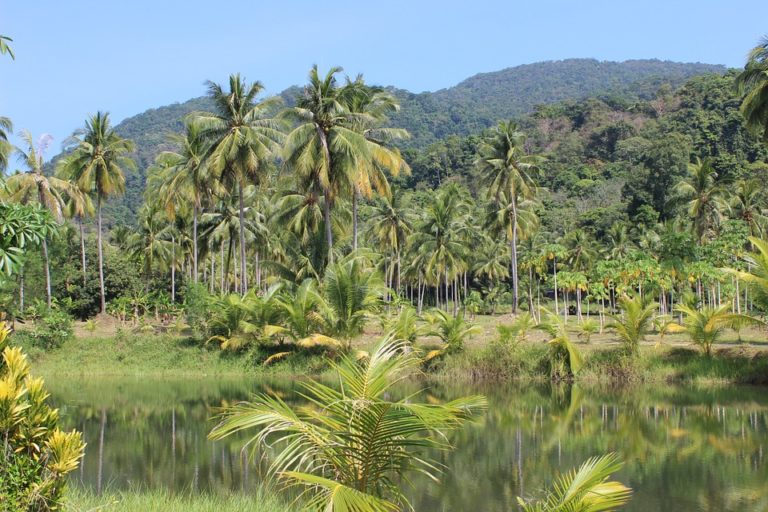 Survival International then wrote an open letter to the world, explaining the Peruvian government's role in selling out the rainforest and its people, "Uncontacted tribes are the most vulnerable people on the planet. They have made the decision to be isolated and this must be respected. The Yavarí Tapiche region is home to uncontacted people. Despite knowing of their existence and enormous vulnerability, the government has failed to guarantee their protection. These tribal people face catastrophe unless their land is protected. Only by creating the proposed Yavarí Tapiche indigenous reserve and implementing effective protection mechanisms that prevent the entry of outsiders, will the indigenous people be given the chance to determine their own futures. We are also concerned about the government's refusal to exclude oil exploration within the proposed reserve…. No exploration or exploitation of oil should ever be carried out on territories inhabited by uncontacted Indians."
The tribal council of the Matsés expressed their concerns for the future if oil companies were to destroy their land, in a statement in 2016. They stated, "I don't want my children to be destroyed by oil and war. That's why we're defending ourselves… and why we Matsés have come together. The oil companies … are insulting us and we won't stay silent as they exploit us on our homeland. If it's necessary, we'll die in the war against oil."
Whilst activists are fighting to protect these areas of the rainforest, reports state that more needs to be done globally to bring justice to the Amazonian people to ensure the survival of their future generations. Perceptions of the rainforest need to change from viewing the biodiversity-rich areas as a profit center to viewing it as a center of life on planet earth that holds thousands of years of history and culture. It is clear that oil companies have a long history of destroying the ecosystems and wildlife of the rainforest, whilst simultaneously contaminating the earth and water with harmful oil spillages.
Remove all ads by clicking here
Remove all ads by clicking here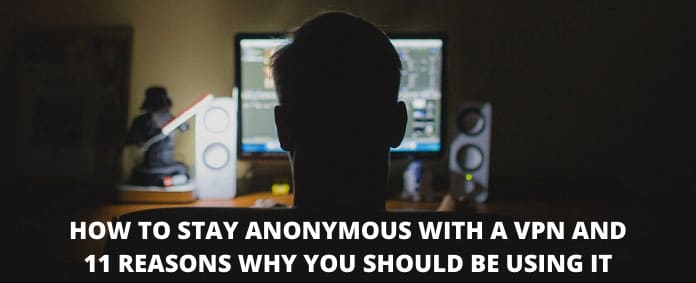 Get Your Anonymous T-Shirt / Sweatshirt / Hoodie / Tanktop, Smartphone or Tablet Cover or Mug In Our
Spreadshirt Shop
!
Click Here
Remove all ads by clicking here