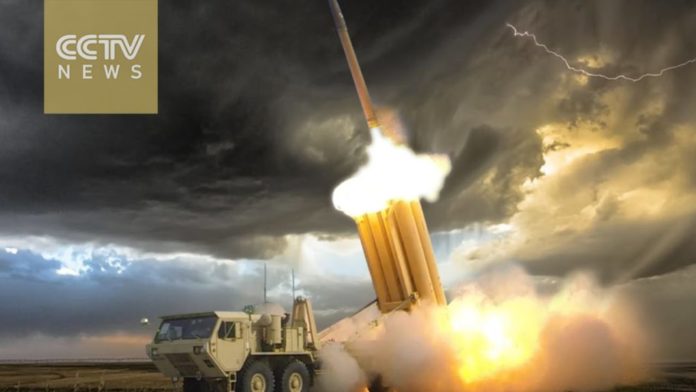 Since the United States started the deployment of the controversial anti-missile defense system – the Terminal High Altitude Area Defense (THAAD) to South Korea – both China and Russia have expressed strong opposition.
China and Russia are not only regional powers in the East, but also major world players. South Korea allowing the United States to deploy a volatile weapon like THAAD at their doorsteps is the equivalent to a national security threat to their countries. There is no doubt that if the deployment of THAAD occurred in Mexico by China or Russia, the United States would construe it as military aggression.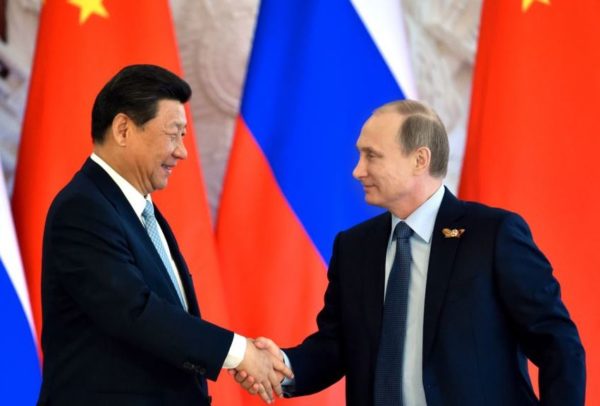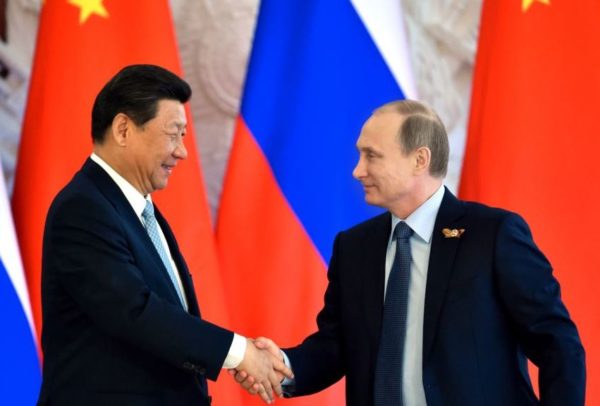 The United States claims it is alarmed by North Korea's increasingly provocative behavior on the Korean Peninsula over its nuclear missile program, hence the deployment of the weapon to protect South Korean and US interests. THAAD is an advanced anti-ballistic missile system designed to shoot down short, medium, and intermediate ballistic missiles in their terminal phase.
The latest is that despite the disagreement over the deployment of the weapon by China and Russia, South Korea and the United States have agreed to speed up the deployment, installation and early activation of the weapon.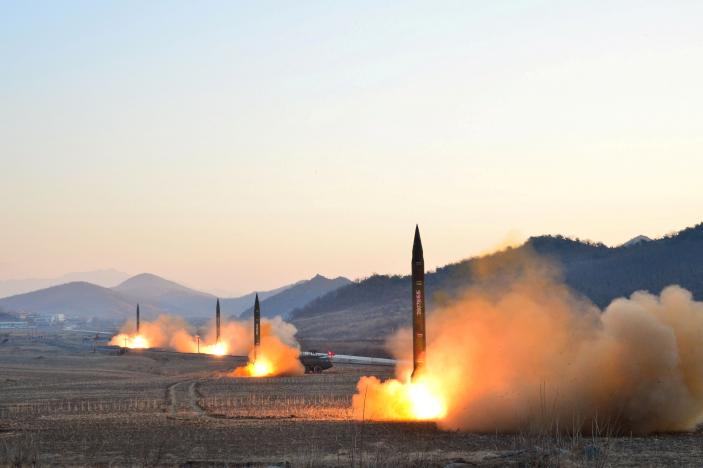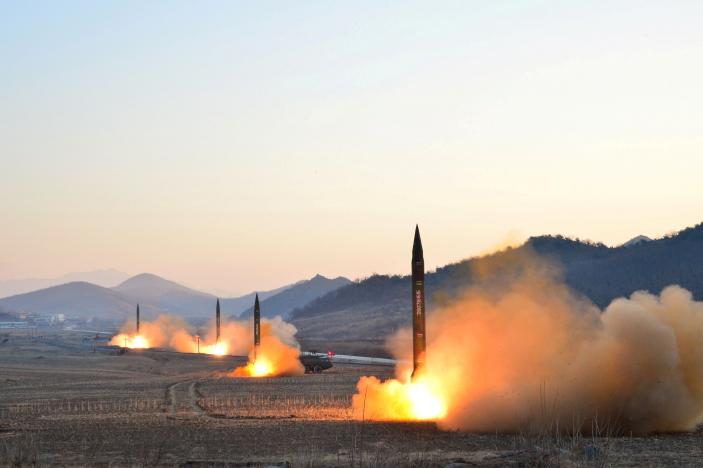 According to South Korea's Yonhap News Agency, the decision to activate the THAAD system early came during talks between the acting South Korean President Hwang Kyo Ahn and the United States Vice President Mike Pence. Currently, Pence is visiting South Korea for talks amid rising tensions on the Korean Peninsula.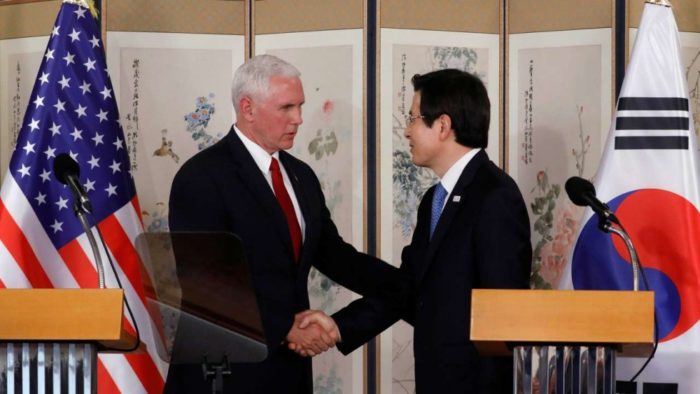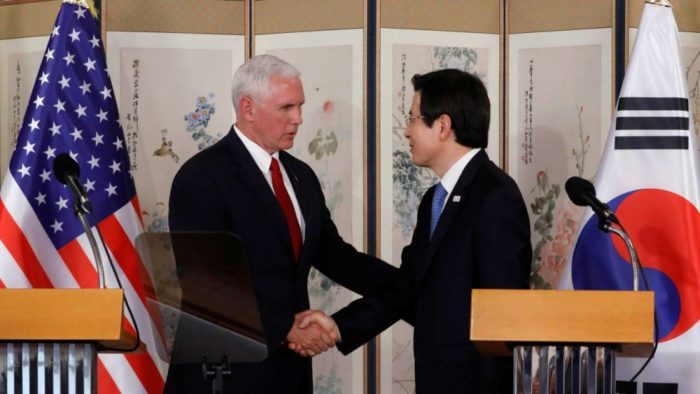 On Sunday, April 16, North Korea reportedly carried out a missile test, but the weapon exploded shortly after it was fired. President Donald Trump has said he is ready to confront North Korea with force over its nuclear program.
North Korea has responded with defiance. On Friday, April 14, the country held a military parade at the capital Pyongyang, displaying its military hardware. Both China and Russia have urged for restraint between the United States and North Korea.
Privilege to represent @POTUS in meeting with Nat'l Assembly Speaker Chung & reaffirm our commitment to ironclad US-ROK alliance. #VPinASIA pic.twitter.com/n2SGysXmfJ

— Vice President Pence (@VP) April 17, 2017
At a joint press conference with Pence on Monday, April 17, Mr Hwang said, "We have agreed to further strengthen the readiness posture of [the] ROK-US alliance that matches the threats posed by North Korea through a swift deployment of THAAD."
Pence also warned North Korea that the "era of strategic patience is over," repeating the phrase of his boss [Trump] that "all options are available on the table."
The soon to be activated THAAD system is said to have a range of 200km, and is capable of destroying incoming warheads by intercepting them mid-flight. The system has previously been installed by the United States in Guam and Hawaii.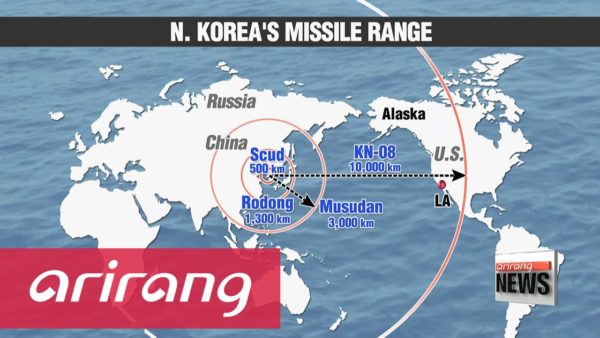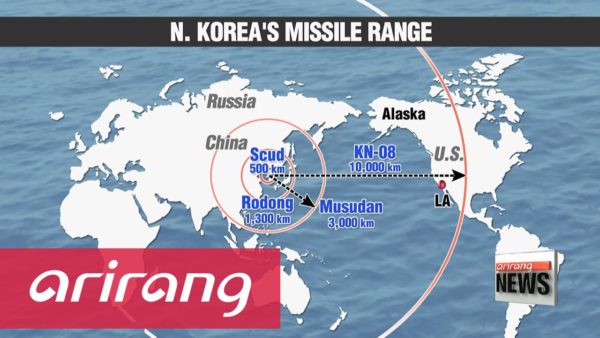 Despite Trump's public rant about using military force against North Korea, he has been secretly counting on China to persuade Pyongyang to back down on its nuclear program. Recently, when Chinese President Xi Jinping visited Trump at Mar-a-Lago in Florida, it is said North Korea was high on the agenda. Mr Xi promised to help avert any potential military conflict on the Korean Peninsula.
However, the latest announcement of the activation of THAAD would likely anger the Chinese, making it highly probable they'll withdraw from any negotiations with Pyongyang, making room for the United States to deal with its North Korean troubles.
Immediately after President Hwang announced the activation of THAAD, the Chinese foreign ministry spokesperson, Geng Shuang, quickly replied via news conference that China was "firmly opposed" to the deployment, and would "resolutely take measures to defend our own security interests."
China believes THAAD is a threat to its claims in the South China Sea, which it views as its territorial possession. Since the deployment of THAAD to South Korea, China has been tough on Seoul.
China launched economic pressures against South Korea earlier this year, aiming to deter them from installing the weapon.  The world's most populous country called on its citizens to boycott all things from South Korea.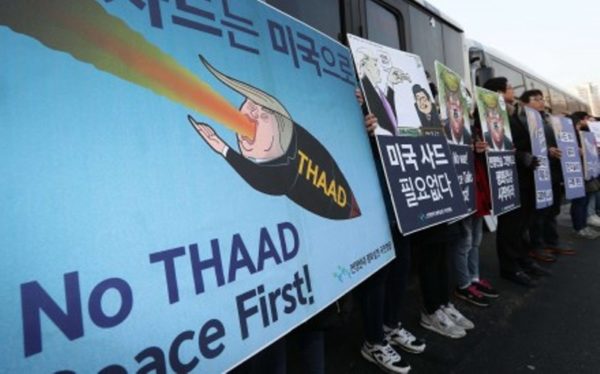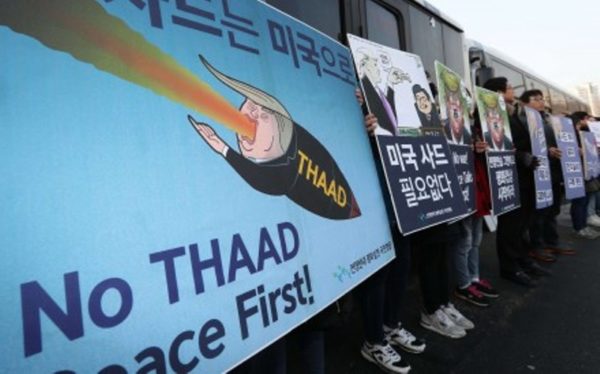 China canceled a multibillion dollar real estate project with the South Korean multinational retail conglomerate Lotte, because the company had given up its land for the installation of THAAD.
South Korean pop stars who were due to perform in China in April were denied visas. China has also removed South Korean television dramas and broadcasts, and has ordered all online travel agencies to stop selling South Korea-related tour packages.
This is taking a heavy toll on South Korean companies doing business in China. China was planning further economic pressure before this announcement that THAAD would be activated soon.
Initial estimates suggest the Chinese economic pressure could cost the South Korean economy over $261 billion this year alone. Now that South Korea is going to activate THAAD earlier than anticipated, expect nothing more than further Chinese economic sanctions against the country in the days ahead.
---
This article (Dangerous: The U.S. and South Korea Agree to Activate THAAD Early, Defying Russia and China) is a free and open source. You have permission to republish this article under a Creative Commons license with attribution to the author and AnonHQ.com.
---
Supporting Anonymous' Independent & Investigative News is important to us. Please, follow us on Twitter: Follow @AnonymousNewsHQ