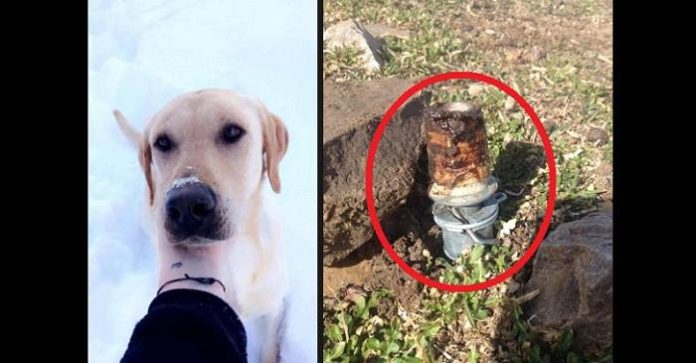 The USDA is responsible for the death of a family dog and the near death of a teenager in Idaho. To quell the overbearing coyote population, the USDA has planted cyanide bombs on public land. Cyanide bombs are lethal to anyone or any animal that comes into contact with them. The family is now fighting the government to have these deadly devices removed.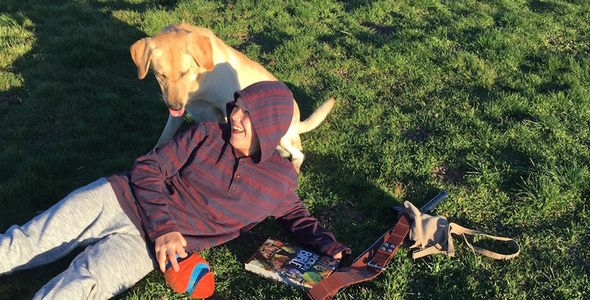 Fourteen-year-old Canyon Mansfield of Pocatello, Idaho was walking with his dog near the edge of the family property. He came across the device – which he believed to be a sprinkler head – bent down to touch it, when it exploded. It covered him and his dog in an orange mist. It immediately incapacitated him. Canyon had to lay on the ground and watch as his dog died in front of him. "I sprinted toward him and landed on my knees and saw this red froth coming from his mouth and his eyes turning glassy and he was having a seizure," Canyon told a local newspaper.
Cyanide enters the bloodstream and blocks oxygen from being absorbed by the brain. Despite the air all around you, cyanide kills in a matter of minutes by suffocating you. The device in question is called an M-44 spring activated trap. It is triggered when something touches it and can be found on public land all across the country. The devices kill coyotes, but this case in particular shows how dangerous they can be to anyone who encounters them.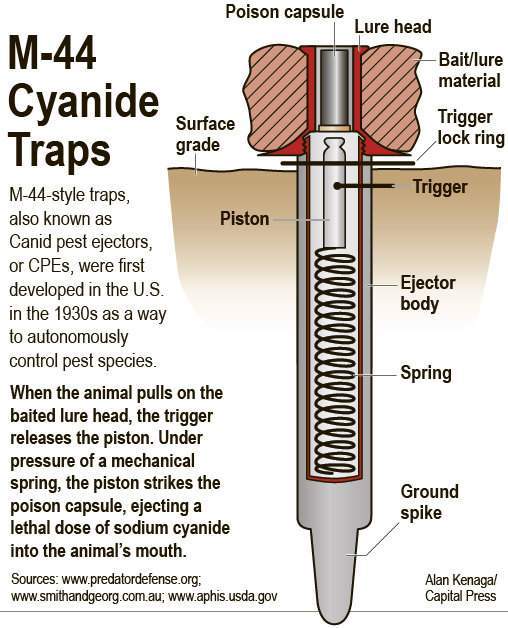 According to the USDA, who made a statement after the incident, "The unintentional lethal take of a dog is a rare occurrence. Wildlife Services policies and procedures are designed to minimize unintentional take or capture of domestic pets. It posts signs and issues other warnings to alert pet owners when wildlife traps or other devices are being used in an area for wildlife damage management. M-44s are spring-activated devices that release cyanide when they are activated through upward pressure or pulling. These devices are only set at the request of and with permission from property owners or managers. This is the first unintentional take with an M-44 device in Idaho since 2014."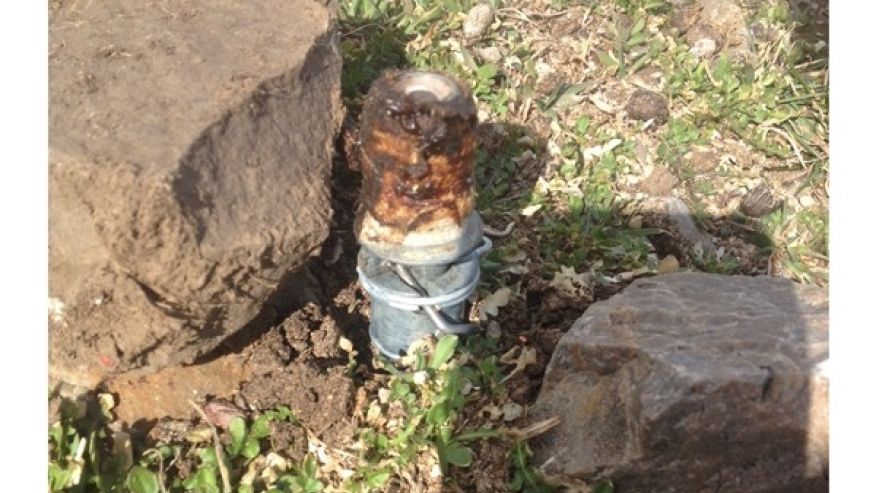 "We didn't even know cyanide bombs existed. Even all of the deputy sheriffs, the hazmat team and the Bannock County Sheriff did not know these things existed. As a result, there was a delay in figuring out what it was and therefore a delay in getting my son to the emergency room. Thank God he is alive; just inches from death," Canyon's mother told the Huffington Post.
While the USDA assured the public they will do everything they can to ensure the traps do not harm people or pets, there is simply no way for them to do this without altering the device or removing them completely, two things they made no promise to do. The family has started an online petition to have these bombs taken out of use.
UPDATE: As of April 10, the USDA announced they will cease to use cyanide traps in Idaho.
Sources: Huffington Post.
---
This article (USDA Cyanide Bomb Injures Teen, Kills Family Dog) is a free and open source. You have permission to republish this article under a Creative Commons license with attribution to the author and AnonHQ.com.
---
Supporting Anonymous' Independent & Investigative News is important to us. Please, follow us on Twitter: Follow @AnonymousNewsHQ