We can hear the comments now; "What kind of bullsh!t is this, Anonymous? I'm officially unfollowing," but wait! Before you do, take the time to read the article because unfortunately, it's true. An Oklahoma judge, who has himself been indicted for various corruptions, ruled that oral sex with a victim who is unconscious is not rape because technically, the person can't object if they're passed out. His recent judgement has of course sparked outrage, and Representative Scott Biggs (R-Chickasha), says he plans to amend a bill to fix it.
According to The Guardian's report, the judgement comes with a case involving a 17-year-old boy who sexually assaulted a 16-year-old girl when she was passed-out. They had been drinking with other teens at a Tulsa park, and once it became clear the girl was overly intoxicated, the boy offered to give her a ride home. Another teen rode part of the way with them, and said the girl was going in and out of consciousness in the car.
After the boy took the girl to her grandmother's house, she was then taken to a hospital while still unconscious, and once there, doctors found her blood alcohol content to be above .34. A sexual assault examination confirmed that the boy's DNA was found on the back of the girl's leg and her mouth. The boy stated to investigators that the girl had consented to oral sex, but she says she has no memory of it. Tulsa County prosecutors charged the teenage boy with forcible oral sodomy.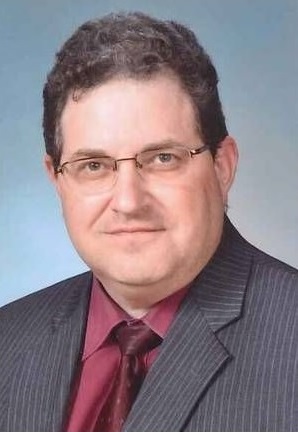 Judge Patrick M. Pickerill later dismissed the case, and the appeals court ruling states that prosecutors cannot apply the law to a victim who is incapacitated by alcohol. The case of these teens aside, this applies to everyone in the State of Oklahoma, and it's a concern because it basically gives people approval to perform oral sex on anyone who is drunk and passed-out. The ruling on the state's appeal says:
"… Forcible sodomy cannot occur where a victim is so intoxicated as to be completely unconscious at the time of the sexual act of oral copulation… The Legislature's inclusion of an intoxication circumstance for the crime of Rape, is not found in the five very specific requirements for commission of the crime of Forcible Sodomy… we will not, in order to justify prosecution of a person for an offense, enlarge a statute beyond the fair meaning of its language."
What Pickerill meant here was that under the technical definition of "force," it doesn't relate to unconscious individuals because you need not force yourself on an intoxicated person who's passed out—they're already incapacitated. As pointed out in The Free Thought Project's report, "focusing on whether or not the victim was able to consent implies that the victim was somehow at fault for simply being unconscious."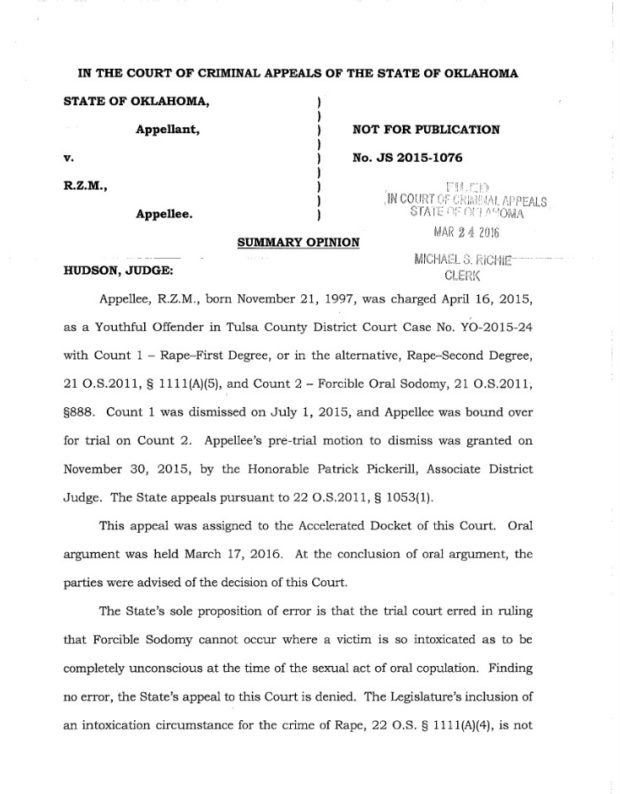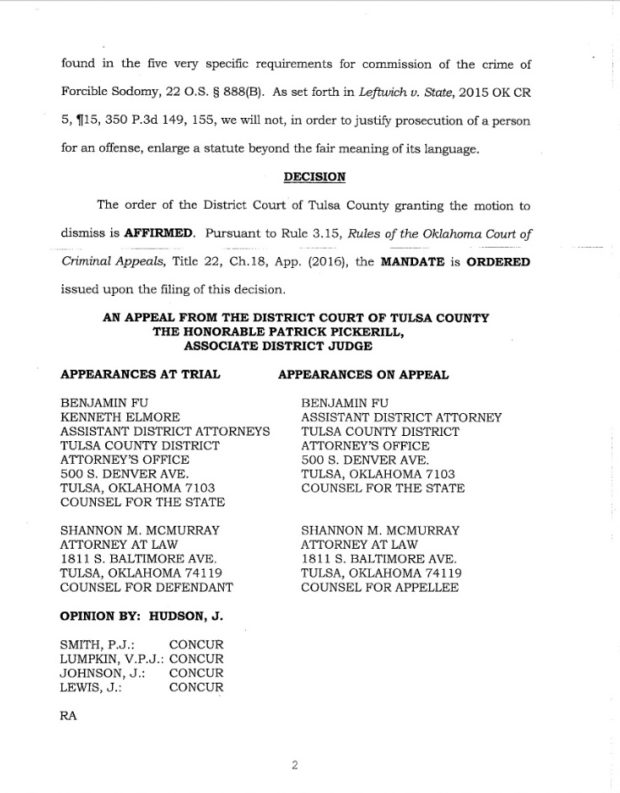 This came about because of Oklahoma's rape law, which acknowledges a rape can occur when the victim is intoxicated or unconscious, but the law doesn't use the same exact language when it comes to forcible sodomy, even though that's still a form of rape.
This opens the door for other fastidious technicalities that should be common sense; what about people who are unconscious from medications? Do the "five very specific requirements for commission of the crime of Forcible Sodomy" apply to people in comas? If it's the victim's fault for being drunk, what technicalities can follow instances where victim's drinks are drugged? Would it be the victim's fault for being in a bar and therefore leaving themselves susceptible to having their drink drugged?
Pickerill has basically set the example in Oklahoma that anyone with a good enough lawyer, or a crooked enough judge, can beat a crime if they can strip the law down to its bare bones and look for the obscure technicalities. For example, it's probably safe to say not many states have a specific requirement that for a burglary to be considered a burglary, you have to be awake to tell the thief you don't want them in your house, taking your belongings. That might be a silly example, but it's the same difference, only sexual assault is worse.
The Tulsa County district attorney, Benjamin Fu, said the judge's ruling had him "completely gobsmacked." According to The Guardian, Fu stated:
"The plain meaning of forcible oral sodomy, of using force, includes taking advantage of a victim who was too intoxicated to consent. I don't believe that anybody, until that day, believed that the state of the law was that this kind of conduct was ambiguous, much less legal. And I don't think the law was a loophole until the court decided it was."
Now's a good time to insert a paragraph about judge Pickerill's not-so-distant past; last year Pickerill faced two indictments based on allegations of "falsifying judicial records and other felony offenses to create a drug court, even though he did not have that authority." The District Attorney (DA) had originally disagreed with the idea of creating a drug court since that particular region of Oklahoma doesn't have substantial enough drug problems to merit wasting taxpayer's money, but apparently, Pickerill manipulated the creation of a drug court anyway. This created a conflict between Pickerill and the DA and led to the State's lawsuit, but another judge eventually disqualified the DA from prosecuting Pickerill due to a "conflict of interest," or in other words, a technicality; the attorneys representing the defendants said that allowing the DA to prosecute them would be a conflict of interest, and apparently the judge agreed.
Now a year later, Pickerill is creating technicalities himself, but State Representative Scott Biggs, R-Chickasha, has announced that he plans to amend a new bill that will include unconscious victims in Oklahoma's forcible sodomy law. Biggs stated in a news release:
"I am horrified by the idea that we would allow these depraved rapists to face a lower charge simply because the victim is unconscious. I think the judges made a grave error, but if they need more clarification, we are happy to give it to them by fixing the statute."
---
This Article (Oklahoma Judge Rules Oral Sex with Unconscious Victim is Not Rape) is a free and open source. You have permission to republish this article under a Creative Commons license with attribution to the author and AnonHQ.com.