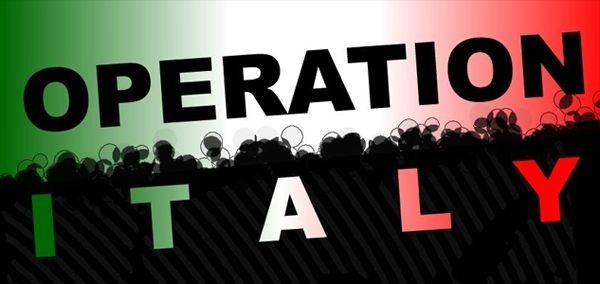 #OpItaly is in full swing after two fellow Anonymous members were arrested in Italy, standing accused of hacking into the Defense Ministry, armed forces and Expo in the 2015 cyber-attacks. [1]
A release and dbs has been leaked as a stand of camaraderie for the arrested members, by Anonymous. The release along with the dbs, stated on June 3rd that "all .gov domains are now fair game in solidarity with aken, otherwise, and our good friend lulz."[2]
Over 1700 accounts were exposed in May resulting in a mass of personal data from "armies and rulers of the world."
The self-proclaimed announcement denounces the Spanish defense working with the ministries of Europe, accusing them of "shooting African refugees seeking to enter Europe." Others exposed included Cyber Defense, selling software to the government to spy on their own citizens – which was revealed in an earlier statement by WikiLeaks.
Politicians who exploit, according to a May 19 release, and torturers belonging to armies and the police forces, have also earned a mention, as they stand accused of the "intention to transform the planet into a large barracks to exploit humanity."[3]
The expose intends to target the revolutionaries around the world, and to expose these identities. "Aken" and "Otherwise" were arrested in Italy on May 20, 2015, with the accusation against them "for using the Internet for a criminal conspiracy." [4]
[1] Retrieved from [Twitter]. https://twitter.com/AnonymousGlobo/status/606320492019097601
[2] Retrieved from [PasteBin]. http://pastebin.com/T3LXBsYe
[3] (2015). Il blog di Anonymous Italia Retrieved from http://anon-news.blogspot.it/2015/05/ministero-difesa-hacked.html
[4] Retrieved from http://varacyber.com/