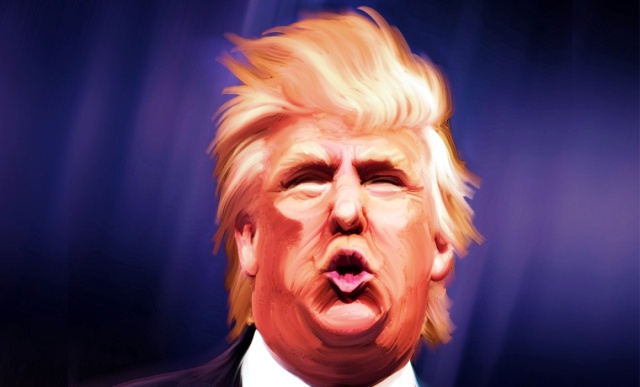 The United States of America sees facts that online criminals, potentially employed by the foreign nations, are sneaking on the future presidents of the Unites States. Government officers are working with the presidential candidates to stiffen their online safety as the competition for the White House heightens. The game for the elections employs a structure established within the last two presidential elections. Cybercrimes were unrestrained in 2008 because of which both President Barack Hussein Obama and the former governor of Massachusetts, Romney, ended up being the prey of Chinese hackers.
Although, one should learn from history – but despite that, security professionals state that neither Hillary Clinton or Donald Trump's campaign systems are safe enough to eradicate the threat.
"We have previously had some signs of online criminal activity," were the words of the Director of National Intelligence, James Clapper. He explained that the Federal Burea of Investigation, along with the Department of Homeland Security, were coaching the campaigns on that matter. As far as the attacks are concerned – which were predicted by Clapper – he said that it is not enough, and there are more to come. The disclosure pertains after Clapper's workplace revealed that data the month before, suggested that the overseas intelligence agencies or private intelligence agencies monitored the 2008 presidential selection period. The report also had a warning for the current Obama administration, which warned them about the possible intelligence attack, or a hack attack in the office.
GOING BEYOND THE SWAY FOR POLITICAL ACTION
A couple of years ago, intelligence agencies of other nations came together with campaign associates, making use of human source communities for policy knowledge and abused the system to obtain delicate information. They were involved in impression control to affect the policy. This surpassed standard lobbying, plus the open diplomatic negotiations.
However, Jonathan Lampe, a programmer, hacker and a writer at InfoSec Institute (a private data protection firm based in the United States), stated that online protection has not even advanced since. Not so long ago, Lampe analyzed the safety of websites of more than ten candidates running for the presidency, and ended up writing a document of more than 25 pages consisting of flaws and problems in the websites of those candidates. With that said, using his hacking skills – to which he said that anyone could hack into their websites because of the poor security, Lampe was able to extract detailed databases of the web site's user ID's, as well as the systems utilized on most of the websites. In many cases, he noticed what directories were obtainable from the web and those that were not.
Though later they were fixed.
I AM JUST SAYING THAT I LIKE TO WATCH
Lampe stated that many countries still dig up information. The campaign websites that had those issues back then, may have lead a lot of people or intelligence communities to grab the material that they required, keeping it for later use, even after the website(s) have been fixed.
Few hacks are widely known. For instance, Anonymous announced cyber war on Mr Trump, advising followers in taking off his online presence, which led to a lot of information. A member of the group uploaded a video on YouTube, stating that Anonymous has had their eyes on Donald Trump and that Trump's plans are extremely disturbing and very extremist.
Furthermore, the New York based businessman most likely maintains a pool of the largest number of attacks out of all of the people running for the presidency. However, as these political events and the overall vote are coming to a halt, the experts predict a possible attack waiting to happen, as all of this ends. A few experts predicted that the Chinese or the Iranians have the capabilities to carry out a similar attack(s); or they just might disrupt the elections entirely.
CAMPAIGNS DO NOT HAVE ANY STATEMENT
Without a doubt, the American agents' spy on both our friends and enemies – harvesting details on foreign business, technology, policy and political details. So, when asked about the country's online security, Hillary Clinton, as well as Donald Trump's offices, couldn't react to concerns about the general online security.
Since they are better in the blame game, Hillary Clinton's office accused competitor Bernie Sanders of robbing details about voters out from the panel's substantial voter composite. To which Sanders said "sorry" for his campaign inappropriately gaining access to Hillary Clinton's campaign information, and naturally terminated his information director to make it look as if it was entirely his fault.
However, Newton Miller, who is the Chief Executive Officer of Pkware, a company that offers encoded and secure computer software (and also suggests government companies on information safety), stated that spying on campaign websites was certain. Why? Because these candidates aren't focusing on encrypted systems, and it is naturally a matter of time for anything to happen next.
SEEKING SENSITIVE REPORTS
Non-American hackers are a lot more serious about exposing campaign email messages and accounts; particularly with the unparalleled dirty politics of the current campaign. Instead of making their online reputation or even cyber hooliganism, they just want to expose what our future presidents are doing to win these elections.
However, if a hacker(s) shuts down a candidate's blog or a website – then you must be thinking: what's going to happen? I mean, what's the big deal, they have a big team and can make a new website(s) anytime?
Well, for what we know, it strikes their fundraising.
However, as stated earlier, it is the fragile insight that may be the influence on this year's elections. For instance, a website for Mitt Romney's head of state campaign was powered down for a couple of hours by the attackers, four years ago, charging the campaign with lots of prospective donations.
Almost eight years ago, President Obama and his opponent John McCain were both targeted. This particular instance resulted in a document acquired by attackers later revealing John McCain exhibiting his encouragement for Taiwan. The attackers were thought to be supported by the Chinese authorities; consequentially, a Chinese official mediated the campaign, objecting to the letter – prior to it even being mailed. Also, an Obama campaign employee opened a corrupt file, which enabled a malware to step into their computers.
However, Hillary Clinton as well as Donald Trump both have decided to poke China, and both of them are going for similar strikes. While Donald Trump desires to penalize Beijing for unethical trade tactics, Hillary Clinton, on the other hand, wants to charge China for hacking everything that does not move in the United States, as well as robbing massive amounts of government data.
If you want to read a more technical article on this, please click here.
Source: The Daily Mail, InfoSec Institute
---
You want to support Anonymous Independent & Investigative News? Please, follow us on Twitter: Follow @AnonymousNewsHQ
---
This article (Overseas Hackers Are Trying To Hack The Future Presidents of The United States of America) is a free and open source. You have permission to republish this article under a Creative Commons license with attribution to the author and AnonHQ.com.