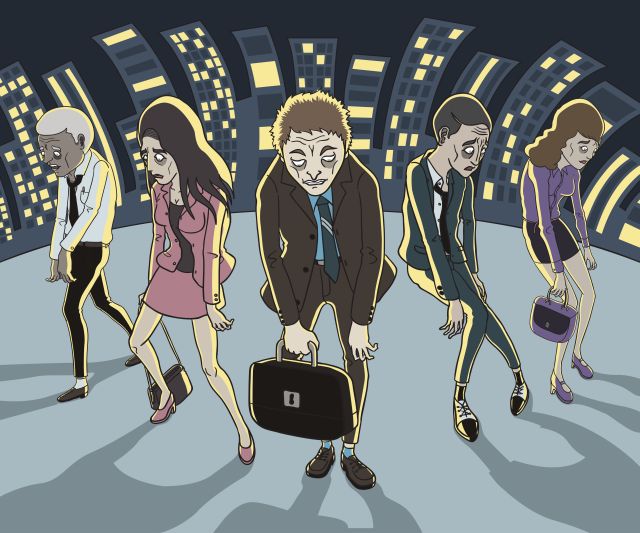 Dr Paul Kelley, an honorary clinical research associate at Oxford University's Sleep and Circadian Neuroscience Institute and one of the UK's leading sleep experts, says forcing adults and adolescents to start work before 10 am is tantamount to torture, leaving their bodies exhausted and stressed as a result of sleep deprivation.
Dr Kelley, who believes that work and school days begin too early (at 9 am), thus emphasizes on the need to change work and school starting times as per the natural circadian rhythms of adults and adolescents, told the audience at last year's British Science Festival in Bradford:
"Your liver and your heart have different patterns and you're asking them to shift two or three hours. We cannot change our 24-hour rhythms. You cannot learn to get up at a certain time. Your body will be attuned to sunlight and you're not conscious of it because it reports to hypothalamus, not sight. 
"This is a huge society issue; Staff should start at 10 am. You don't get back to [the 9 am] starting point until 55. Staff is usually sleep deprived. We've got a sleep-deprived society. It is hugely damaging on the body's systems because you are affecting physical emotional and performance systems in the body.
"This applies in the bigger picture to prisons and hospitals. They wake up people and give people food they don't want. You're more biddable because you're totally out of it. Sleep deprivation is a torture. This is an international issue. Everybody is suffering and they don't have to."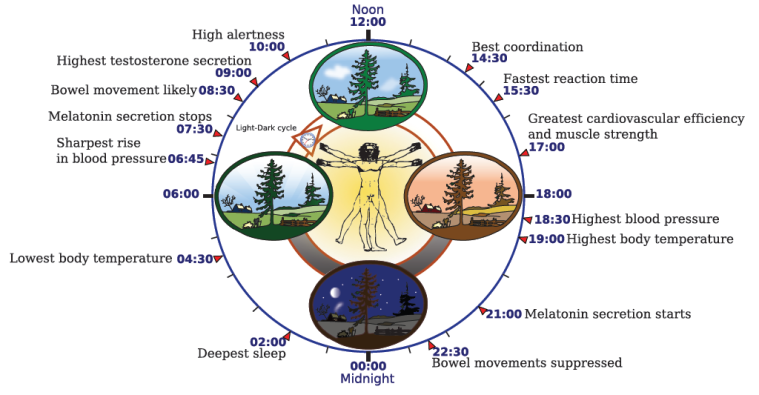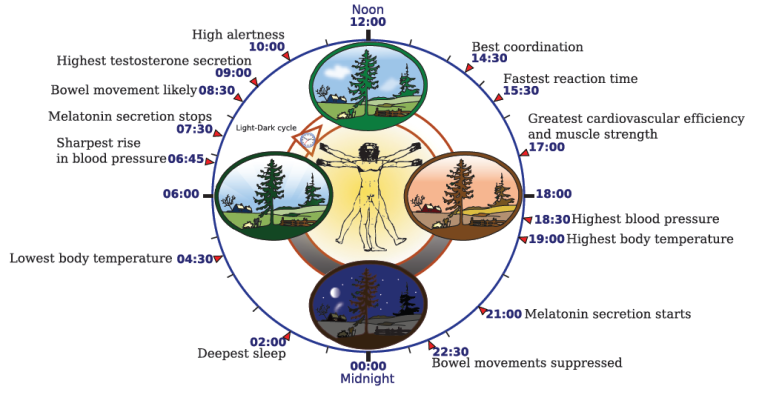 Dr Kelley says that students in the UK were losing around 10 hours of sleep a week because they were forced to get up too early. So to "improve the quality of life for whole generations of children," he calls for an end to early starts at schools, colleges and university.
"At the age of 10 you get up and go to school and it fits in with our nine-to-five lifestyle. When you are about 55 you also settle into the same pattern. But in between it changes a huge amount and, depending on your age, you really need to be starting around three hours later, which is entirely natural."
During his stint as a head teacher at Monkseaton Middle School in North Tyneside in 2009, Dr Kelley moved the school start day from 8.30 am to 10 am and found that starting an hour later improved grades in core subjects by 19%. Since his earlier experiment was a success, he stresses that children aged 8 to 10 should start school at 8.30 am or later, 16-year-olds at 10 am and 18-year-olds at 11am.
If schools across the UK adopted the new start times to fit with the natural human body clock, he adds, GCSE attainment would rise by about 10%. To see if later classes can improve exam results, about 30,000 GCSE students from more than 100 schools across England are already taking part in a four-year experiment by Oxford University. The findings are expected in 2018.
Professor Colin Epsie, who is leading the sleep study, told The Telegraph:
"Your parents think it's because you're lazy and opinionated and everything would be ok if you could get to sleep earlier. But science is telling us that teenagers need to sleep more in the mornings. Society's provision for learning is school, but the brain's is sleep. So we're exploring the possibility that if you delay the schools start time until 10 am, it will improve learning performance."
For the academic year 2016-2017, Dr Kelley, his Oxford University colleague Dr Russell Foster, and Harvard Medical School professor Steven Lockley are leading a research study, called Teensleep, in about 100 GCSE schools to compare how students fare in schools with 9 am start times versus 10 am start times.
"The science of it says they will perform better. They will sleep more, they'll have less stress and anxiety, and a lower rate of drug up-take both legal and illegal. I can't predict how much it will improve their GCSE results but I would put money on it being a statistically significant positive change."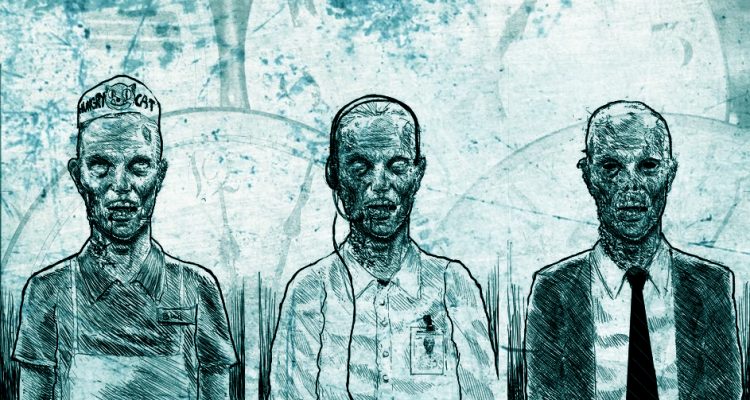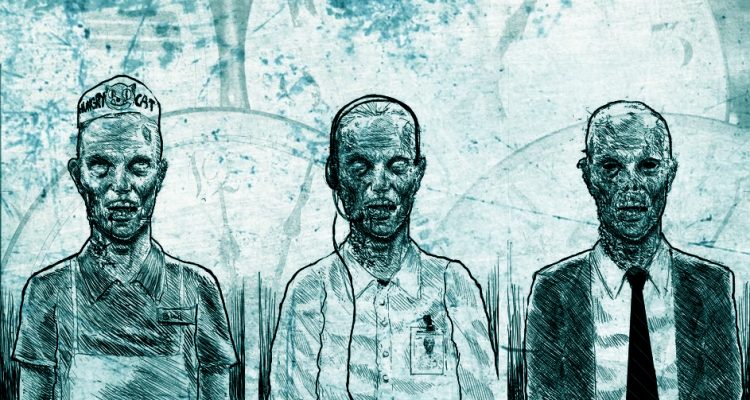 A similar move could also help adult workers, feels Dr Kelley, because "before the age of 55, the circadian rhythms of adults are completely out of synch with normal 9-to-5 working hours, posing a serious threat to performance, mood and mental health."
"Current [sleep] patterns increase the risk of diabetes and schizophrenia. It is no coincident that 70% of mental illnesses start between the ages of around 11 and 24. A societal change could see students improve their grades, and boost the health and output of employees."
---
This article (Oxford Scientist Confirms Starting Work, School before 10 AM is Torture) is a free and open source. You have permission to republish this article under a Creative Commons license with attribution to the author and AnonHQ.com.