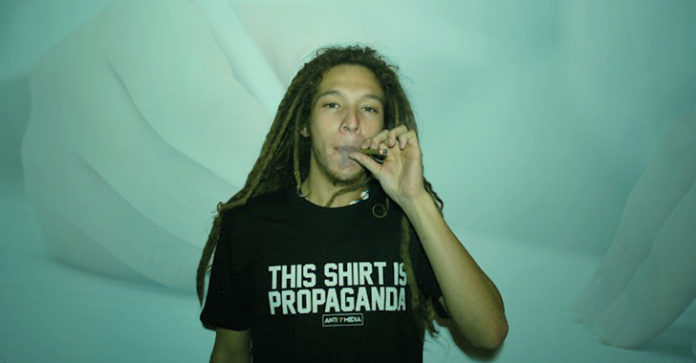 Written by Michaela Whitton at theantimedia.org
United Kingdom — Seeking to replicate the success of cannabis legalisation and decriminalisation campaigns in the U.S. and elsewhere, an official e-petition to initiate that process in the U.K.—posted on the UK Parliament website on Tuesday evening—reached 154,000 signatures by Monday morning.
Created by James Richard Owen, the petition calls for the production, use, and sale of cannabis to be made legal. After topping 100,000 signatures over the weekend, it passed the number required for MPs to consider debating the issue in the UK parliament.
The petition was circulated on the back of a significant event earlier in the week when Ron Hogg, Police and Crime Commissioner for Durham Constabulary, had tokers and campaign groups rejoicing with claims that Durham police would no longer prioritise punishing people with a small number of cannabis plants for their own use.
The cultivation of cannabis still classified as a criminal offence by the Crown Prosecution Service, carrying a maximum penalty sentence of 14 years. Mr. Hogg told The Independent that although he believes it unlikely cannabis will  become a "legalised" drug,  Durham police were no longer going after "users and small-scale growers."
Mr Hogg said his views were "not a shift in police policy" and that other forces in the UK were already operating under similar rules. "This is the position of most police forces. This debate started in the 1990s and has moved on," he said.
With cuts to public services, some might say there is nothing odd about the police giving lower priority to the minor problem of cannabis compared to the alcohol-fuelled nightmares taking place in most city centres every weekend.  Amid severe pressure to slice budgets and implement austerity, freeing up authorities to focus on child abuse and sexual assault, burglary,  rafficking or domestic violence is hardly rocket science.
At the rate signatures on the petition are rising, there could be at least 300,000 by the time the debate is called, but whether MPs will take heed is uncertain. It will now be considered by the Commons' petitions committee, comprised of 11 backbenchers from all parties who have the power to press for action from Parliament.
According to the petition. "Legalising cannabis could bring in £900m in taxes every year, save £400m on policing cannabis and create over 10,000 new jobs. A substance that is safer than alcohol, and has many uses. It is believed to have been used by humans for over 4000 years, being made illegal in the UK in 1925."
Gone are the days where weed use was relegated to hippies and stoners. Extensive research now shows the drug's benefits in the treatment of diabetes and brain injury. It helps lower the viral load of those with HIV and has been proven to provide a clinical response for those with Crohn's disease, schizophrenia, stroke damageand much, much more.
Of the current legislation, cannabis law reform party "Clear" said, "…prohibition is a big, dumb, and very expensive failure. It is brutal. It puts prejudice before people. The 'war on drugs' is responsible for more death, destruction and despair than it has ever prevented. History has shown that prohibition creates far more problems than it solves. In the 21st century we should expect far better solutions from our policy makers and governments"
If the UK decides to legalise the class B drug, it will follow the lead of a host of countries with more relaxed attitudes towards pot. Cafes in the Netherlands sell cannabis products and the country's government does not consider possession of small quantities an offence. In Belgium, while marijuana is still illegal, police tend to take names of those caught in possession without prosecuting them. In the US, Oregon has become the fourth state to legalise recreational marijuana, following Alaska, Colorado and the capital, Washington D.C.—with more than 20 others allowing it for medicinal purposes.
You don't have to be a pot smoker to think legalising cannabis is a good idea—if only to ensure that scarce police resources are no longer used against small growers and are instead deployed against the multi-million pound business of organised crime and pulling the rug out from under illegal dealers.
---
This article (Petition To Legalize Marijuana Gets 130,000 Signatures In Only Four Days) is free and open source. You have permission to republish this article under a Creative Commons license with attribution to Michaela Whitton andtheAntiMedia.org.
Get Your Anonymous T-Shirt / Sweatshirt / Hoodie / Tanktop, Smartphone or Tablet Cover or Mug In Our Spreadshirt Shop! Click Here