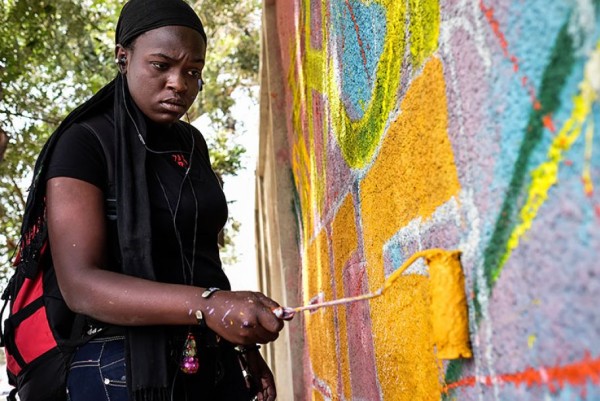 In a conservative traditional African society, like Senegal, it is unimaginable to see a girl developing an interest in painting and eventually becoming a professional Graffiti artist, defying all odds and opposition, even from her parents.
Graffiti is writing or drawings that have been scribbled, scratched, or painted illicitly on a wall or other surface, often in a public place. It ranges from simple written words to elaborate wall paintings.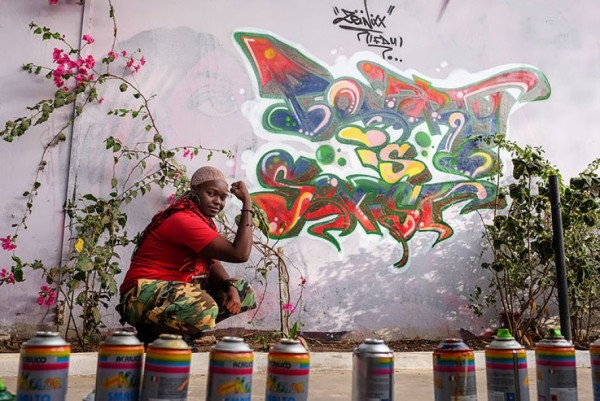 Dieynaba Sidibe, grew up in the Senegalese capital of Dakar. She loved painting and often used her pocket money to buy art supplies.
During the budding stage of her interest in painting, Dieynaba's mother threw out all of her paints, making it evidently clear that Dieynaba was not going to have it easy. Her mother told then her that women should not be painting, encouraging her daughter to be a doctor instead.
For Dieynaba, that was her saddest moment. However, fortunately she remained very determined to pursue her dream, and decided to never heed to her mother's advice.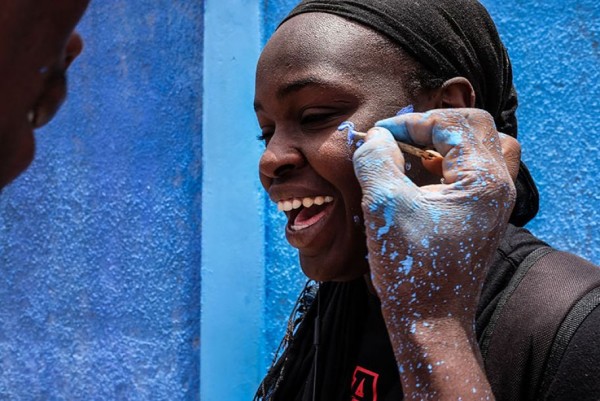 "It was war, society has created a place for women, and when you try and go outside of that, there's a problem," Dieynaba, now a professional Graffiti artist, recounted the difficult years she faced when she went against her parents' wishes to follow her passion.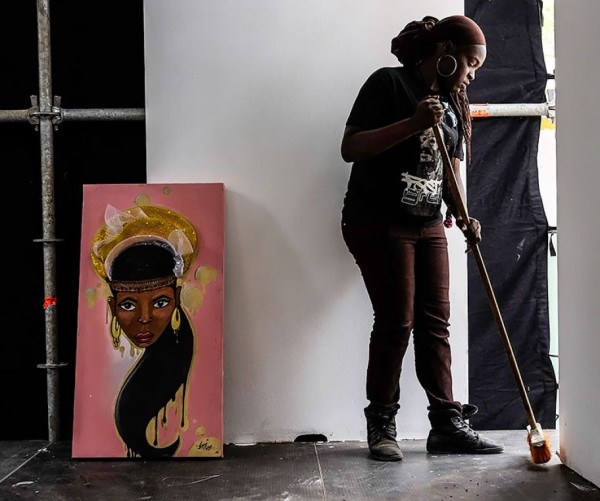 Despite the odds, she continued painting until she turned 18, and later took interest in hip-hop culture and slam poetry. And now at 24, she is considered the first professional female graffiti artist in Senegal. She said "I found I could express myself better on a wall as there was more space than a canvas."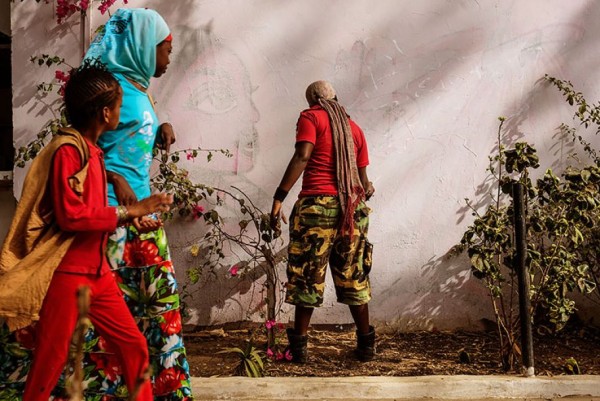 She admitted she had strong support from the Africulturban Center in Dakar, learning the craft thanks to fellow members of the hip-hop community such as the President of the club-Matador Babacar Niang.
When Dieynaba's success story was told by the media this year, Matador said he encouraged her interest and saw her desire to break barriers and initiate a positive shift for other women to follow.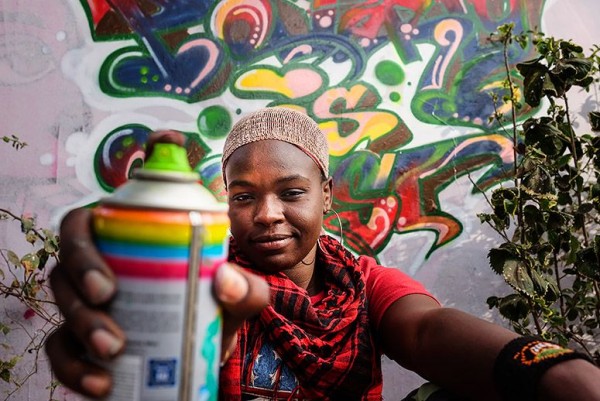 "I thought that she could bring something new to hip-hop culture because people thought only men were doing graffiti. With graffiti she can show the role of women in society. If it's coming from a woman, it's even stronger. It was a little surprising because she was a woman. It was new for me because after 20 years, the only women we had here were interested in rap, and she was interested in graffiti as well," Matador said.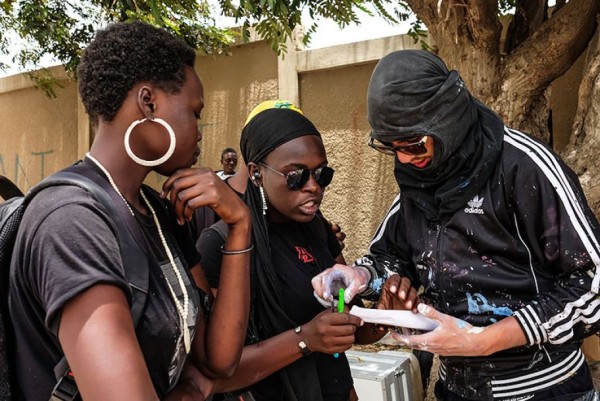 Currently, Graffiti art is frequently employed in West Africa as a tool for social change. And for Dieynaba, she uses her work to promote women's rights, including equal pay and educational access.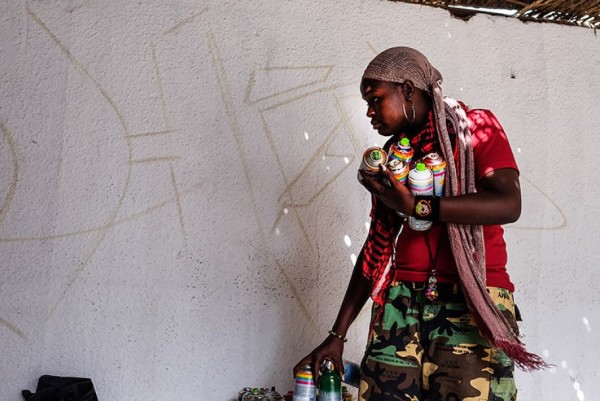 "All women, everywhere whether they are fishmongers, graffiti artists, or office workers we are all fighters. Women are fighting to be free to do what they want, to do work that pleases them, to be paid equally to men, and to follow their passion," she added.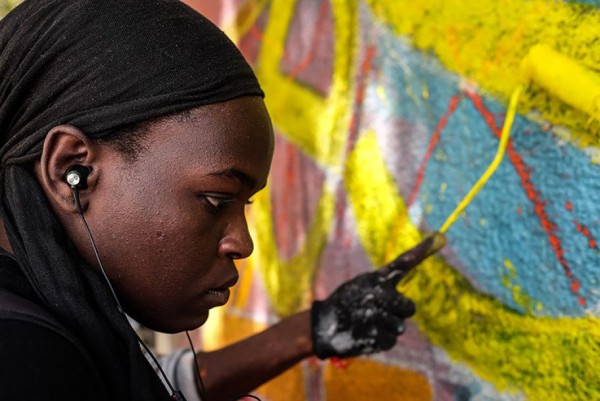 And her mentor- Matador agreed, saying "There are so many families in Senegal whose mothers keep them together. These women wake up at four in the morning to go to the market and sell fish, and with the money they make they buy food and make a meal. The young men are asleep that whole time, so they wake up and find food, [and] they have no idea what their mothers went through to get that meal on the table."
---
This Article (Pictures: Meet Senegal's First Female Professional Graffiti Artist in West Africa) is free and open source. You have permission to republish this article under a Creative Commons license with attribution to the author and AnonHQ.com.