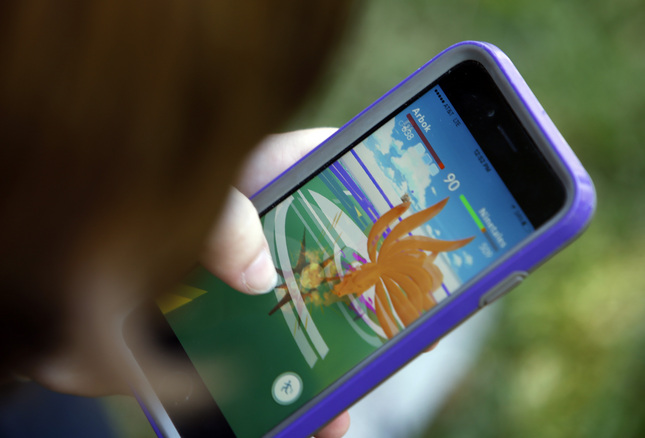 Nintendo's Pokémon Go, a new "augmented reality" game released on Android and iOS in the United States, Australia and New Zealand last week, has gone viral — it has racked up more than 2 million downloads on iOS devices in the U.S. alone, and is generating about $1.6 million in revenue daily from in-app purchases. It's already causing havoc, so much so that the police in the U.S. and Australia have asked players to be aware of their surroundings during their virtual treasure hunt.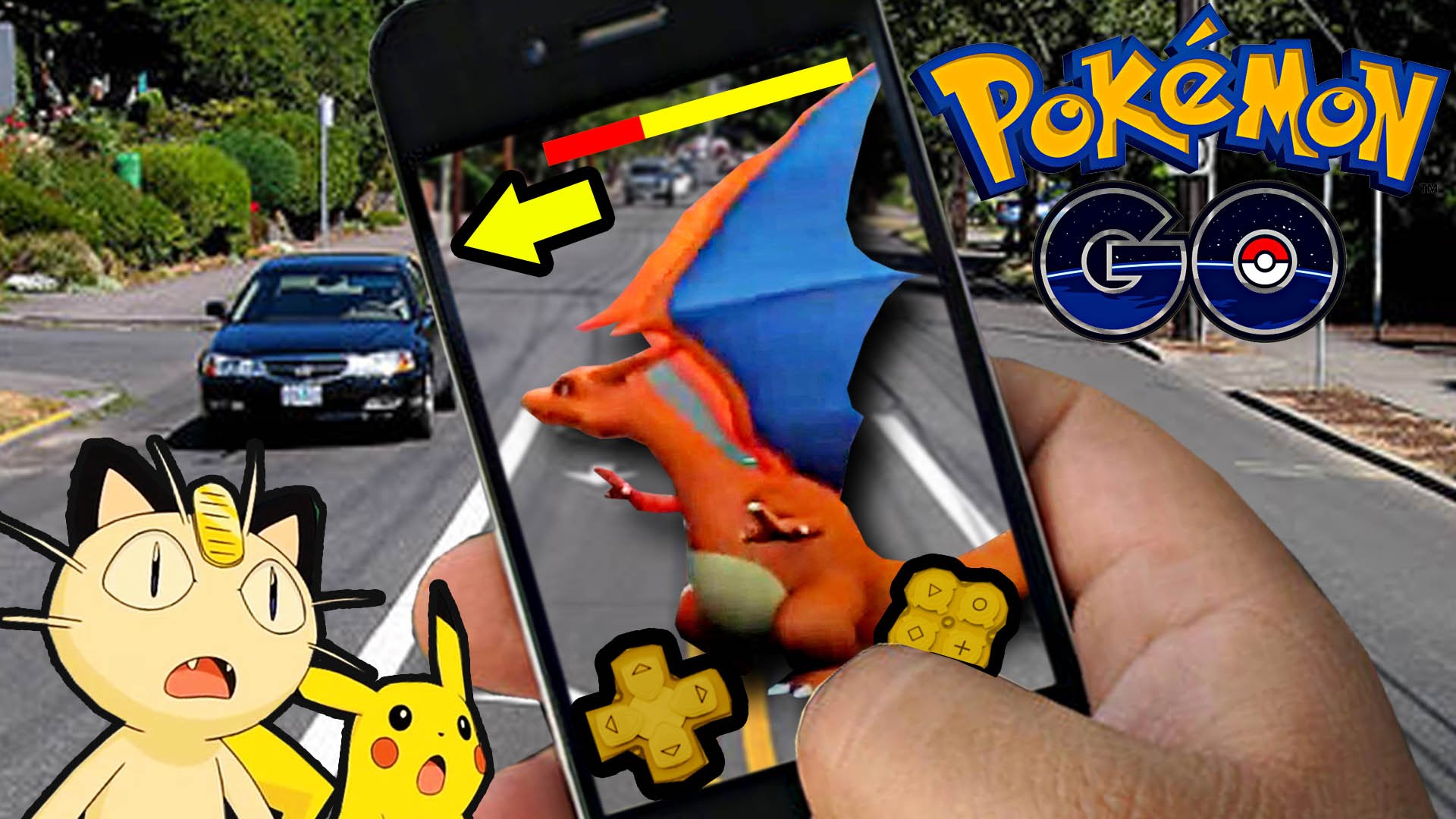 The Dark Side
Pokémon Go combines computer-generated images with the real world to let players scour parks, subway stops, schools, memorials, parks, places of worship, and other places of interest in search of digital monsters. The most popular free-to-play game on the iTunes app store in Australia uses a Smartphone's GPS and back-facing camera to encourage gamers to venture out and chase Pokémon.
Although Pokémon advises players to "follow guidelines to play it safely and observe good manners," the search for digital monsters is leading to deadly consequences, with some users even using it for nefarious intentions. The Guardian reports:
Armed robbers used Pokémon Go to lure victims to an isolated trap in Missouri. People have ended up in hospitals after chasing nonexistent animals into hazardous spots, and schools, a state agency and Australian police have warned people not to break the law or endanger themselves while "Pokemoning". The game has also led wanderers to at least one home misidentified as a church; a venue the app considers a public space. In Wyoming, the game led a teenager to a dead body in a river.
The Chaos
A number of players have reported real world injuries as a result of playing Pokémon Go; some players even turned up at a man's home and accidentally turned it into a PokéGym (a battleground for you and your monsters to fight other players):
Living in an old church means many things. Today it means my house is a Pokémon Go gym. This should be fascinating.

— Boon Sheridan (@boonerang) July 9, 2016
Just witnessed a car accident because the guy was playing Pokemon and stopped in the road to catch one??? #tragic

— Christian ⚾️™ (@cruff32) July 11, 2016
I can't wear my cute shoes because I sustained a Pokémon related injury last night. ? #worthit

— jennifer laughran (@literaticat) July 10, 2016
I probably shouldn't be playing PokemonGo while driving but it's too addicting and I mean look at this #PokemonGO pic.twitter.com/wahpOystRr

— Daddy (@30frankl) July 7, 2016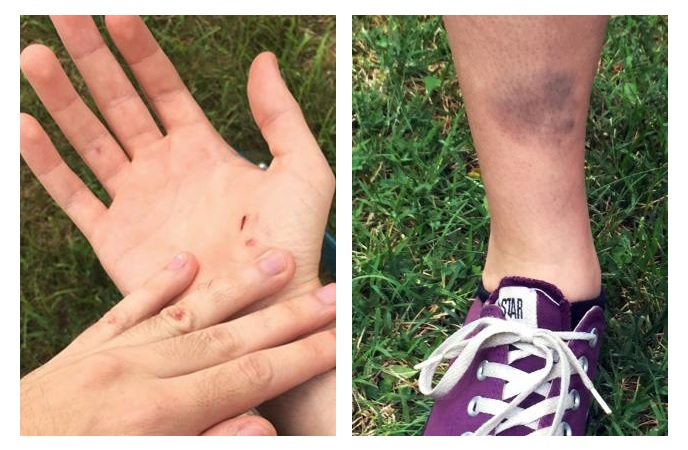 Beyond physical dangers, Pokémon Go poses digital risks. When new players sign up for Pokémon Go through Pokémon Trainer Club account or Google's sign-in service using an iPhone, Nintendo gets access to all their data associated with the Google account, including email, calendar and contact information. And that, Marc Rotenberg, executive director of the Electronic Privacy Information Center, believes is more information than Pokémon Go really needs. He told The Wall Street Journal:
"It looks like they are using this particular app to capture a lot of information about users that they otherwise would not be able to obtain. We just think that from the user's perspective the data that's being collected should be associated with the service that's being provided."
#socialbuzz Here's All The Data Pokemon Go Is Collecting From Your Phone – https://t.co/Znh6Emzm3i

— Erika @Synergy (@970Synergy) July 11, 2016
A lot of people are, in fact, wondering whether the National Security Agency created Pokémon Go as a spy tool:
Pokemon Go will be the most successful world wide surveillance project ever launched

— Luke Lafreniere (@luke_lafr) July 12, 2016
Pokemon Go is the perfect cover for a mass surveillance program ran by the NSA.

— Swig (@OldRowSwig) July 10, 2016
There is always a catch – your privacy #PokemonGO https://t.co/zNPh6ybwXv

— Marcos Abad (@marcosabad) July 12, 2016
Combine the Pokemon Go interface with police body cams and facial recognition and you have a policing app straight out of Minority Report.

— Matt Pearce (@mattdpearce) July 11, 2016
The Bright Side
Despite the shortcomings, Pokémon Go has received praise for getting hardcore gamers outside their homes, walking around their neighborhoods, meeting and connecting with people, and experiencing the real world. The mobile game is also affecting users' mental health, in a positive manner; apart from yielding some unexpected results — actual animals.
As a person who has anxiety it's amazing how quickly Pokemon go has gotten me to willing go out to public places and meet people #PokemonGO

— Loki (@SoftCloudsRain) July 12, 2016
#PokemonGO is going to do wonders for my mental health, providing me with purpose and reason to go outside at last.

— Drew Dale (@drwdal) July 6, 2016
in all seriousness, pokemon go is one of the greatest things that has happened to my mental health

— six (@osskov) July 8, 2016
I don't care if #PokemonGO is dead in 2 weeks- the phenomena of all these people interacting in today's society is incredible and uplifting.

— Jimmy Wong (@jfwong) July 10, 2016
Good to see people being more social & outgoing 'cause of #PokemonGO, nice contrast considering the news these days https://t.co/rDAO5OmuZC

— Vincent Rijnbeek (@rijnbeek) July 12, 2016
The amount of people I've seen #PokemonGO bring together is INSANE! We've made so many friends already just walking around?

— Christian Delgrosso (@christiand) July 12, 2016
Anybody know what I caught? Iridescent blue to the wings with bright red marking beneath them. NY #PokemonIRL pic.twitter.com/vRpN6p1xl2

— RSchwarz (@Mrs_Schwarzski) July 11, 2016
Okay so tons of folks are finding real snakes while playing #PokemonGO. If any of you out there have #reptile questions send em! #PokeBlitz

— David Steen, Ph.D. (@AlongsideWild) July 11, 2016
---
This article (How Pokémon Go Crazy Gamers are Wreaking Havoc in the Real World) is a free and open source. You have permission to republish this article under a Creative Commons license with attribution to the author and AnonHQ.com.