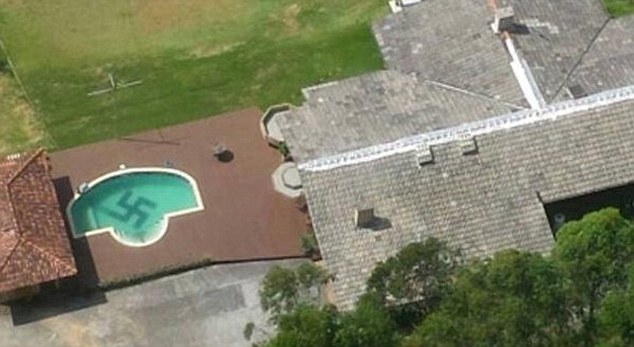 Brazil Police helicopter accidentally discovered a large swastika at the bottom of a swimming pool, when they were assististing in a kidnapping investigation this week.
Officers noticed the Nazi symbol while hovering over a home in Pomerode, Brazil, according to CNN.
Huge swastika found at bottom of pool: Civil Police in Brazil say one of their helicopters made a startling di… http://t.co/FevRCSafbl

— CNN News (RSS feed) (@cnnbreak) 5. Dezember 2014
Brazil Police stated that here are no plans to press charges, as the symbol is on private land where it has been for the past 13 years.
Police added that the homeowner is not promoting Nazism, the outlet reported.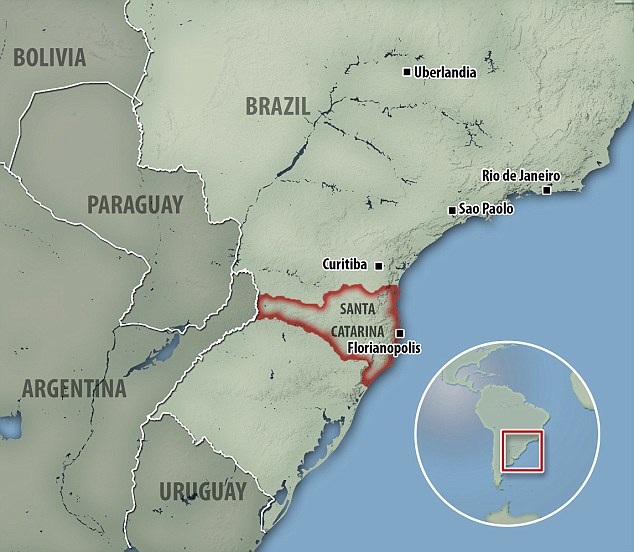 Pomerode is said to house many German andEuropean immigrants, though it is unclear why the symbol was placed at the bottom of the pool or whether the move was made by the current homeowner. The city of Blumenau hosts a Oktoberfest every year that 'preserves the customs of their ancestors from Germany to form colonies in the South.
______________________________________________________________
Source: theblaze.com