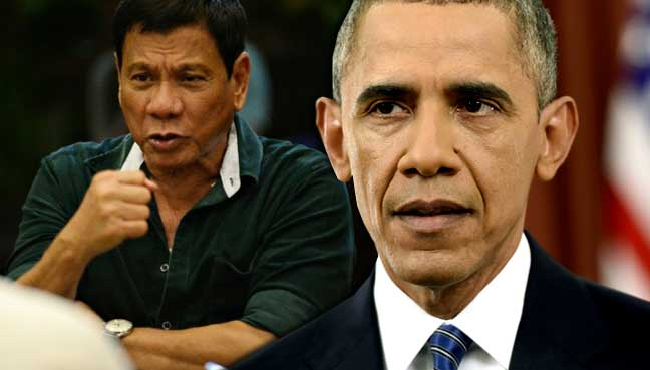 Since taking office this past July, President Duterte has been making several inflammatory and extremist comments, particularly about some of the worlds more prominent figures and organizations. If you think that Donald Trump is extreme and has a big mouth, you haven't seen anything yet. Here are some of the more controversial statements Duterte has made since winning the Presidency just a few months ago.
"If you know of any addicts, go ahead and kill them yourself"
Since launching a new War on Drugs at the beginning of July, nearly 700,000 drug users and peddlers have turned themselves in, or have been arrested. Police statistics confirm that around 750 people have been killed during police raids against drug peddlers, with another 1,100 fatalities currently under investigation. Murders and homicides, also increased into several hundred more murder cases in the country, are thought to be civilian vigilantism – to take down drug dealers in their towns.
"If you know of any addicts, go ahead and kill them yourself as getting their parents to do it would be too painful," Duterte told crowds this July, a day after entering office. Despite the President's ledge to fight crime while remaining inside the jurisdiction of the law, his campaign is widely criticized by the international community. This August, Human Rights Watch pleaded with the United States – a close Philippines' ally – as well as to the EU, to "make it clear to Duterte that inciting such violence is unacceptable and will reap potentially severe diplomatic and economic costs."
—
After the UN accused the President of violating human rights, Duterte responds: "maybe we'll just have to decide to separate from the United Nations."
In a fiery speech laced with profanities, President Duterte told a crowd August 21, 2016 that he was prepared to "separate from the UN." He went on to call the United Nations "stupid," "useless" and a "failure." The statements came days after the UN human rights council condemned the President's War on drugs, which has seen tens of thousands arrested, with over 1,000 killed over the last few months.
Philippines' Duterte threatens to leave the UN over drug war deaths censure https://t.co/8L4yjcpfoi pic.twitter.com/jkQy12NZKu

— Newsweek (@Newsweek) August 21, 2016
—
President Obama a "son of a whore," says "nobody has the right to lecture me," not even God.
President Duterte called US State Department Ambassador to Philippines a "gay, son of a whore."
After John Kerry sent an Ambassador to speak with the Philippine president about his treatment of criminals, Duterte told the press how he is "fighting with [U.S. Secretary of State John Kerry's] ambassador, his gay ambassador, the son of a whore. He pissed me off."
Duterte calls U.S. ambassador "gay son of a whore." U.S. summons Manila's envoy. Awkward convo ensues. https://t.co/A9v77dPYJj

— Emily Rauhala (@emilyrauhala) August 10, 2016
Much like his criticism in the video above, Duterte was critical of the US state department for not only meddling in the election, which he happened to win, but also for attempting to influence the policies of his country – something he finds unacceptable.
---
You want to support Anonymous Independent & Investigative News? Please, follow us on Twitter: Follow @AnonymousNewsHQ
---
This article (President Duterte of the Philippines Called Obama "a Son of a Whore," and that's just the Start) is a free and open source. You have permission to republish this article using a creative commons license with attribution to the author and AnonHQ. Join the conversations at www.anonboards.com.