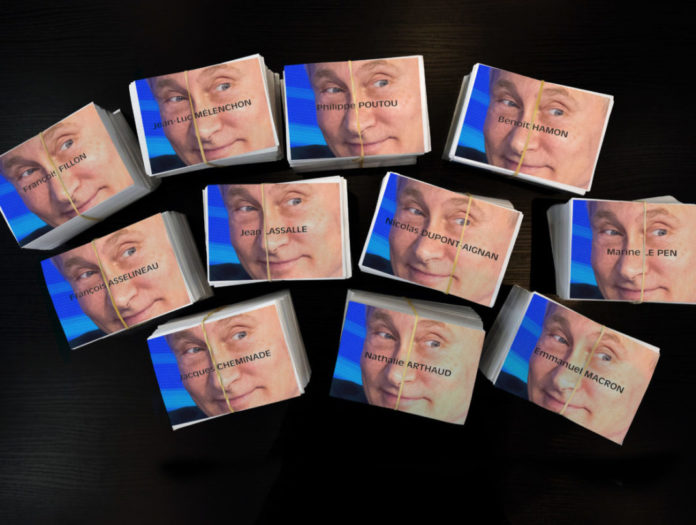 While Russian government officials have repeatedly denied claims of state-sanctioned hacking in either the U.S. elections or the French elections, researchers at Tokyo-based cyber security firm Trend Micro say Russia-linked hackers — Pawn Storm — have consistently tried to access campaign email accounts of French presidential front-runner Emmanuel Macron.
In its report, Trend Micro claims to have discovered four Macron-themed fake domain names that the hackers created to trick unsuspecting campaign staff into giving up their passwords and accidentally compromising their email accounts. For example, a fake domain called mail-en-marche.fr (En Marche is name of Macron's political party) was set up on April 12.
Trend Micro attributed the malicious hacking campaign to Pawn Storm — identified by U.S. officials and cyber security experts as a Moscow-backed espionage organization. Allegedly, it had hacked and subsequently leaked the DNC and Hillary Clinton's campaign chief's emails to WikiLeaks to help Donald Trump win the 2016 U.S. election.
Mounir Mahjoubi, digital director of Macron's campaign, confirmed that at least one of the rogue websites had been used by the hackers to steal campaign staffers' online credentials:
"Several staffers had received emails leading to the fake websites. The phishing emails were quickly identified and blocked, and it was unlikely others went undetected. We can't be 100% sure, but as soon as we saw the intrusion attempts, we took measures to block access. It's serious, but nothing was compromised."
There were at least 4,000 attempted hacks as of February, reports The Wall Street Journal; however, Kremlin spokesman Dmitry Peskov dismissed the report as "nothing but fiction:"
"What (hacking) groups? From where? Why Russia? This slightly reminds me of accusations from Washington, which have been left hanging in mid-air until now and do not do their authors any credit.
"We would be extremely grateful if this research group would send us this information and we would check it, because for the time being it does not go beyond the limits of certain anonymous people who have nothing but fiction, fake news behind them."
But Trend Micro's Feike Hacquebord told Reuters that they have evidence that Pawn Storm targeted the Macron campaign with email phishing tricks and attempts to install malware on the campaign website:
"Telltale digital fingerprints link the Macron attacks with those on the U.S. Democratic National Committee [servers], the campaign [website] of presidential candidate Hillary Clinton, and on German Chancellor Angela Merkel's party in 2016. We have seen that phishing websites were set up and the fingerprints were really the same actors as in the DNC breach."
Macron faces far-right rival Marine Le Pen in France's presidential runoff on May 7. While Macron is being compared to former U.S. presidential candidate Bernie Sanders, Le Pen is being compared to Donald Trump.
While Macron favors a strong European Union that stands up to Russia, Le Pen wants to pull France out of both NATO and the EU.  Macron is a stern critic of Russian foreign policy, while Le Pen — who visited Moscow a month ago to meet Vladimir Putin — is seen in the West as Russia's likely favorite.
The Trend Micro report has heightened concerns that Russia may turn its playbook on France in an effort to harm Macron's candidacy and bolster that of Le Pen's in the final weeks of the French presidential campaign, writes The New York Times:
"Russia, or at least its state-controlled media, clearly favored Le Pen, who criticized European Union sanctions imposed on Russia after it annexed Crimea in 2014, and voiced support for Moscow's intervention in Syria to prop up President Bashar al-Assad."
After the Trend Micro report blamed the Russia-sanctioned hackers for trying to sabotage the Macron campaign, Macron refused accreditation to RT, a Moscow-funded foreign 'propaganda organ', accusing it of churning out fake news stories with the intent to "discredit him and derail his campaign."
While there is no clear evidence of Russian hacking in the French election process, it is clear that Le Pen has Putin's backing — and it includes financial support as well as informal contacts with top Russian officials and businessmen.
For the uninitiated, Le Pen's political party, the National Front, controversially borrowed €9 million from the First Czech-Russian Bank in Moscow in 2014, stirring controversy both in France and in the European Parliament — because the French electoral code clearly mandates "no candidate may receive, directly or indirectly, for whatever purpose, contributions or material assistance from a foreign state or a foreign legal entity."
RELATED: How Russia hacked the French election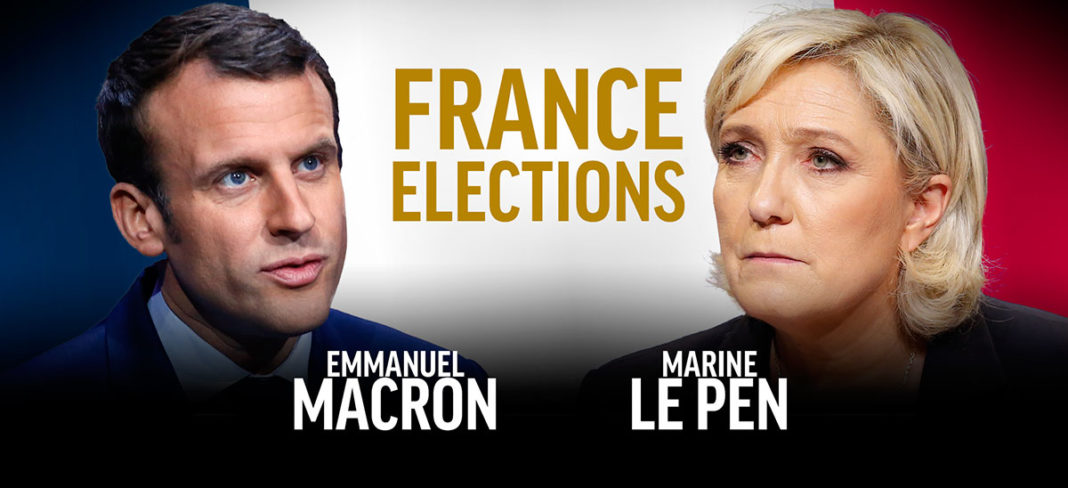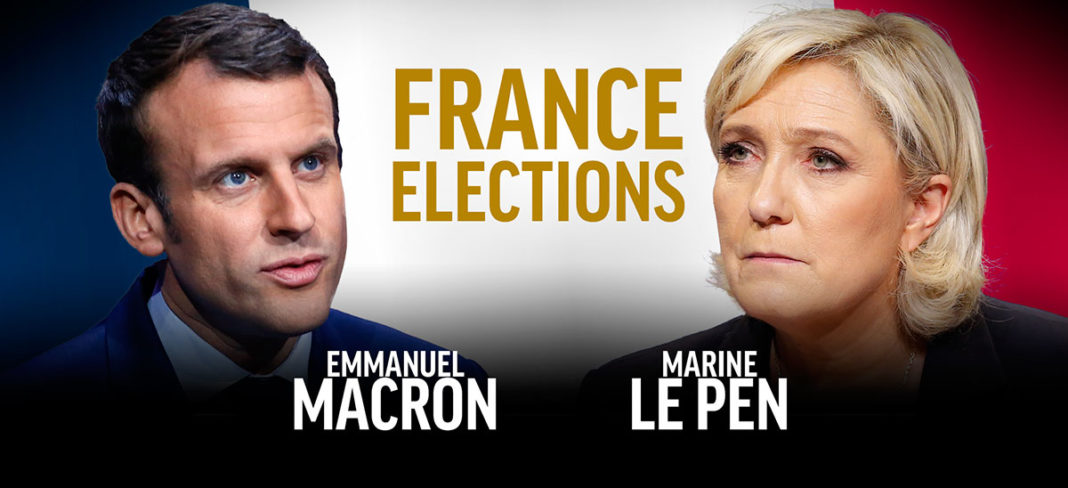 ---
This article ('Proof':  Putin has Already Hacked French Elections — To Help 'Trump-Like' Le Pen Win) is a free and open source. You have permission to republish this article under a Creative Commons license with attribution to the author and AnonHQ.com.
---
Supporting Anonymous' Independent & Investigative News is important to us. Please, follow us on Twitter: Follow @AnonymousNewsHQ