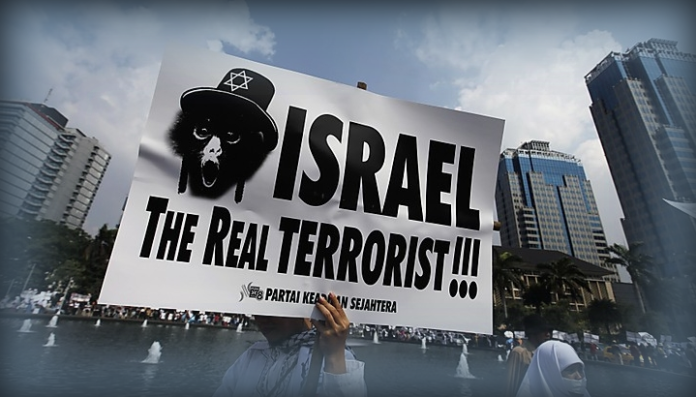 A Palestinian man from northern Israel, sustained injuries in Herzliya, after being stabbed in the shoulder by an Israeli extremist multiple times with a knife. The police detained the suspect, who shouted "Death to the Arabs!" before stabbing the Palestinian worker. The man confessed to stabbing the victim because he was an Arab.
"When we arrived, we saw a man of around 28 who presumably worked nearby; he was fully conscious and walking. He suffered from a superficial stab wound to his upper body. We treated him and transported him to hospital in good condition," said MDA paramedic Sigal Abramovich.
The incident happened a day after nearly 1500 Israeli youths, escorted by police and occupation forces, marched through the Old City of Jerusalem chanting "mavet la'aravim" – "death to the Arabs" – and other cries of hate, including the following "revenge", "may your name be wiped out", "may your village be burnt down", and the anti-Muslim chant "Muhammad is dead".
In March, the police investigated an incident in Jerusalem's French Hill neighborhood, in which a 22-year-old Arab man sustained back and legs injuries after being attacked by two young Jewish men.
The Office of the United Nations High Commissioner for Human Rights, is believed to be working on a plan to compensate Palestinians harmed by Israeli settlers in the West Bank. The plan is aimed to offset the bias in Israeli Law concerning settlers and Palestinians.
---
You want to discuss a certain topic with likeminded people or you want to organize a local protest or you have an idea for a project that can help people in need in your local community or all around the world? Join our forum! www.anonboards.com
---
You want to support Anonymous Independent & Investigative News? Please, follow us on Twitter: Follow @AnonymousNewsHQ
---