Even though efforts have been made over the past several years to make things safer for police officers – such as the ubiquitous use of bulletproof vests, adoption of military equipment and tactics; and despite the fact that the number of US law enforcement officers criminally killed in 2015 dropped nearly 20% [41 officers from 51 officers in 2014], interest in being a cop continues to plummet in the United States of America.
ABC News reports that low pay, tarnished image, increasingly tougher standards for new recruits and limited job flexibility is keeping people away from joining the force.  According to the Seattle police department, there were 3,000 applicants for 10 openings a decade ago; now there are 1,000 applicants for 70 positions — a drop of more than 90%.   In Springfield, Missouri, only 75 people applied for the police academy; four years ago, they had 300. In Fairfax County, Virginia, an entrance exam advertisement would draw 4,000 people five years ago; now, it brings in 300. In Green Bay, Wisconsin, interest in getting hired as a law enforcement officer has dropped dramatically at nearly 50%.
Fatal Police Shootings in America: Statistics Show 300% Increase in Cops Charged with Murder in 2015 https://t.co/pr3BvN4q7m

— The Dollar Vigilante (@DollarVigilante) May 13, 2016
Interestingly, police departments across the country – from the nation's largest police force in New York City to Detroit which today has the smallest police force in nearly 100 years – are blaming social media for the unwarranted backlash against police, misplaced hatred and fear of police, foul mood of suspicion and distrust, and irrational resentment towards law enforcement for making it challenging for them to hire new qualified recruits as far fewer people are looking to join the force than in years past.
But do the reasons add up?
Case #1
The Chicago Sun-Times recently reported that the Chicago Police Department spent a record $116.1 million on overtime in 2015 to mask a manpower shortage. The reason wasn't social media. The reason was Mayor Rahm Emanuel. The records show that since Emanuel took office in May 2011, police retirements outpaced hiring by 975 officers. Both records were set thanks to Emanuel who argues that overtime is a more flexible and cost-effective substitute for police hiring because the city doesn't have to bear the cost of pensions and benefits for new officers.
In January 2016, maintenance records revealed that Chicago police officers have been involved in routine destruction and sabotage of dashboard cameras and body-worn microphones. For the uninitiated, after the video of the Laquan McDonald shooting was released in November [Chicago police officer Jason Van Dyke faces six counts of first-degree murder and one count of official misconduct in the 2014 shooting of the black teenager],  it was discovered that as much as 80% of the department's dash cam footage was missing audio. Blame social media for technical failure, 'human error' or intentional destruction?
"We Are Not Afraid of YouTube" — Bully Cops Epitomize Everything Wrong with Police in America: Is … https://t.co/Aax9zhNfGg #worldnews

— Anonymous News (@Anon_Eu) May 29, 2016
Case #2
It wasn't social media but Brittany Packnett, an activist and member of the White House taskforce on policing, who commented in December 2015 that the criminal justice system in the United States was presenting "no deterrent" to the excessive use of deadly force by police. The Guardian's investigation, titled The Counted, found that US police officers fatally shot 1,134 people – unsurprisingly, the rate of death for young black men was five times higher than white men of the same age.
Case #3
In January 2016, an Al Jazeera America investigation blamed police chiefs for doing little to prevent or stop sexual assault of scores of women by on-duty officers each year. In a yearlong investigation of sexual misconduct by US law enforcement, The Associated Press uncovered about 1,000 officers who lost their badges in a six-year period for rape, sodomy and other sexual assault; sex crimes that included possession of child pornography; or sexual misconduct such as propositioning citizens or having consensual but prohibited on-duty intercourse.
Again, it wasn't social media but Chief Bernadette DiPino of the Sarasota Police Department in Florida, who observed:
"It's happening probably in every law enforcement agency across the country. It's so underreported and people are scared that if they call and complain about a police officer, they think every other police officer is going to be then out to get them."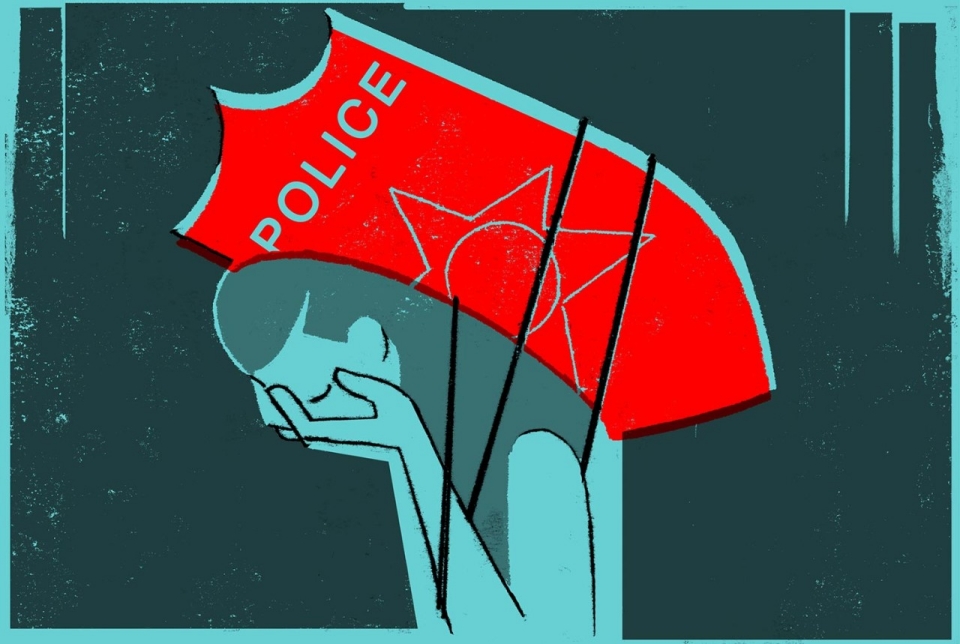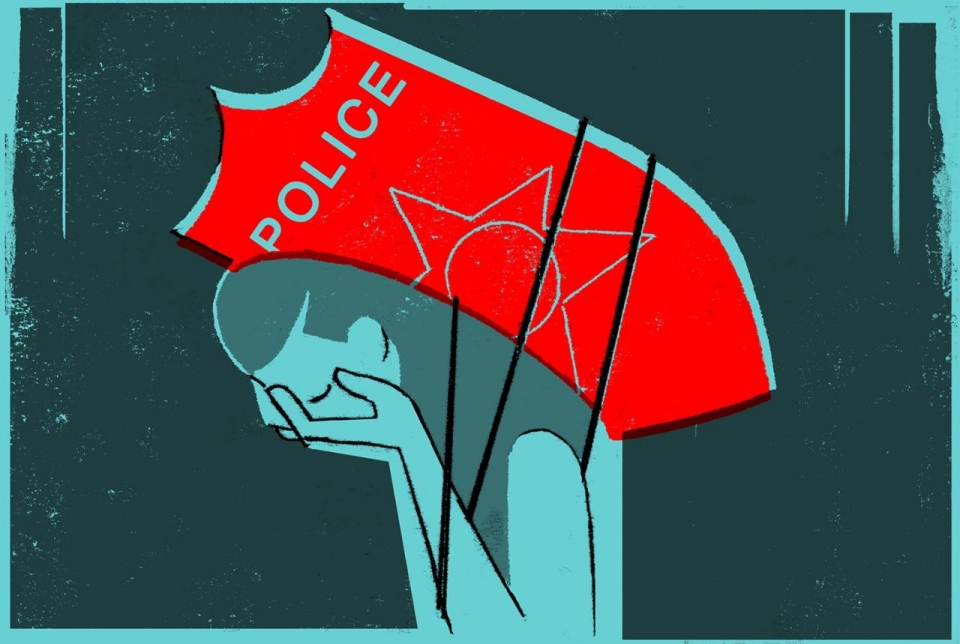 Why no one wants to be a cop anymore?
The institution of law enforcement was created to protect the Americans – not to coerce, extort, and initiate violence against innocent citizens to maintain a police state and a corrupt political order. Today's awakened youngsters don't want to be a part of such rot. They prefer to create organic and more innovative alternatives. Until the state-controlled monopolistic institution of policing is cleaned from within, police departments lower their hiring standards, and increase salaries and benefits, overall attitude towards law enforcement will not shift or change. Blaming social media will backfire, as it always has.
A Black mayor, DA, or police chief doesn't mean justice. America's legal system gives a lot of leeway to cops. A WHOLE lot! #FreddieGray

— rolandsmartin (@rolandsmartin) May 23, 2016
---
This Article (The Real Reasons Nobody Wants To Be A Police Officer In America) is free and open source. You have permission to republish this article under a Creative Commons license with attribution to the author and AnonHQ.com.