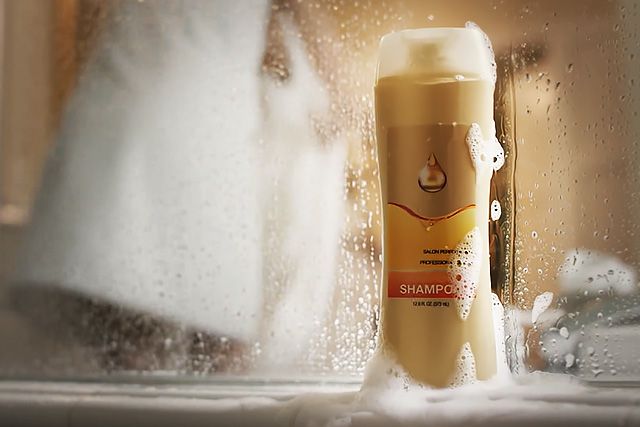 In a new advertisement campaign, Americans are being shown that the power of recycling can transform many typical bathroom products into an entirely new and useful object. Primarily centred around an ordinary shampoo bottle, the Keep America Beautiful campaign is working to inform people that bathroom products should not be forgotten when carrying out the household recycling routine.
The two new advertisements, are part of a new phase of the 2013 national "I Want To Be Recycled" communications campaign, which uses "first-person" narrative to tell the story of how inanimate objects realized their dreams through recycling and became what they had always wanted to be.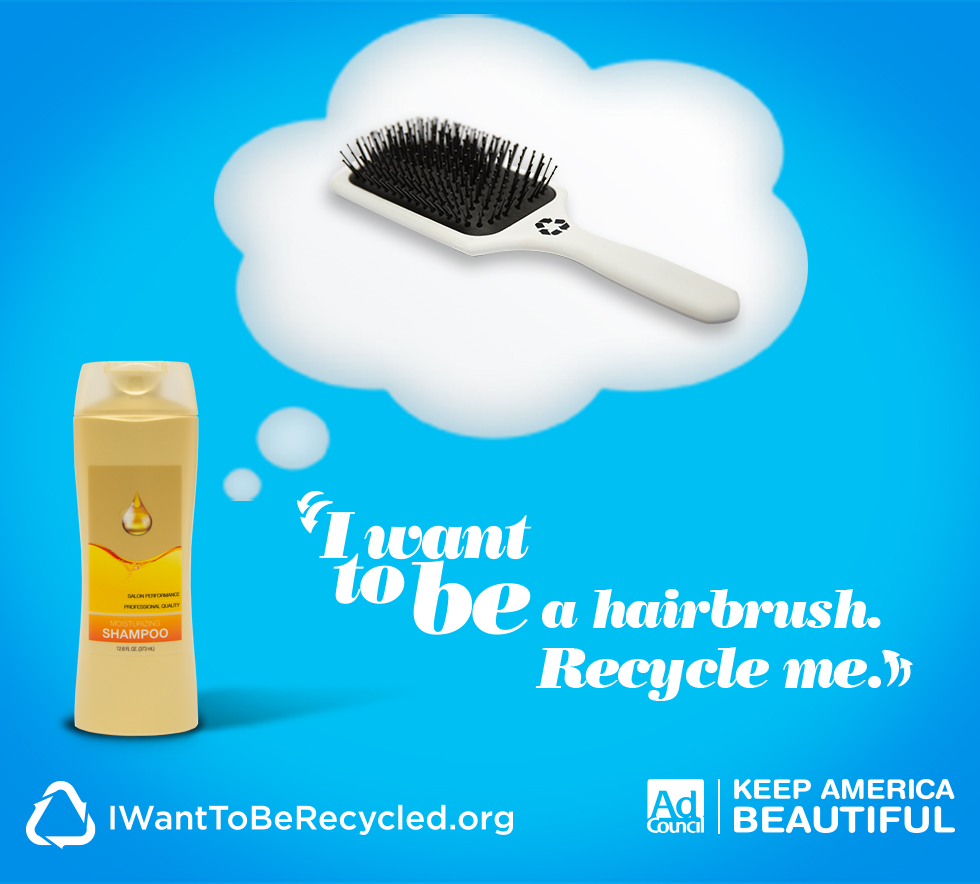 Both of the 30-second video advertisements follows the life of a shampoo bottle, beginning with its time sitting beside the tub, its journey into the recycling bin, and ending with the moment it returns home as a shiny new hairbrush.
In a survey conducted by the Ad Council, it was revealed that empty bathroom products such as shampoo bottles, toothpaste boxes and toilet paper rolls are significantly less likely to be recycled than kitchen products. Many people are just simply not aware that their mouthwash bottles, toothpaste tubes, make-up compacts and medicine containers are often recyclable.
As reported by TakePart, "People are largely unaware that many products we use in the bathroom can become something new through recycling and instead are continuing to push them to the landfill," Lisa Sherman, president of the Ad Council, said in a statement.
Shockingly, the survey carried out by the Ad Council concluded that as much as 52 percent of people "say they have a lack of knowledge around which items can be recycled in the bathroom," whilst "47 percent of those who don't recycle bathroom products say it is because they don't have a bin in the bathroom." If you are one of these individuals, find out what bathroom products can be recycled via the 'I Want To Be Recycled' website and put a recycling bin in the bathroom for all the family to use. By recycling as many of your products as possible, you are not only giving each of them a chance to become something new, you are also helping to reduce the amount of non biodegradable waste poisoning the earth.
---
This Article (Recycling: What Your Shampoo Bottle Dreams Of Becoming) is free and open source. You have permission to republish this article under a Creative Commons license with attribution to the author and AnonHQ.com.