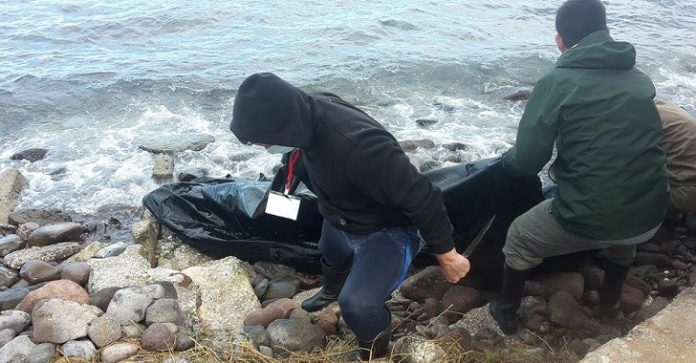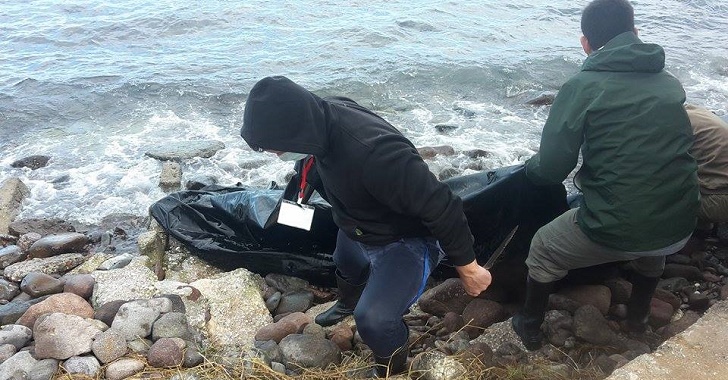 By Michaela Whitton at theantimedia.org
United Kingdom — As the tiny Greek island of Lesvos groans under the pressure of 7,000 refugees a day arriving from the Turkish coast, volunteers are describing a scene that resembles a war zone.
By mid-September, 430,000 people had reached the E.U. via the Mediterranean. Over 2,700 died or went missing during that same period. Two-thirds of those making the perilous journey across the Aegean Sea to Greece via Turkey are fleeing war, violence, or repressive regimes in Syria, Eritrea, Somalia, Afghanistan, and Iraq.
Knee-deep in mud and misery, and after days of torrential rain, the island of Lesvos — with a population of 80,000 — is rapidly becoming renowned for shocking stories of the dead washing up on its shores. Dozens of refugees, including many children, have met their deaths during the short but dangerous journey from Turkey, which is just a few miles away.
As if shocking images of dead children aren't bad enough, volunteers are documenting spine-chilling stories of refugees being left for days in life-threatening conditions. One woman was so stunned at the E.U.'s harrowing conditions that she begged a volunteer to kill her family.
As boatloads of vulnerable people, including pregnant women, children, and the elderly arrive on the island, 29-year-old Elisabeth Dimitras from Volunteers Coordination- Lesvos described the scenes to Anti-Media: "They are all wet. Women are crying, we give them hot soup, emergency blankets, and clothes so they can change."
Despite U.N. agencies and dozens of international and Greek non-governmental organizations filling the gaps left by the ailing Greek government, chaotic queuing systems and poor crowd management means that refugees are made to wait in line, often for days on end. Freezing, exhausted, and hungry with rain-sodden feet and clothes, some are sitting, standing, or lying in the mud, according to Infomobile.
Volunteers describe drenched babies and women fainting and claim almost every single person is in need of medical attention. People are being trampled in the desperate rush for shelter after days in the rain. Children's feet and hands are white and shrivelled while Greek police use sticks and tear gas to control crowds.
As dinghies continue to arrive from Turkey in the harsh weather, refugees are finding a lack of shelter and sanitary infrastructure. There is little food, water, or dry clothing. Scarce healthcare providers are overwhelmed. Some children are barefoot or have feet wrapped in plastic bags. According to volunteers, people are surviving in between mud and piles of garbage in scenes that resemble war-zones.
Mayor of Lesbos, Spyridon Galinos, told The Independent on Sunday that Lesvos has not received any financial support from the European Union whatsoever. Dimitras echoed this reality: "We have no funds except from our friends & people on Facebook who see our efforts and try to support us," she said.
The E.U. Hotspot approach was launched on the island on October 16th as part of the European Agenda on Migration. Deployed by the European border agency Frontex, the hotspots aim to support frontline E.U. states in "identifying and screening travelers" who "illegally" enter E.U. territory.
While Frontex aims to speed up the return process of those identified as not having valid grounds for asylum in Europe, agencies have denounced the procedures and claim the slowing down of registration processes is life-threatening. After the official opening of the Lesvos hotspot coincided with an increased number of arrivals and deteriorating weather conditions, the island has been described as a "hotspot of horror."
Asked about volunteering on the island, Elisabeth said: "I sometimes feel it's fighting for a lost cause because they go through all this for nothing — to  be deported back. It is so sad."
---
This article (Refugee in Greece Begs Volunteer to Kill Her Family as Conditions Deteriorate) is free and open source. You have permission to republish this article under a Creative Commons license with attribution to Michaela Whittonand theAntiMedia.org. Anti-Media Radio airs weeknights at 11pm Eastern/8pm Pacific. If you spot a typo, email [email protected].
Get Your Anonymous T-Shirt / Sweatshirt / Hoodie / Tanktop, Smartphone or Tablet Cover or Mug In Our 
Spreadshirt Shop
! 
Click Here