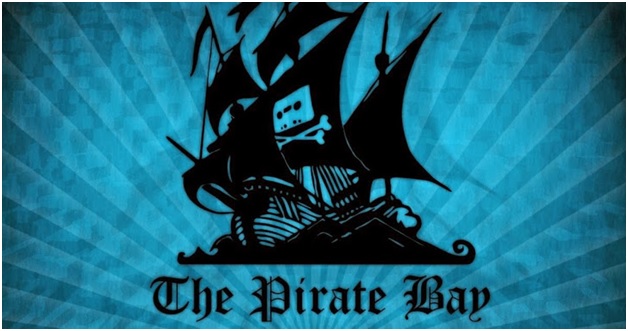 Written by: M
Many of us who use The Pirate Bay to download free movies, music, books, and all other electronic items were probably confused as to why the infamous website was not working two weeks ago. And after waiting a couple of more days, we then realize it was not a server crash, but a police raid in Sweden, which brought The Pirate Bay to its knees.
An online "hacktivist" organization that calls itself Anonymous has claimed responsibility for hacking into email accounts of the Swedish government in response to the abasement of the infamous and world renowned The Pirate Bay servers by Swedish two weeks ago.
Sweden was not the only victim in the attack, the Anonymous hacktivist cluster in addition claimed to have hacked into the government e-mail accounts of Israel, India, Brazil, Argentina, and Mexico, and opened their email addresses with passwords in plain-text.
In addition, due to the seasonal yule-tide exuberance, the hacktivists left a wonderful message for them that says: "Warning: Merry Christmas & a cheerful year to all!! Bye! "
The hack was announced by  the Anonymous hacktivists on their official Twitter account. The tweet in addition shared a link of Pastebin where leaked data has been dropped with the list of the emails, which was up for grabs for anyone that clicked on the link. The tweet read:
"BREAKING: Emails from Swedish government were hacked in revenge for the attack on The Pirate Bay http://pastebin.com/cxmiUSJD\" (pastebin link is removed and could no longer be found at the time of writing).
At the moment it is unclear how the group got access to the login credentials of several countries' government officials and which server they belong to.
This was not the first time Anonymous had attacked Sweden this month, the Swedish internet giant Telia was attacked on December 12 following The Pirate Bay raid, reported by The Local.


At the time of attack, the online services by Telia were affected and user connection was disturbed as well, RT reported.
Also, a chief security researcher from Kaspersky Lab, David Jacoby, said the attack on Telia was a distributed denial-of-service (DDoS) attack and was likely a response to the attack of The Pirate Bay in Stockholm by Swedish police.
The company also encountered cyber-attacks on both December 9 and 10 as well. However, The Pirate Bay has previously been shut down number of times and had its domain seized, prompting the BitTorrent site to change its top level domain many times.
____________________________________________________________________________
Sources:
"Anonymous Hacks Swedish Government in Revenge for 'Pirate Bay' Takedown." The Hacker News. N.p., n.d. Web. 22 Dec. 2014. 
http://thehackernews.com/2014/12/anonymous-pirate-bay.html?m=1