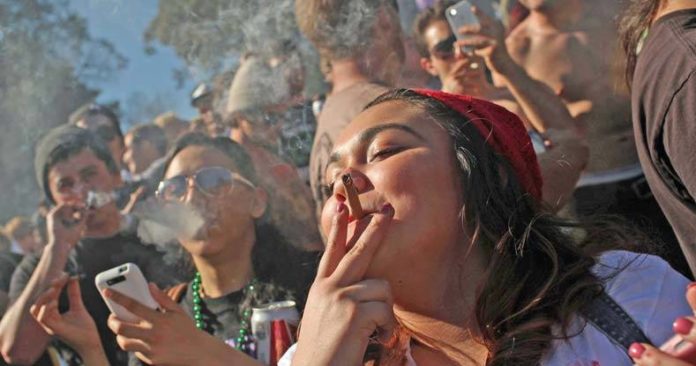 Colorado voters approved a constitutional amendment in November 2012, making it the first American state to legalize recreational marijuana. Since January 2014, when the residents began legally buying marijuana, a billion–dollar–a–year legal marijuana industry has emerged (expected to surpass $1 billion in sales by November 2016).
Did legalization cause marijuana abuse to skyrocket? Or did marijuana legalization actually work? The just-released Colorado Department of Public Safety report shows how legalizing recreational marijuana has affected Colorado. Here're the key findings:
The total number of marijuana arrests decreased by 46% between 2012 and 2014 (12,894 to 7,004). Marijuana possession arrests, which make up the majority of all marijuana arrests, were nearly cut in half (–47%). Marijuana arrests that were unspecified, meaning the specific reason for the arrest was not noted by law enforcement, went down by 42%.
In terms of court filings, the total number of marijuana–related filings declined 81% between 2012 and 2015 (10,340 to 1,954). The number of felony filings declined 45% (1,023 to 566), misdemeanors declined 1% (586 to 409), and petty offenses dropped 89% (8,728 to 979) between 2012 and 2015. The charge of marijuana possession dropped 88% (9,130 to 1,068).
Total revenue from taxes, licenses, and fees increased from $76,152,468 in 2014 to $135,100,465 in 2015 (+77%). Excise tax revenue dedicated to school capital construction assistance was $35,060,590 in 2015.
SputnikInt: #Colorado rolls out new rules for edible #marijuana to keep kids safe https://t.co/aFjXxHzQcb pic.twitter.com/99GrTXzWX6

— Anonymous (@CovertAnonymous) October 2, 2016
Stan Hilkey, executive director of the Colorado Department of Public Safety, said of the findings:
"This report is a two-year snapshot of the impact of marijuana legalization on Colorado's kids, families, and communities. While we still can't draw any long-term conclusions, today Colorado continues to make history by establishing an objective, data-backed baseline against which all future assessments of marijuana legalization, both in Colorado and around the world, will be weighed."
From 2014 to mid-2015, 956 out of every 100,000 emergency room (ER) visits were related to marijuana use, compared to 739 per 100,000 from 2010 through 2013. Further, the report shows that more than a third of patients (35.6%) in drug treatment centers reported near daily use of marijuana in 2014, compared to 33.5% in 2013, 32.2% in 2012 and 30% in 2011.
Does it mean the state has developed a serious marijuana abuse problem? Or are the residents more comfortable discussing their marijuana use than they were when the drug was illegal? Jack Reed, statistical analyst behind the report, warns it isn't a final statement on legalization's impact:
"It is too early to draw any conclusions about the potential effects of marijuana legalization or commercialization on public safety, public health, or youth outcomes, and this may always be difficult due to the lack of historical data. Furthermore, the information presented here should be interpreted with caution.
"The decreasing social stigma regarding marijuana use could lead individuals to be more likely to report use on surveys and to health workers in emergency departments and poison control centers, making marijuana use appear to increase when perhaps it has not."
A February 2015 poll from Quinnipiac University found that 58% of Coloradans supported keeping marijuana legal, compared to just 38% who opposed the idea. In a November 2015 survey, 53% voters believed legalizing marijuana had been good for the state, while 39% felt otherwise.
Most #Colorado voters say legal #weed has been good for the #economy #business https://t.co/i038Z7RXXU @CDNSEEDBANK #Kush #Marijuana #News

— CanadianSeedBank.ca (@CDNSeedBank) September 21, 2016
A recent biannual survey conducted by the Colorado Department of Public Health and Environment showed the percentage of high school students indulging in marijuana in Colorado was smaller than the national average among teens.
"The survey shows marijuana use has not increased since legalization, with four of five high school students continuing to say they don't use marijuana, even occasionally. These statistics clearly debunk the theory that making marijuana legal for adults will result in more teen use."
Regulating and taxing marijuana has been incredibly successful in Colorado. Legal marijuana sales jumped by more than 42% last year: Colorado saw $996.2 million in legal sales of medical and recreational marijuana in 2015, compared to roughly $699 million in 2014.
How #Colorado is putting its #marijuana tax revenue to work for the state's children:https://t.co/xOgFesRkTo

— Civilized (@Civilized_Life) September 30, 2016
And, where is all that money going?
Revenue from retail marijuana sales is helping communities address homelessness, improve local public school facilities, send low-income children to college, fund anti-bullying initiatives, patch potholes, keep the street lights on, secure water rights and educate the public about marijuana laws and treatment.
The Free Thought Project writes:
The overarching message here is that Colorado has embraced a public health approach to cannabis, instead of making pot users into fodder for the criminal justice system. By accepting the reality of cannabis, including its medical benefits, states can be laboratories for research and the development of humane policies.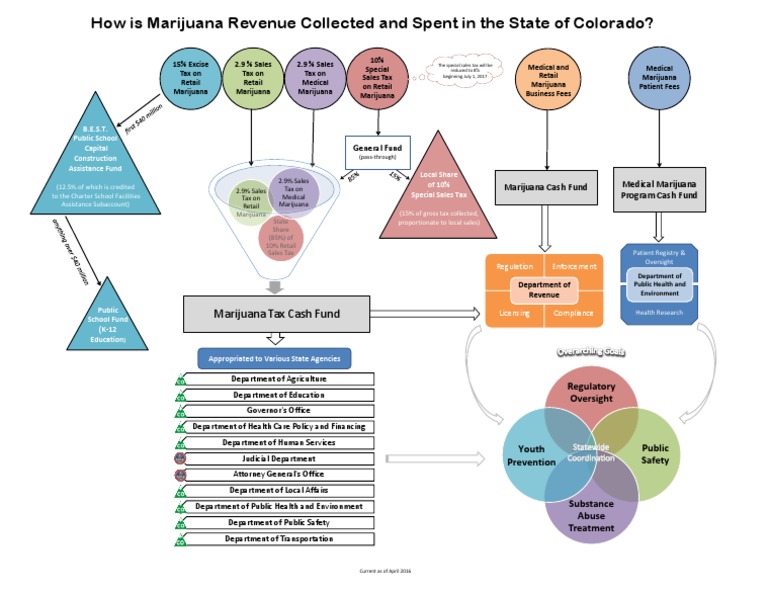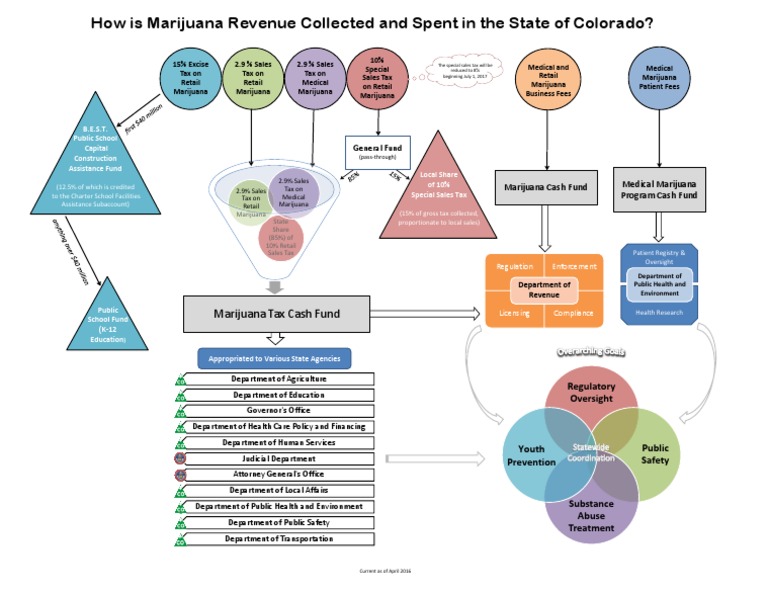 ---
This article (Revenue Soars, Crime Rate Falls as Colorado Indulges in Recreational Marijuana) is a free and open source. You have permission to republish this article under a Creative Commons license with attribution to the author and AnonHQ.com.