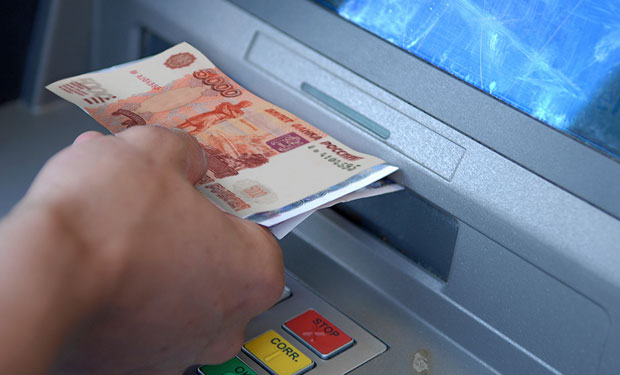 Russian Hackers have now learned of a new technique that allows them to rip off millions of dollars, not only from banks, but ATM machines as well!
Criminals that reside inside of Russia, are utilizing a technique known as "Reverse ATM Attack." After the attack, they stole 252 million rubles, the equivalent of $3.8 million USD, and they were able to steal their financial support from at least 5 different banks. That information was brought forth by the Russian Digital Intelligence firm Group-IB.
In accordance with the local intelligence firm, it is known that an attacker would use ATMs to deposit sums of 5,000 | 10,000 | and even up to 30,000 rubles into a legitimate bank account. They would then immediately withdraw the same amount and print a receipt of their payment transaction.
Once the attacker had the details of the transaction, the attacker would then transfer the information to a partner hacker who had remote access to the infected POS Terminal. This hacker would usually be located right outside of Russia.
The hacker would then utilize those details in order to perform a reversal operation of the POS Terminal, and make the POS Terminal believe that the withdrawals were declined. Thus tricking thousands of American and even Czech POS Terminals.
After the attack was completed, the group of attackers and hackers would repeat the process until the targeted ATM machine no longer had cash inside.
The Group-IB stated that the firm had seen a minimum of five such incidents at five different Russian Banks. The activity of this crime started during the summer of 2014, and ended during the first quarter of 2015. The hackers were not only able to leverage the weakness of the withdrawal, the transfer, and even the verification stages of their credit card transaction, they were also able to bypass the checks that were recommended by Visa and MasterCard.
Group-IB is still working with Federal Authorities to perform an extensive investigation.
---
This Article (Reverse ATM Hack Allows Russian Hackers to Steal $4 Million!) is free and open source. You have permission to republish this article under a Creative Commons license with attribution to the author and AnonHQ.com.