In August, Swiss entrepreneur Bradley Charvet drew heavy criticism after he announced his outrageous plan to open London's first oral sex café, modeled on similar businesses in Thailand, which would allow men to receive oral sex with their hot drinks. He said prices would start at £50; and if the fellatio is long, over 15 minutes, extras are going to be added at £10 per 15 minutes.
Subsequently, Charvet's plans caught the attention of the Home Office, the Metropolitan Police and Westminster Council who deemed his shocking business venture illegal under section 33 of the Sexual Offences Act, 1956. They also warned Charvet could face up to seven years in jail if he was caught rolling his oral sex café out as he planned.
However, it seems Charvet has found a way to work around the UK's anti-prostitution laws. So now, he plans to open an oral sex café in London's Paddington, close to the Hilton hotel and the Tube.
The Fellatio Café, which would open from 6 a.m. to 11 p.m., is set to offer a 15-minute oral sex session with a Caffè Americano for as little as £60. The oral sex café — sponsored by BumPix — will sell "cafe, sex, pastries [albeit at an extra charge] – and nothing more." It will have two box-like areas, but most of the time, customers will get a blowjob at the bar.
Charvet claims the oral sex will be performed by 'erotic cyborgs'; basically, horny customers would be charged £60 for a hot drink and oral sex performed on them by randy sex robots. There will be eight different robots, and each robot will be dressed in a different outfit – nurse, police, student and secretary.

If London's oral sex café is a success, Charvet plans to open a 24/7 branch in the heart of Manchester. He told Daily Star Online:
"Sex robot will always be pleasing and could even become better at technique because they would be programmable to a person's need. They will improve the sex service. It's totally normal to see a new way of using robots and others sex toys to have pleasure… The bar is the place to meet people, to extend your network and the way to start the morning. What could be better than meet your friends around a cafe and to enjoy a nice blowjob from a sex robot?
"Everyone is drinking coffee daily. And nothing is better to start a working day than engaging in sexual action, US research has found. People like to chat before they make love. It makes sense the robots will speak and tease men's desire."
Brothels are banned in the UK. The 1956 Sexual Offences Act prohibits running a brothel and it's against the law to loiter or solicit sex on the street. Under the Sexual Offences Act 2003, it is an offence to cause or incite prostitution or control it for personal gain. Soliciting sex in a public place, running a collective or a brothel, and pimping remain illegal across the UK. It is unclear if these laws apply to robots. Charvet told The Huffington Post:
"Brothels with human workers in London are not legal. Robots were not a choice. And it's not ridiculous to think about this idea right now. You could not imagine how many people are ready to give sex robots a try in 2016. We asked thousands of potential customers and they were very curious and eager. There is an opportunity in being the first to provide that service."
SEX ROBOT Fellatio cafe in London! https://t.co/DPTlLsqEdJ #escort #escorts #uk #london #manchester #adultwork #sex pic.twitter.com/p2uyDqc0ED

— Bradley Charvet (@CharvetBradley) September 16, 2016
London's first fellatio café is set to open after Charvet launches Europe's first fellatio café in Geneva, Switzerland, later this year. Charvet, who runs the Swiss escort service Facegirl, told Swiss newspaper Le Matin his Geneva-based venture would allow customers to order both a cup of coffee and a prostitute using an iPad for an upfront fee of 60 Swiss francs (£42). The whole experience, which would last not more than five or ten minutes, will be levied an additional five-franc surplus charge (£3.5).
Prostitution is legal in Switzerland but the sex workers are required to have permits to operate. Additionally, businesses must register as massage parlors if they employ two or more prostitutes to serve their customers. However, Charvet's project still struggles to get the required approval by the authorities.
A spokeswoman from Geneva's department of security and economy told Le Matin "paid-for sexual services are banned in public establishments under the law on catering and the sale of drinks." If he gets the green light, Charvet plans to employ sex workers to give customers oral sex as they have a drink. If he is denied approval to open his fellatio café, Charvet plans to buy six to eight high-tech robots to give oral sex to Geneva customers.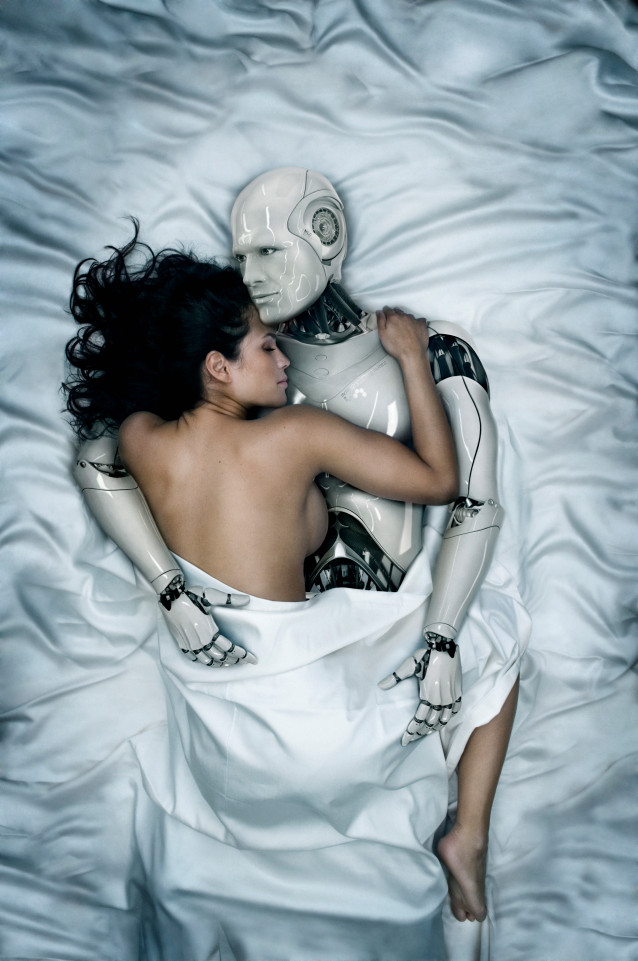 ---
This article (Robots Set to Perform Oral Sex at London's First 'Fellatio Café') is free and open source. You have permission to republish this article under a Creative Commons license with attribution to the author and AnonHQ.com.
---
Supporting Anonymous' Independent & Investigative News is important to us. Please, follow us on Twitter: Follow @AnonymousNewsHQ