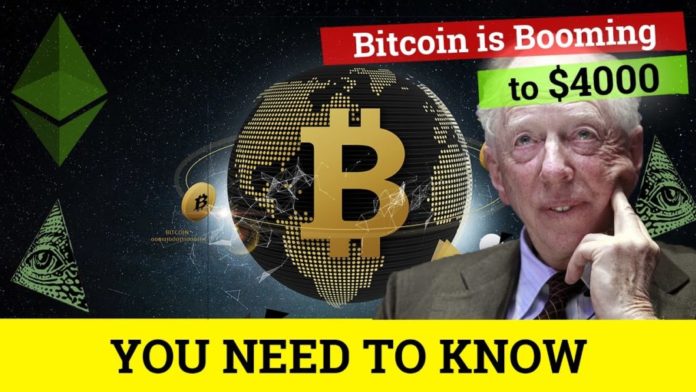 Filing at the United States Securities and Exchange Commission (SEC) has revealed that Rothschild Investment Corporation has diversified into cryptocurrencies and purchased Bitcoin via the GBTC (Bitcoin Investment Trust) investment vehicle. The Rothschild family now owns $210,000 worth of GBTC.
According to analysts, this move by Rothschild to diversify into cryptocurrency should not come as a surprise given the widespread and increasing support of Bitcoin among institutional investors and hedge funds.
BREAKING: Rothschild Buy $BTC Bitcoin via $GBTC Bitcoin Investment Trust 539 SH https://t.co/2jm71uscCF /// https://t.co/gJ4z93rKld

— Brian Cohen (@inthepixels) July 22, 2017
Rothschild bought #bitcoin today via Bitcoin Investment Trust (GBTC). Mainstream adoption is happening. Institutional investors are buying. pic.twitter.com/DZ4AOQ06QM

— Joseph Young (@iamjosephyoung) July 22, 2017
The cryptocurrency market, especially Bitcon, is growing stronger each passing day. In June, Bitcoin reached a high of $3,018. But recently, it dropped below $2,000 before rebounding to over $2,300 in the middle of July. Currently, Bitcoin price index stands at $2,384.
2 years ago, #Bitcoin was at $230. It was "expensive"
Today it's $2830 (1230% gain).
Let that sink in. Still think it's too expensive?#HODL pic.twitter.com/ODBVvTiOJc

— Squeeze Nakamoto (@cryptoSqueeze) July 23, 2017
Fundstrat's Tom Lee has dubbed the currency "the new gold," claiming that a value of $55,000 is possible by 2022 in the most bullish scenario.
If you buy #bitcoin today. You are still an early adopter.

— Dennis [UASF] (@Xentagz) July 22, 2017
🔴 #Bitcoin : New Strong Momentum, Why?👇#trading #blockchain #BIP91 #fintech #defstar5 #makeyourownlane #Mpgviphttps://t.co/96hA21PEe6 pic.twitter.com/VTTl0Bo6f0

— Fintech Trading Tech (@BourseetTrading) July 22, 2017
Recently, John McAfee, founder of the antivirus software company which bears his name, vowed to eat his penis on national television if Bitcoin value does not rise above $500k by 2020. This means McAfee must pray for an increase of 22,636 percent in Bitcoin in the next three years in order to save his manhood.
if not, I will eat my dick on national television.

— John McAfee (@officialmcafee) July 17, 2017
If you want to support our work, you can donate us Bitcoins or Altcoins here: Donate