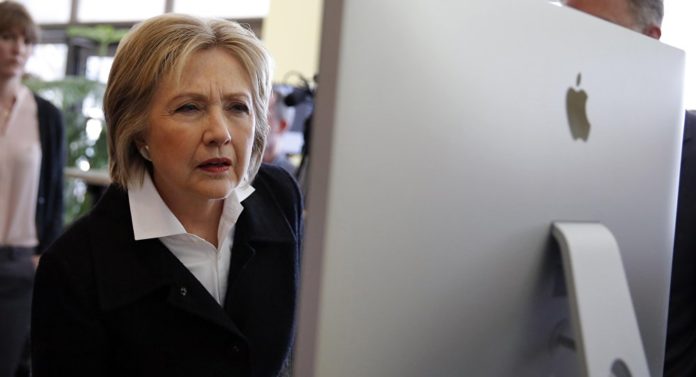 We're all a little tired of the Obama-says-she-says debate about who rigged the elections. The accusations haven't stopped with Assange thrown into the mix, along with headliners' Trump, Putin and the corporate mainstream media [insert any MSM title here].
But where is the evidence to prove this endless battle of words? Has anyone seen a list? Where is the first-hand witness testimony backing up these dangerous claims and American finger-pointing?
We already have a statement from Julian Assange clearly noting that the hacks did not come from a Russian source. And what makes this substantial is that Assange has moved away from never divulging any information about his sources to hinting at who it isn't.
But what of the actual evidence backing up the Obama administration's bold move to purge the nation of 35 Russian diplomats? Something that Putin refused to play tit-for-tat with.
Obama used his executive order discretion to oust alleged Russian operatives and to close two Russian compounds to 'punish' Russia. We're witness to multiple news sources saying how bad Russia is – but again, where is the proof rather than opinion?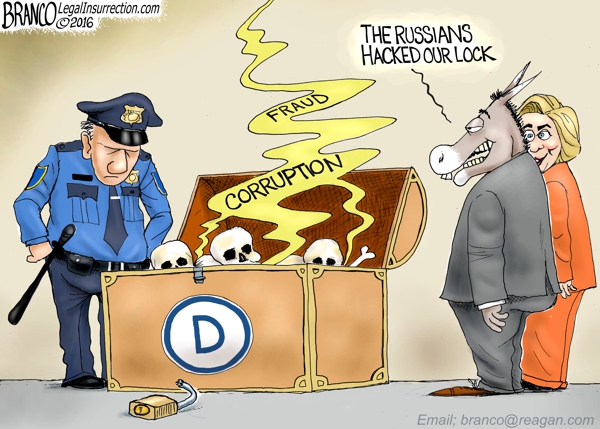 In the midst of the 'fake news' agenda constructed by corporate hypocrisy, is it not imperative to display some of the intelligence supporting the Russians-did-this theory?
The Red Scare tactic has been used twice before, first in 1919 and then in 1947-57 during the Truman/McCarthy era; turning a fear of the Communist Russians into a national obsession. But this Third Red Scare sets a new precedent in an already unstable international theatre. This time we know better – history has taught us what a Cold War can bring.
Is this really a serious case of denial regarding the new President-elect, Donald Trump? Even I was flabbergasted when the win was announced, but not once did I think the Russians were to blame; more like the people were fed up with the Democrats. It happens. Government parties change. The Democrats were in for an eight-year run; it was simply time to reinvent the wheel – again…
TIME ran with a story on Dec. 13 breaking down what we know, that several private cybersecurity firms analysed and tracked hackers down on behalf of Washington, acting in concert with the FBI, NSA and other agencies. Reportedly, TIME says, CrowdStrike posted mid-June 2016 that "two separate Russian intelligence-affiliated adversaries [were] present in the DNC network in May 2016."
However, reading the actual CrowdStrike post, the evidence is still sketchy. They mention Guccifer 2.0 as the one claiming credit for the DNC breach with documents on his blog post that have "originated from the DNC" yet this evidence "does nothing to lessen …Russian government's involvement."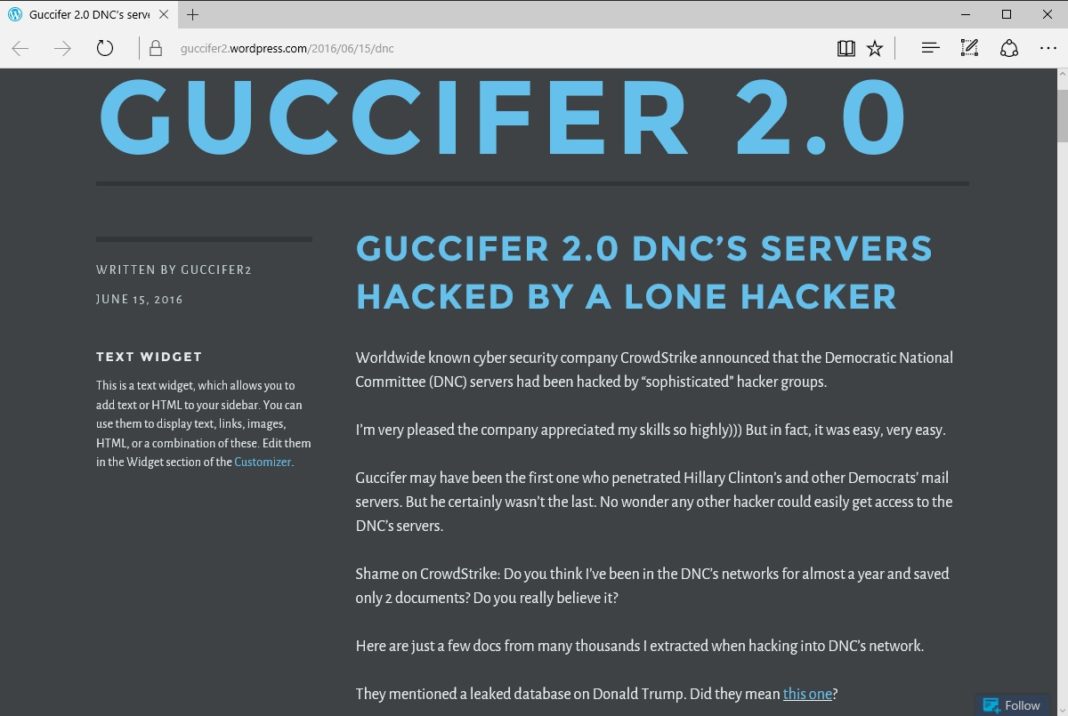 They go on to name COZY BEAR and FANCY BEAR as the two "adversaries" (whom they consider to be the best hackers/terrorists worldwide) that happen to also be linked (they "believe" – no evidence) to the Russian government's intelligence services.
They also use emotive and lead phrases such as "indicate affiliation" to the Russian government and "mirrors [Russian] strategic interests." Again, no hard evidence.
It's all very well to say these two hackers are Russian and responsible for the DNC hacks, but CrowdStrike and TIME both acknowledge that the hacks only demonstrate similarities to the methods employed by the said BEARs. It's also unknown – according to them – that the hackers worked for the Russian government for certain. They are all running on assumptions.
The bulk of what we're reading today, blaming the Russians, is based around what CrowdStrike has suggested. Even the FBI has come out this week saying it had to largely depend on CrowdStrike's analysis because the DNC wouldn't give the agency access to the hacked DNC servers.
LATEST: FBI says they asked DNC for servers, and DNC refused, "inhibited" the investigation. pic.twitter.com/AfkAPlJsYZ

— Ali Watkins (@AliWatkins) January 5, 2017
It's glaringly obvious that no single media outlet knows the truth and that no solid evidence has yet to be released, nonetheless, the Obama administration has the world dangling on a precipice based on assumptions.
TIME promises us that there will be a "declassified review" coming to us this month, before Trump is sworn in. Hopefully by then U.S. intelligence officials can truly conclude with "high confidence" that this matter needs to be finally laid to rest.
---
This article (Russia Hacked DNC, Swayed Elections: But Where is the Evidence?) is a free and open source. You have permission to republish this article under a Creative Commons license with attribution to the author AnonWatcher and AnonHQ.com.
---
Supporting Anonymous' Independent & Investigative News is important to us. Please, follow us on Twitter: Follow @AnonymousNewsHQ