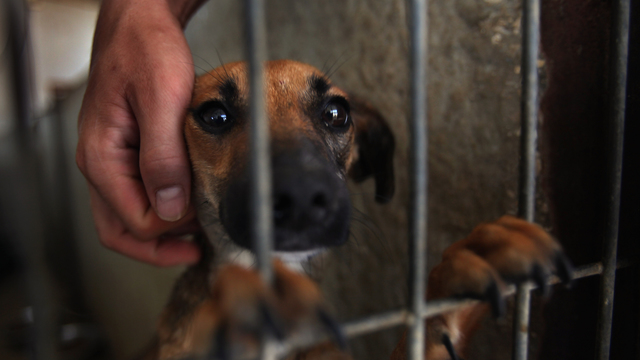 By Amanda Froelich at trueactivist.com
In an effort to crack down on puppy mills, San Francisco ruled that only rescue cats and dogs older than 8 weeks are allowed to be sold in pet stores.
Following in the footsteps of New Jersey and Arizona, the entire city of San Francisco has banned the sale of non-rescue dogs and cats at local pet stores. The initiative aims to crack down on "puppy mills" and ensure that some of the millions of animals that live in shelters across the nation find forever homes.
The San Francisco Examiner reports that on Tuesday, the San Francisco Boards of Supervisors unanimously voted to amend the city's health code. Proposed by Supervisor Katy Tang from District 4, the new rules only allow the sale of animals sourced from animal rescue shelters or groups at pet stores. Additionally, any animal younger than 8 weeks old is banned from being sold at a commercial pet store.
Tang and representatives from the Humane Society of the U.S. wrote in an editorial:
"This ordinance will serve as a deterrent, preventing a business from moving into San Francisco and selling animals from irresponsible mass-producing breeders that churn out puppies and kittens as if they were on an assembly line."
Puppy mills are notorious for breeding animals for the sole purpose of profit and in the process mistreating canines. The new rule will not affect licensed breeders but is meant to preemptively halt the "the inhumane and deceptive practices of large-scale breeding operations that supply animals to pet stores and directly to consumers online," according to Tang. At a board meeting, she stated:
"We really do believe that it will send a great message not just in San Francisco but across California, nationwide and hopefully worldwide."
The positive news was announced by the animal rights activist on Facebook:
She also raised awareness about the fact that the U.S. Department of Agriculture recently removed all animal welfare records from its website, particularly concerning cruelty cases regarding puppy mills. On this travesty, Tang commented:
"I was shocked to find out that recently the USDA removed information documenting cruelty cases, including information about these puppy and kitten mills, from their website. We implore the U.S. Department of Agriculture to make this information available publicly once again."
What are your thoughts? Please comment below and share this positive news!
---
This article (San Francisco Bans The Sale Of Non-Rescue Cats And Dogs In Pet Stores) is free and open source. You have permission to republish this article under a Creative Commons license with attribution to the author and TrueActivist.com