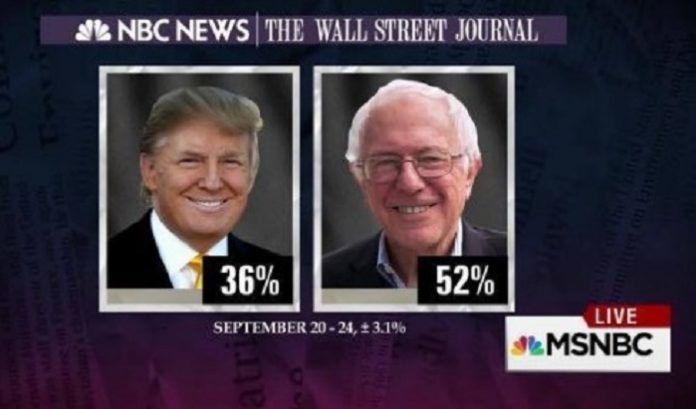 "It doesn't look like they're draining the swamp, it looks like they're pouring the swamp into the transition"
President-elect Donald Trump campaigned on a promise to "drain the swamp," that is, to push corporate lobbyists and Wall Street executives out of Washington, D.C. and install advocates for the working- and middle-classes in their stead.
"If nothing changes, they'll be pouring the swamp into the Oval Office as well."
—Sen. Sheldon Whitehouse (D-R.I.)Yet corporate lobbyists, industry leaders, and Wall Street executives are now leading the Trump transition team, a pivot that prompted fierce condemnation Tuesday from Sens. Elizabeth Warren (D.-Mass.), Bernie Sanders (I-Vt.), and Sheldon Whitehouse (D-R.I.).
In a statement, Warren excoriated Trump's choices:
Based on public reports, your transition team and your potential cabinet include over twenty Wall Street elites, industry insiders, and lobbyists making decisions that could have huge implications for their clients or employers.  They include, among many others, a former Goldman Sachs executive who is rumored to be a Treasury Secretary pick; a paid consultant for Verizon who is making key decisions on your administration's Federal Communication Commission; a 'top lobbyist' whose firm lobbied on behalf of issues related to the Trans-Pacific Partnership who is shaping your Labor Department; and a climate-change-denying, oil industry-paid think tank fellow who is leading your environmental team's transition.
The Massachusetts senator's letter (pdf) to Trump delved into the corporate backgrounds of his transition team, which also includes a lobbyist for the privatization of Social Security leading the Social Security Administration transition, and a climate change denier funded by ExxonMobil in charge of the EPA transition, Warren observed.
"The decisions you make with your transition team will shape the next four years of this nation," wrote Warren.
Sanders made similar observations:
Mr. Trump promised to #DrainTheSwamp, not fill it up. Now do it. pic.twitter.com/gXfcrlp5hC

— Bernie Sanders (@SenSanders) November 15, 2016
"Mr. Trump described himself as a populist taking on the establishment, someone who would 'drain the swamp,'" Sanders told reporters during a press call, the Washington Post reports. "Unfortunately what we're beginning to see is what I feared, which is a lot of what Mr. Trump said to get votes is not what he intends to do as president of the United States."
"It doesn't look like they're draining the swamp, it looks like they're pouring the swamp into the transition," Whitehouse added to the Post during the same call. "If nothing changes, they'll be pouring the swamp into the Oval Office as well."
Late Tuesday, reports emerged that Vice President-elect Mike Pence had decided to nix all lobbyist appointments to the transition team, ABC News noted, citing anonymous sources within Trump's operation.
But chaos continues within the transition team, as Common Dreams reported, and removing the lobbyists wouldn't go far enough, Trump's critics say.
"Sanders and Whitehouse said Trump should implement changes to lobbying laws that Trump proposed on the campaign trail," writes the Washington Post, which included "a five-year ban on members of Congress and executive branch officials who want to become lobbyists after leaving government, and a lifetime ban on senior executive branch officials from lobbying for foreign governments."
Warren also called on Trump to fulfill his campaign promises regarding lobbyists and corporate insiders, warning the president-elect: "Let me be clear. Should you refuse, I will oppose you, every step of the way, for the next four years. I will champion the millions of Americans you will fail to protect. I will track your every move, and I will remind Americans, every day, of the actions you take that fail them."
"And I will not be the only one watching," Warren added. "The millions of Americans who voted for you—and the millions who didn't—will all be watching you."
In addition to these critiques, Sanders will give "a major speech on Wednesday night about the future of our country under the presidency of Donald Trump," according to the Sanders-backed progressive group Our Revolution.
"At this moment, we need to come together and forge a path ahead," Our Revolution wrote in an email to supporters. "We need to do all we can to protect the most vulnerable people in our country from Donald Trump's administration. Please make sure to watch Bernie's speech tonight to find out how best to continue our political revolution."
This work is licensed under a Creative Commons Attribution-Share Alike 3.0 License