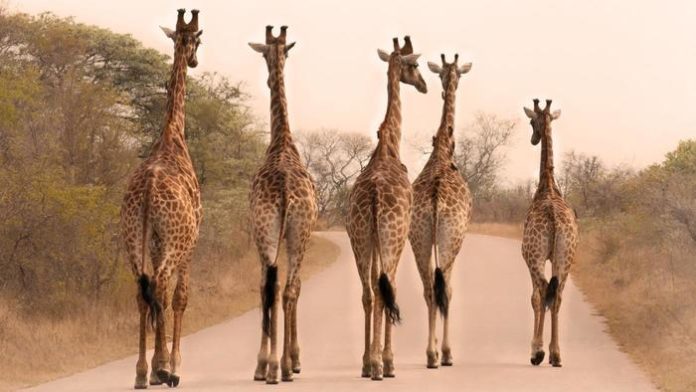 Poaching and trophy hunting of some of the world's most incredible species has been a widely discussed topic over the last few decades. In these stories, conservationists often highlight the plummeting populations of elephants, rhinos and lions. However, unbeknownst to many, another of the world's most iconic species is also being pushed to extinction by human activity: the giraffe.
In the last 30 years, populations of the world's tallest animal declined by as much as 40 percent, according to the latest International Union for Conservation of Nature (IUCN) 'Red List'. As a result, the species has been relisted from 'Least Concern' to 'Vulnerable'.
"Whilst giraffes are commonly seen on safari, in the media and in zoos, people — including conservationists — are unaware that these majestic animals are undergoing a silent extinction," IUCN co-Chairman Julian Fennessy said in the report.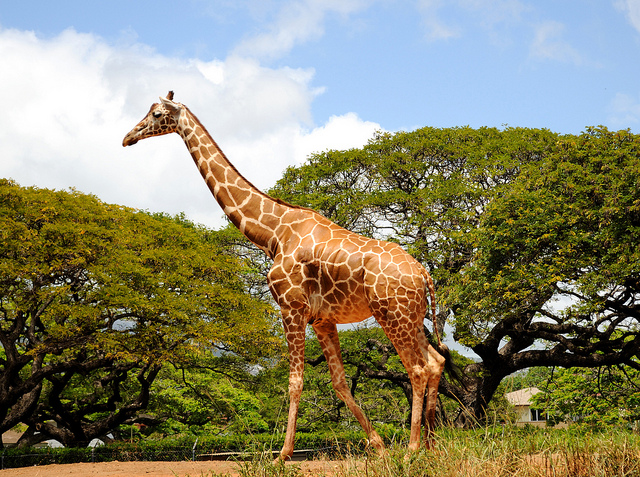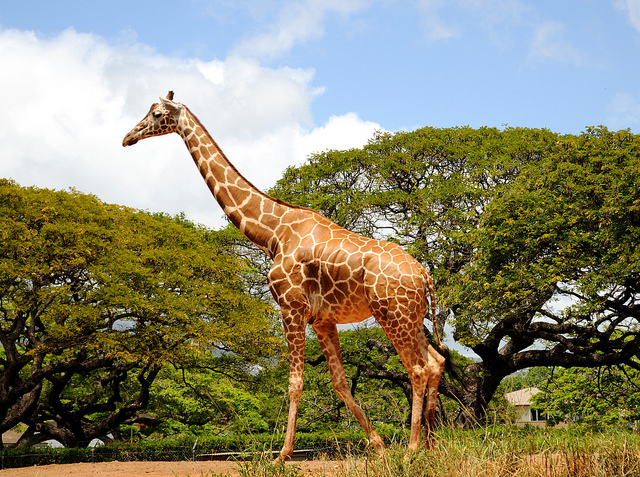 The analysis of the giraffe – or Giraffa Camelopardalis – population revealed that the species has plummeted from 163,000 in 1985 to just over 97,000 last year, according to the report. The steep population decline has been attributed to "habitat loss, civil unrest and illegal hunting."
"Giraffes are affected by habitat loss and conflict, but are also found in commercial trade with hair, skins, tails and other body parts being exported from Africa to markets in America, Europe, and elsewhere," Adam M. Roberts, CEO of Born Free USA, told The Dodo. "The key with giraffes, like so many other species, is to make sure no American citizen buys any products including tourist souvenirs that are made from giraffe parts."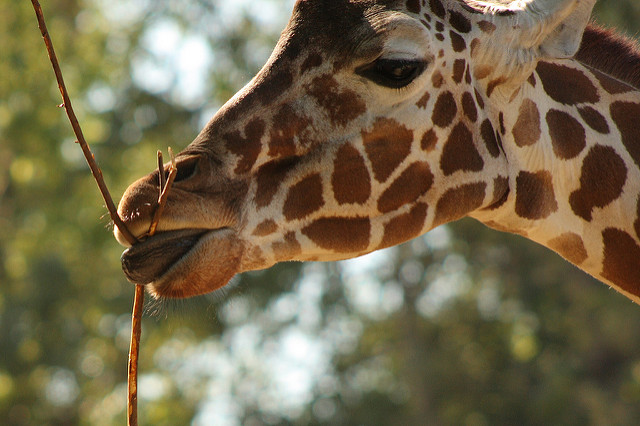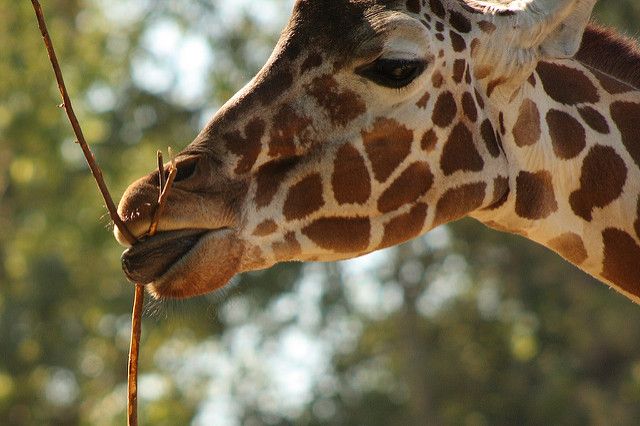 The news of the giraffe's plight comes after a major analysis found that the world is on track to lose as much as two-thirds of its wild animals by 2020. Today, the red list assesses more than 85,000 species, of which more than 24,000 are at risk of extinction.
"This red list update shows that the scale of the global extinction crisis may be even greater than we thought," she said. "Governments gathered at the UN biodiversity summit [at which the update will be presented on Thursday] have the immense responsibility to step up their efforts to protect our planet's biodiversity – not just for its own sake but for human imperatives such as food security and sustainable development."
Fortunately, the updated ICUN Red List also revealed some more hopeful news. Madagascan freshwater fish, for example, have been rediscovered, after experts believed the species to be lost since the 1960s.
Meanwhile, conservationists are working to protect the future of the giraffe by tackling poaching and protecting the natural habitat of these gentle giants. The Giraffe Conservation Foundation (GCF), for example, is a Namibia-based organization that has focused its efforts on establishing new habitats for giraffes to help stabilize the population.
"We are increasing our reach, working with partners throughout Africa to enhance giraffe conservation on the ground, while at the same time collaborating with partners internationally to rally support and awareness for giraffe," Steph Fennessy, director of GCF, said. "[This] will ultimately help to save them in the wild in Africa."
https://www.youtube.com/watch?v=fkD6KR6aoYc
The giraffes have become extinct in seven countries. In addition to being killed for their meat, their natural habitat is being destroyed. An example of this can be seen in the BBC documentary, Giraffes: Africa's Gentle Giants, narrated by Sir David Attenborough. In the documentary, the team followed a conservation team as they relocated a group of 20 animals across the Nile in Uganda. The giraffes' natural habitat was located above ground containing over 75 percent of Uganda's discovered oil.
It is hoped that the latest red list will increase awareness of the issue and spark initiatives aimed at securing the future of one of the world's most iconic species.
"I am absolutely amazed that no one has a clue," said Dr Fennessey, Executive director of Giraffe Conservation Foundation. "This silent extinction. Some populations less than 400 populations. That is more endangered than any gorilla, or almost any large mammal in the world.
Image: Flickr user flowcomm (CC BY 2.0)
---
This article (Silent Extinction: Giraffes at Risk of Extinction Following Devastating Decline) is free and open source. You have permission to republish this article under a Creative Commons license with attribution to the author and AnonHQ.com.
---
Supporting Anonymous' Independent & Investigative News is important to us. Please, follow us on Twitter: Follow @AnonymousNewsHQ