By Amanda Froelich at trueactivist.com
According to China's Ministry of Environmental Protection, the air around the Smog Free Tower is 55% cleaner than it was before the vacuum was installed.
Earlier this year, Studio Roosegaarde installed a smog-sucking vacuum tower in Beijing, a Chinese city renowned for its air pollution. The tower is part of Dutch artist Daan Roosegaarde's 'Smog Free Project' and debuted at a park in the Chinese city.
The two-story Smog Free Tower was created to raise awareness about the disastrous effects of air pollution, as well as to actually purify the air that citizens breathe. The Huffington Post reports that Roosegaarde was inspired to create the tower which is capable of cleaning almost 40,000 cubic yards of air each hour after taking a trip to Beijing three years ago. During his vacation, he noticed that children had to stay indoors because the air quality outside was so poor. According to Studio Roosegaarde, over 80% of people dwelling in urban places are "exposed to air-quality levels that exceed World Health Organization limits." It's for this reason that the Smog Free Tower exists.
The Smog Free Tower works to combat air pollution by sucking 75% of PM10 and PM2.5 particles from the air. It runs on a small amount of electricity and is powered by wind energy. At the time of the Smog Free Project's launching in June, Roosegaarde commented:
"I believe we should do more, not less, and make modern cities liveable again. Smog Free Project is the beginning of a journey to create solutions together towards smarter and brighter cities."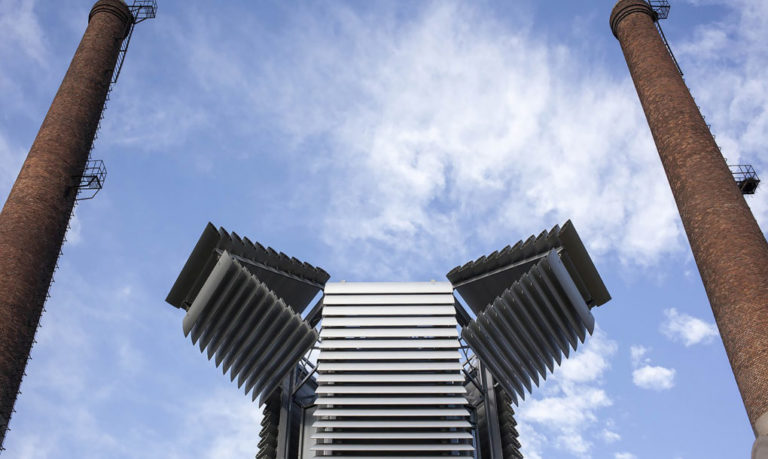 Those who were – and remain to be – enamored by the project will be pleased to know that it's actually working. Recently, China's Ministry of Environmental Protection announced that the air around the tower is 55% cleaner than it was without the vacuum's presence. Studio Roosegaarde, as well, confirmed that the tower has snatched billions of PM2.5 fine particles out of the air. Its website states that in the past 41 days, 30 million m3 of air has been scrubbed clean, thanks to the Smog Free Tower. That's equal to the volume of 10 Beijing National Stadiums, relays Inhabitat. Considering more people die from air pollution than AIDs and malaria combined, this is extremely positive news.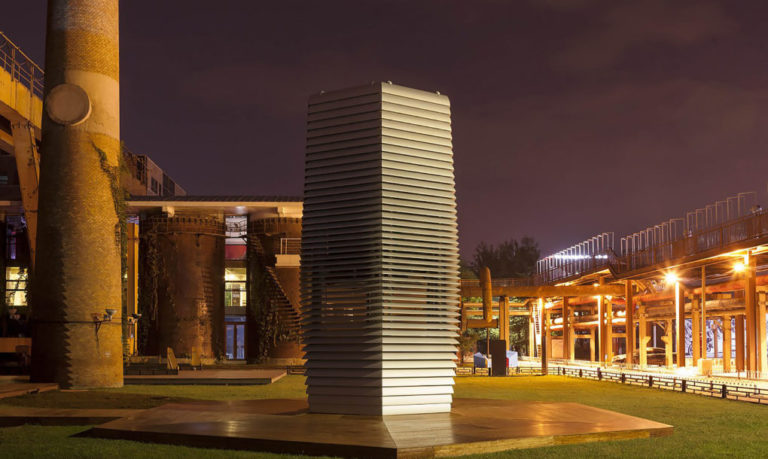 As was reported earlier this year, the captured pollution is turned into jewelry. Studio Roosegaarde states that 300 special Smog Free Rings will be made from particles sucked up by the tower during its stint in Beijing.
It is worth noting that debate exists over how accurate the Ministry of Environmental Protection's analysis is. According to the World Health Organization, the tower is very limited in scope. Additionally, some have suggested that the tower be renamed the "Haze Warning Tower," as it does a better job of warning about air pollution rather than capturing it.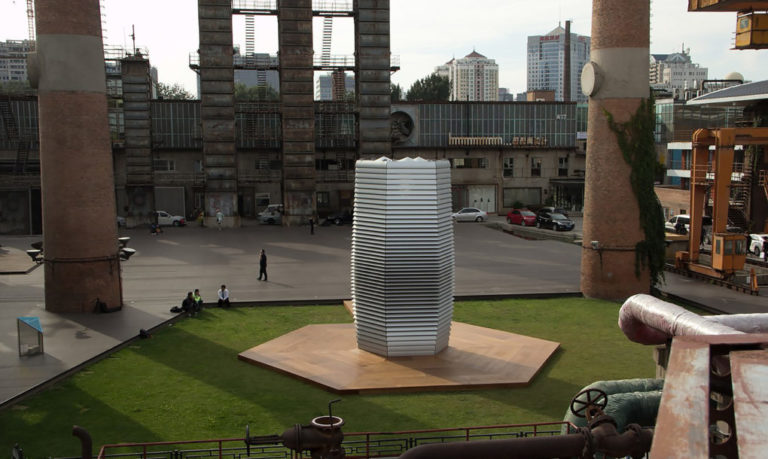 Regardless, awareness about the conundrum of air pollution and tactics to clean the atmosphere are needed. Fortunately, Studio Roosegaarde has already begun to find solutions and, to an extent, its tower is already working. Please share this news and comment your thoughts below!
---
This article ('Smog Vacuum' In China That Turns Pollution Into Jewelry Is Actually Working!) is free and open source. You have permission to republish this article under a Creative Commons license with attribution to the author and TrueActivist.com