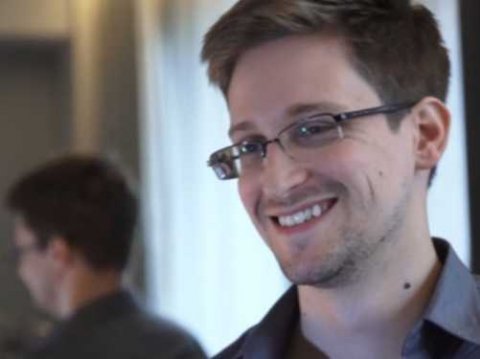 Intelligence contractor, Edward Snowden (or I should say: a Hero) is seeking asylum in Brazil. For the U.S. Snowden is a cyber criminal who leaked sensitive information. But the reality is Snowden saved our freedom, and opposed surveillance.
His temporary asylum is Russia is going to end in August, 2015. While Snowden says that he has applied for asylum in Brazil, the foreign minister of Brazil has said that he has received no formal asylum request. Snowden told Brazil's Globo Tv:
"I would love to go and live in Brazil."
He also made it clear in an interview that he will not give classified documents in exchange of a safe home. He said that asylum is given for humanitarian purposes. But, he also said that he has more documents to release, related to the U.S. spying on many countries including Britain and Brazil. Last year when he revealed some documents that made it clear that the U.S. is spying on Brazil, President Dilma Rousseff cancelled his visit to Washington, United States.
Edward wants to return home and live his life. But Obama and authorities have made it clear that there is no restriction on Snowden returning to the U.S. but he will have to face trials for the information that he has leaked.
NOTE:- Anonymous took birth so that we can make this world a better place. The U.S. is one of the best countries in the world. Anonymous is one of those IDEAS that will support a person for his good and go against him for his bad. Obama did some good deeds (Began Drawdown of War in Afghanistan,  Turned Around U.S. Auto Industry, etc) but at the same time he along with CIA and FBI started spying not only other governments but also normal public which is clear violation of piracy. We have changed the meaning of "protest".
Author: Alpha X