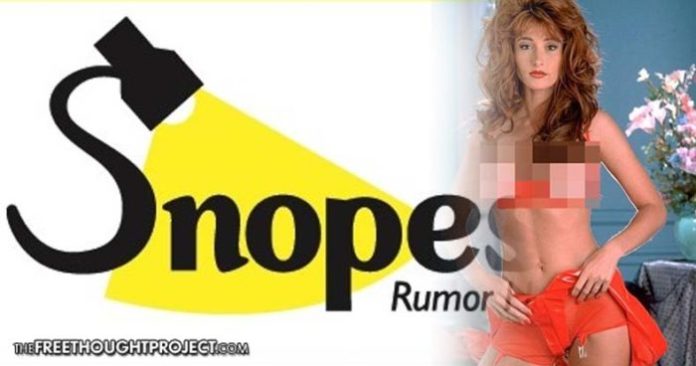 Snopes.com claims to be a reference online tool covering urban legends, internet rumors, and which also fact-checks alternative news on the internet. In fact, Snopes describes alternative news networks on the internet as questionable.
It considers all news items that appear on the mainstream media as the only truth. Despite the numerous erroneous and propaganda news items disseminated by the mainstream media, CNN, BBC, Fox News among others, Snopes has never 'fact-checked' them. Snopes' attention has always leaned toward alternative outlets.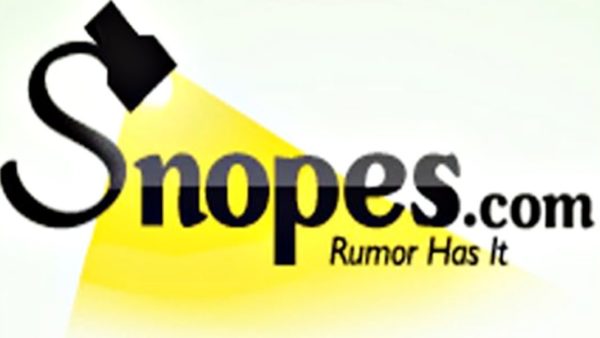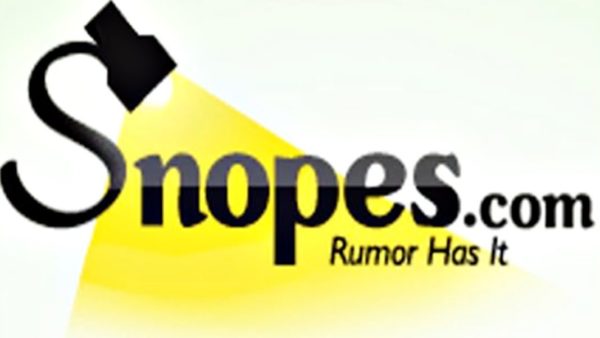 In an attempt to suppress and discredit dissenting views expressed by alternative news outlets on the internet, Facebook plans to hire Snopes as one of its so-called arbiters to authenticate news items shared by alternative outlets on the social media giant. The others include ABC News, the Associated Press and Politifact.com.
However, the latest information emerging from the rank and file of Snopes would make you question the professional capabilities of the Snopes.com organization.
Snopes was founded by a former couple named David and Barbara Mikkelson. The marriage ended however, and David is currently remarried to former porn actress and escort Elyssa Young, known in her porn days as Erin O'Bryn. Young now works as a staff member for Snopes.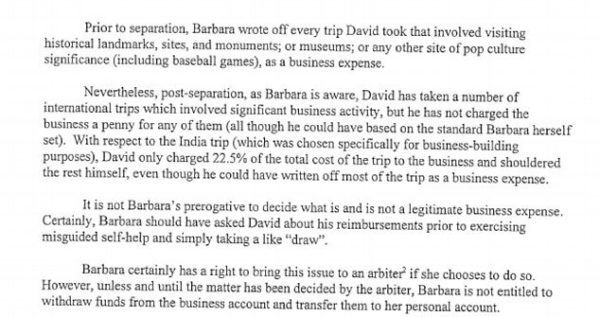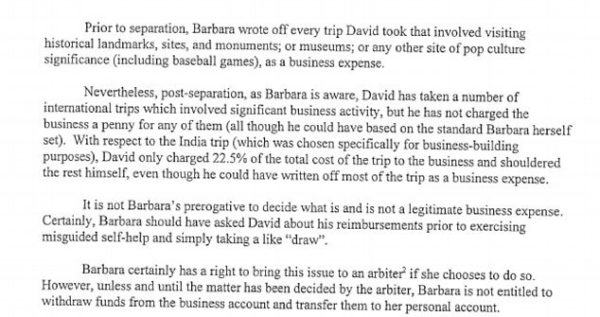 David's former wife, Barbara, a co-founder of Snopes, has dragged David to court, alleging that he is fraudulently depleting the funds of Snopes by taking expensive vacations with prostitutes.
Barbara said in court documents that David has been "raiding" Snopes' bank account "for his personal use and attorney fees" and embezzled "$98,000 from our company over the course of four years, which were monies he expended upon himself and the prostitutes he hired …"
According to Barbara, David also takes expensive vacations with his wife and other prostitutes, charging all expenses from Snopes' account. She revealed they spent the vacations in India and Argentina, spending up to $10,000 on each trip.
David admitted in court that he undertook those trips, but said it was for business purposes.  He said he went to India to familiarize himself with the country in order to set up a fact-checking site there, and that the $10,000 only financed 22.5 percent of the total cost of the excursion.
Barbara has demanded the court prohibits David from using the company's debit cards "right away," worried that David will drain Snopes' entire account.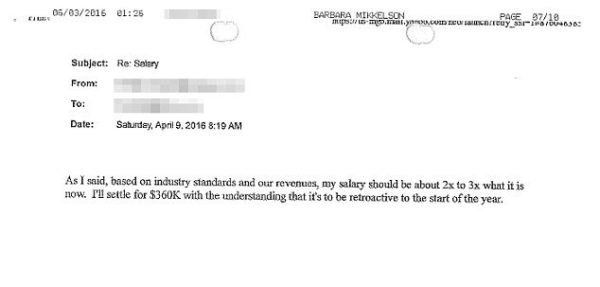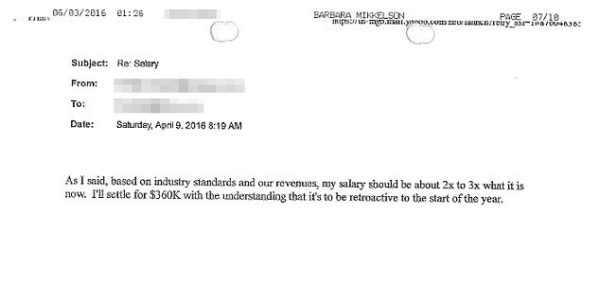 Barbara also told the court that David wanted his salary raised from $240,000 to $360,000. She disclosed that in an email David wrote to her, he argued the new payment he is demanding would still put him below the "industry standards" and that he should be paid up to $720,000 a year.
Barbara described her ex husband's request as ridiculous, saying the request is "not even in the galaxy of reasonable."
Apart from the financial battle driven by greed that is threatening to tear Snopes apart, the professional competence of the organization is also now in serious doubt. According to Barbara, some Snopes' employees seem not to have the capabilities to work as fact-checkers.
It is said Barbara has pressed David to restructure Snopes by employing professional fact-checkers. Remember David's current wife, the porn star and escort?  Although married, Young still gives herself the description on social media as an escort.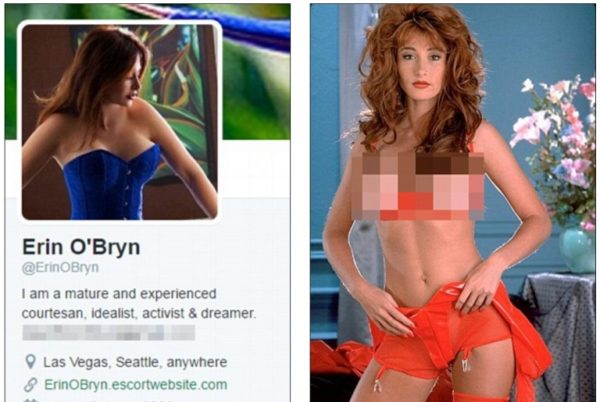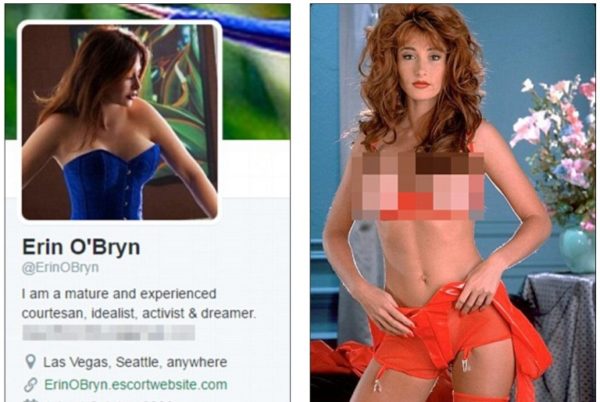 With no experience in journalism or fact-checking, Young is one of the administrators at Snopes. Her job specification is unclear, but it is said she wields much influence as to what can and cannot be done in the organization.
A particular concern — given Snopes will soon wield the almighty censorship hammer for Facebook — is her deeply political past. In 2004, Young was an unsuccessful candidate on the Libertarian ticket for U.S. Congress in Hawaii. She even became a public ridicule after misspelling her Republican competitor's name on her official campaign website.


Apart from the question mark on Young's professional competence, another Snopes employee, Kim LaCapria, boasts openly of being a dominatrix known as "Vice Vixen," revealing on her personal blog she "played scrabble [sic], smoked pot, and posted to Snopes. That's what I did on my day 'on' too."  LaCapria serves as a lead fact-checker of Snopes.
David admitted to the Daily Mail in an interview that Snopes has no "standardized procedure" or set of requirements for fact-checkers because the variety of the work "would be difficult to encompass in any single blanket set of standards."
"Accordingly, our editorial staff is drawn from diverse backgrounds; some of them have degrees and/or professional experience in journalism, and some of them don't," he said.
---
This article (Fake News 'Fact Checker' Snopes Accused of Fraud, Prostitution – Boss Admits No Fact Checking "Standardized Procedure") is a free and open source. You have permission to republish this article under a Creative Commons license with attribution to the author and AnonHQ.com.
---
Supporting Anonymous' Independent & Investigative News is important to us. Please, follow us on Twitter: Follow @AnonymousNewsHQ