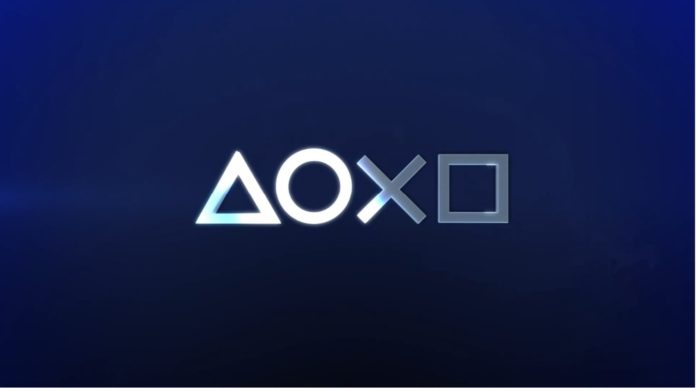 Somebody has had their PSN account hacked, their PS4 deactivated and their account utilized to fraudulently buy content worth upwards of $600, and Sony's customer support team does not appear to be in any mood to help him or get him that cash back.
A Reddit user, going by 'Kadjar,' claims that his account was hacked. The hacker then utilized his Visa or MasterCard to make purchases for more than six hundred dollars from the PlayStation Store. Upon discovering this, he reached out to Sony for assistance. As per Kadjar, Sony 'promised' to research the occurrence but said that, regardless of the outcome, if they were going to discount him anything, it would be no more than one hundred and fifty dollars – the most money one person can have in their PSN wallet at any given time.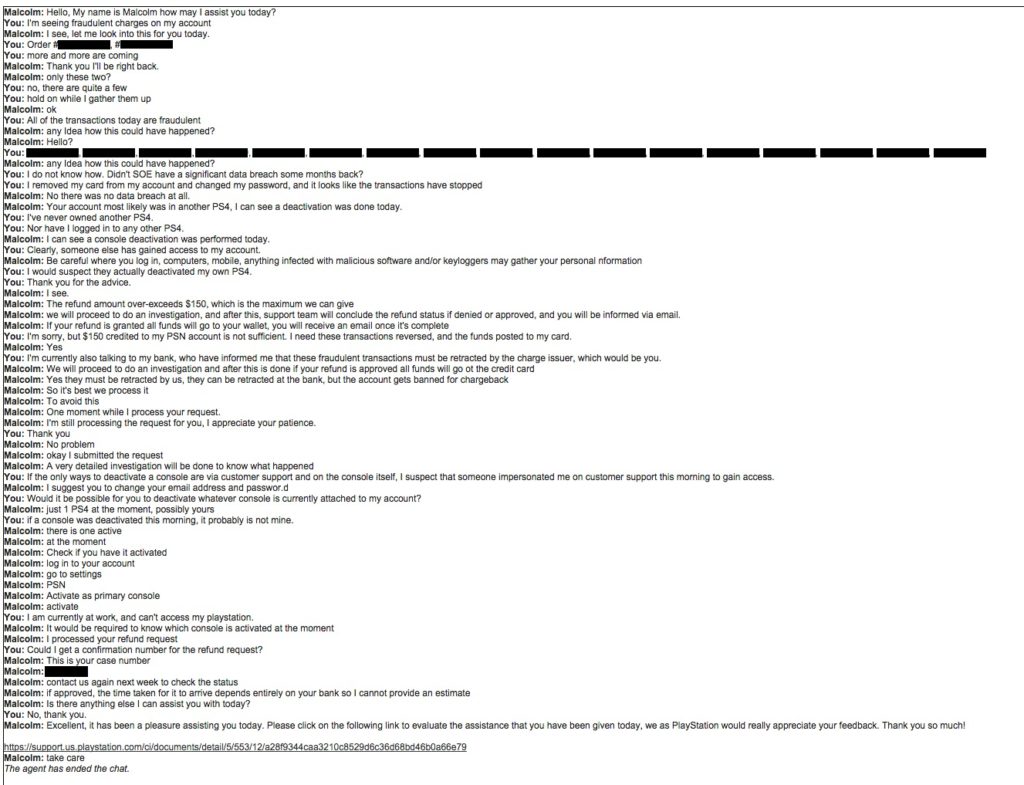 Image Source: Google Image – Screenshot of chat transcript between Malcolm (aka Kadjar) and Sony.
Here is the summation of what transpired between Sony and Kadjar:
"I explained that this was a fraudulent purchase made by someone who had hacked into my account. I had never given my username or password to anyone. They did not budge on their position, though. Sony is holding my account hostage until I pay their ransom. I received a call from an Escalation Analyst at Sony today! He let me know that they had performed an investigation regarding my account, and concluded that my credentials had become compromised. The IP was traced to somewhere in Europe (he didn't specify). He let me know that Sony would make sure that my account was taken care of. He also assured me that the Sony HQ had been made aware of my situation, and that they'll be examining the details to see if there ought to be a change to their policies."
Also, Kadjar was told that if he somehow managed to address his credit card company and appeal a chargeback, he would have his PSN account banned, losing all his purchases, trophies, and so on… this is something Sony has been doing recently as indicated by a couple of reports on its forums.
To make matters worse, in light of the fact that the hackers deactivated Kadjar's PS4 and activated theirs, he will need to wait six months in order to reactivate his PSN account on his PS4. The reason being is Sony's rule which constrains the number of times you can deactivate your account from a console to once every 6 months.
Kadjar has received many messages from different users offering to provide him with the games he would lose in doing all of this. However, the most recent post from him focuses towards a Sony rep researching the matter.
We cannot confirm whether a hack did happen for sure, but this is a good time to remind everybody that Sony, unlike Steam and Xbox Live, does not offer a two-factor authentication system.
AnonHQ recommends: Protect your PC & mobile devices from hackers and governments & surf  and download anonymously 
Remove all ads by clicking here
Remove all ads by clicking here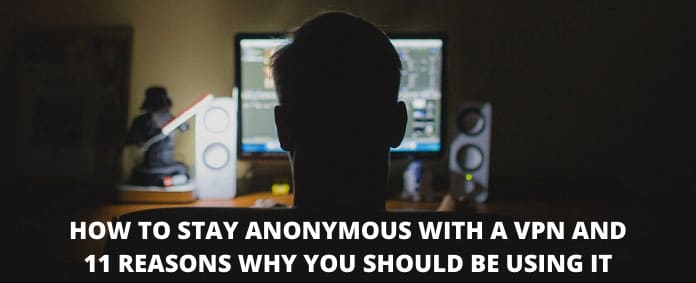 Get Your Anonymous T-Shirt / Sweatshirt / Hoodie / Tanktop, Smartphone or Tablet Cover or Mug In Our
Spreadshirt Shop
!
Click Here
Remove all ads by clicking here
Remove all ads by clicking here