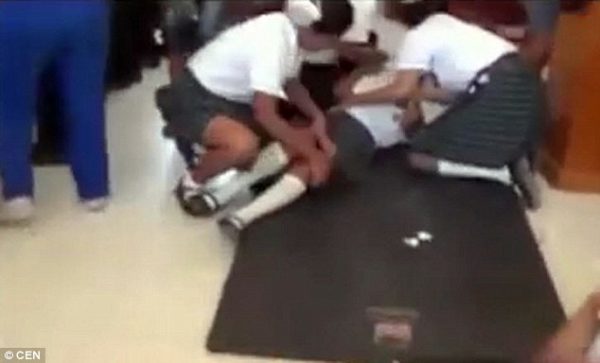 Local media in the South American country of Peru have reported that more than 80 students in the country have been hit with a strange plague, hospitalizing the majority of them. The incident is said to have happened at Elsa Perea Flores School, in the city of Tarapoto in San Martín Province, northern Peru.
In a video circulated online, it showed scores of the children convulsing, screaming and fainting. The children, mostly girls, described seeing visions of a man in black trying to kill them. The children are aged between 11 and 14. Some reportedly had strong muscular convulsions.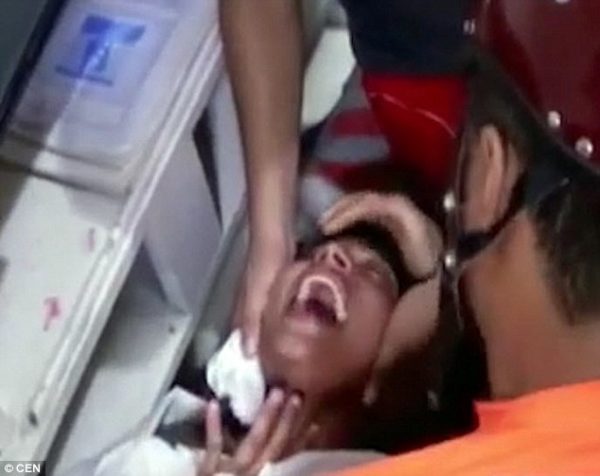 According to the account of the story, the strange plague was first reported in the school in April. By May, it has infected as many as 80 students who were rushed to the hospital for treatment.
Hospital sources said health officials were overwhelmed with the situation. Doctors said they had no scientific explanation to the strange 'sicknesses.' One senior doctor, Antony Choy told national channel Panamericana TV: "We don't understand how this has kept going on. We know it started on April 29 and now it is still happening. Now there are more than 80 pupils still affected."
A concerned mother whose daughter has experienced some of the symptoms, Elsa de Pizango said health officials cannot tell exactly what happened to her daughter. She was quoted as saying: "She fainted in school. They didn't say anything at the hospital. She just fainted. She keeps on spitting froth from her mouth."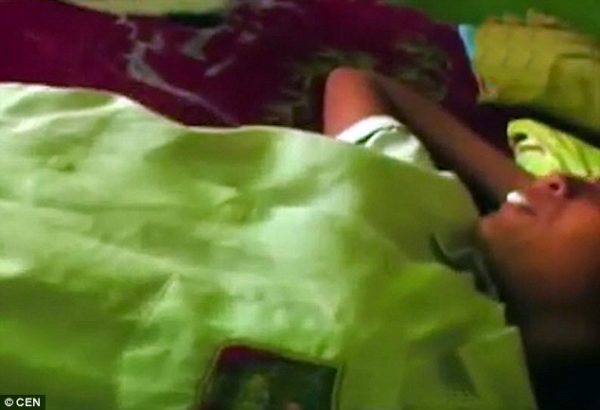 Describing her experience, one of the victims said she saw a man in black attire with a beard, who was trying to kill her. She described her experience as very disturbing. "It's disturbing for me to think about it. It's as if someone kept on chasing me from behind.  It was a tall man all dressed in black and with a big beard and it felt like he was trying to strangle me. My friends say I was screaming desperately, but I don't remember much," she said.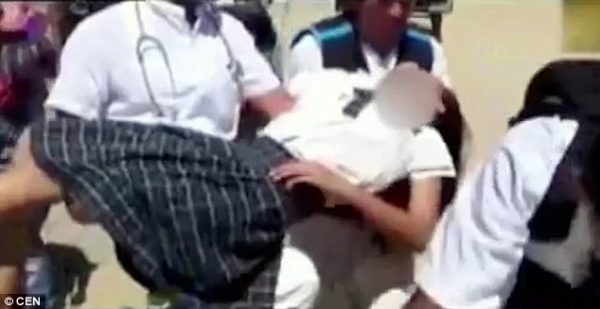 A schoolgirl, who was not affected, confirmed the account of her colleague. She said she had trouble breathing, and was desperately holding her neck as if someone was strangling her. Some of her friends also said she kept screaming: "Take it out."
As doctors could not figure what was really wrong with the children, the local population already theorized that what happened to the children was a case of mass demonic possession.
Many locals confirmed that the school was built on a graveyard of a brutal Mafia group. It is said the Mafia used to kill people indiscriminately in the area, in the past. They were, however, suppressed by the security forces of the country.
Local residents revealed that some of the children knew about the death of people in the area, and might have played games to invoke demons, such as using the Ouija board, also known as spirit or talking board. The Ouija board is marked with letters of the alphabets and numbers (from 0-9). Some use it with the belief that they will be able to communicate with souls of the dead. During World War 1, it is said the American Spiritualist, Pearl Curran, popularized the use of the Ouija board as a divining tool to help the Allied Powers win the war.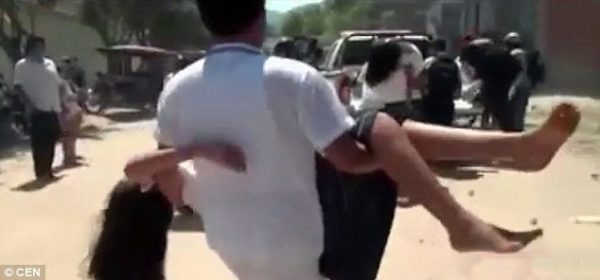 A renowned parapsychologist who investigates paranormal and psychic phenomena in Peru, Franklin Steiner, also confirmed that the Elsa Perea Flores School was indeed built on a graveyard. He was quoted by local me as saying "It is known that years ago there were many victims of terrorism here. When this school was built, some say bones and dead bodies were found."
On social media, the western audience commented on the incident, saying it could be some sort of unknown gas or chemical leak that has affected the children. But this assumption was challenged by others who think if that was the case; it could have affected all nearby students at the time. As at the time of writing this article, there was no scientific explanation to the incident.
---
You want to support Anonymous Independent & Investigative News? Please, follow us on Twitter: Follow @AnonymousNewsHQ
---
This article (Strange: 'Man in Black' Hospitalizes More Than 80 Students in Peru, Locals Say He is a Demon [Video]) is a free and open source. You have permission to republish this article under a Creative Commons license with attribution to the author and AnonHQ.com.