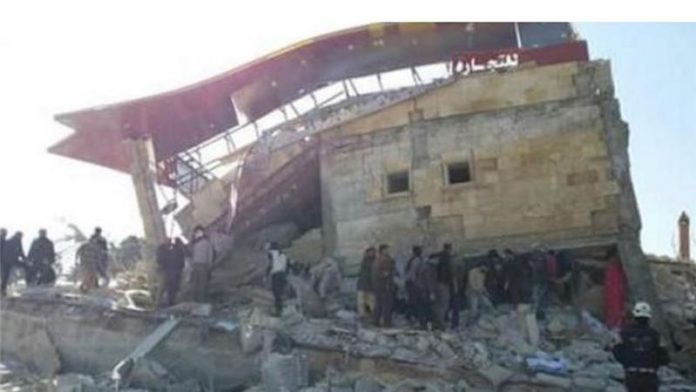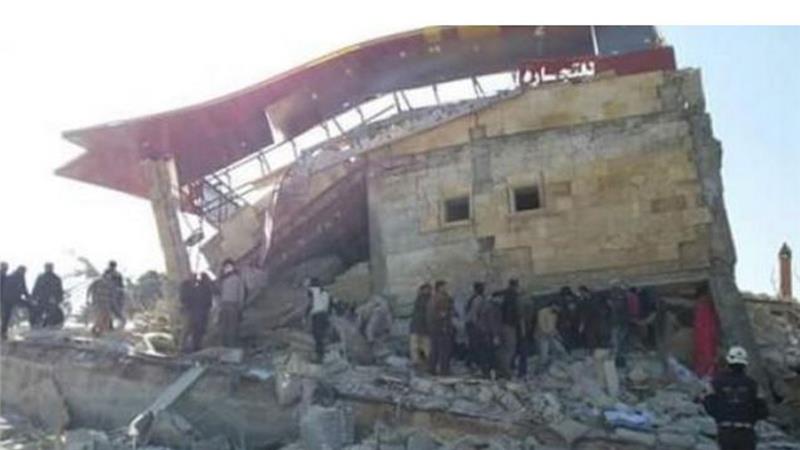 Doctors Without Borders has become the target of choice for foreign powers. In October 2015, the US was confirmed to have bombed one in Afghanistan, and Saudi Arabia struck one in Yemen (which it blamed on Doctors Without Borders). In January 2016, Saudi Arabia may have struck another one in Yemen.
The latest strike occurred on Monday and comes despite a deal between world powers claiming a "cessation of hostilities" in Syria… a deal which does not include ISIS and al Nusra Front of course.
Doctors Without Borders has thus far not been able to attribute blame, but if the Syrian Observatory of Human Rights is to be believed, as much of the mainstream media does without question, Russia is the latest perpetrator of a Doctors Without Borders bombing.
"This appears to be a deliberate attack on a health structure, and we condemn this attack in the strongest possible terms," said Massimiliano Rebaudengo, MSF's head of mission in Syria. "The destruction of the hospital leaves the local population of about 40,000 people without access to medical services in an active zone of conflict."
This bombing comes as Assad's opponents in Turkey, Saudi Arabia, Bahrain and the UAE consider sending troops to bolster their "moderate" rebels. ISIS in Syria is just the beginning of the conflict, it would seem.
Sources: The Independent, VICE, The Independent, Washington Post, VICE, The Guardian
---
This Article (Syrian Ceasefire Fails To Prevent Doctor's Without Borders Airstrike ) is free and open source. You have permission to republish this article under a Creative Commons license with attribution to the author(CoNN) and AnonHQ.com