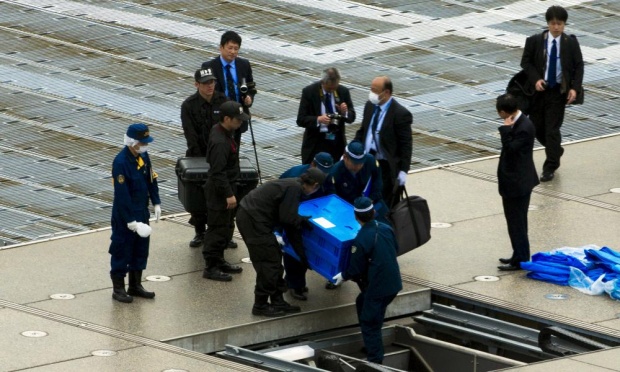 A small drone with four propellers, about 1.7 feet in diameter, emitting traces of radiation and carrying a small camera, a water bottle, a small canister and a flare was found on the roof of the Japanese Prime Minister Shinzo Abe's office on April 22 at around 10.20 AM local time.
The radioactive drone landed the same day that the Kagoshima district court in south-west Japan approved the restart of two nuclear reactors, and gave the government the go-ahead to restart nuclear power generation more than four years after the triple meltdown at Fukushima.
No injuries or damage was reported from this radioactive-drone incident. The radiation levels were low enough not to be deemed a threat to humans. Abe is currently attending a summit for Asian and African leaders in Indonesia.
The unwelcome drone, however, sparked concerns about the potential use of drones in carrying out terrorist attacks. Chief Cabinet Secretary Yoshihide Suga said that a drone landing at the Prime Minister's office was a wake-up call, and should alert people to the problems caused by these unmanned aerial devices. This includes a possible terrorist attack when Japan hosts a Group of Seven summit next year, as well as during the 2020 Olympics in Tokyo.
"This situation concerns the center of Japanese government, the prime minister's office, and we will take every necessary step, including a detailed investigation by police. There is a possibility that drones might be used for terrorist attacks. Taking into consideration the latest incident, we will review drone use and measures for possible terrorist attacks using drones. We'll do our utmost to prevent terrorist attacks," Suga told a news conference.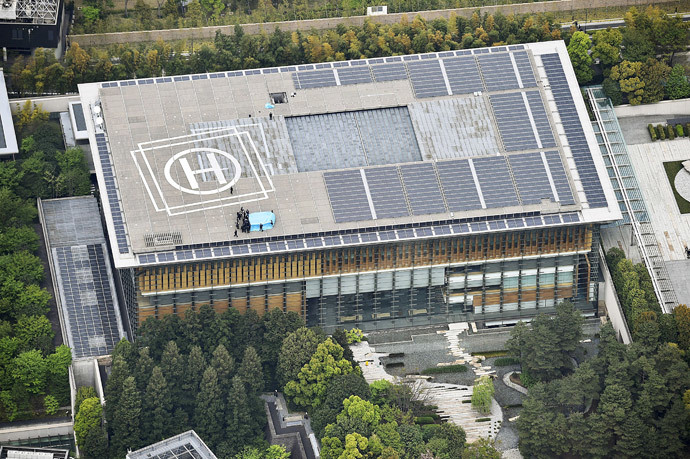 Japan is considering using the Fukushima nuclear plant, wrecked by the 2011 earthquake and tsunami, as a test ground for robots and drones. A Japanese company is planning to mass produce six-propeller drones that could be used to survey the radiation levels and help with the government's decommissioning effort. All 48 of Japan's power plants were shutdown in the aftermath of the Fukushima disaster, with the last one being switched off in September 2013.
A poll conducted on the eve of the election by public news broadcaster NHK showed that 40 percent of Japanese people opposed the restarts; only 24 percent supported the decision. Public doubt over safety standards has been stoked by the numerous errors that had been made during the Fukushima disaster.
---
You want to support Anonymous Independent & Investigative News? Please, follow us on Twitter: Follow @AnonymousNewsHQ
---