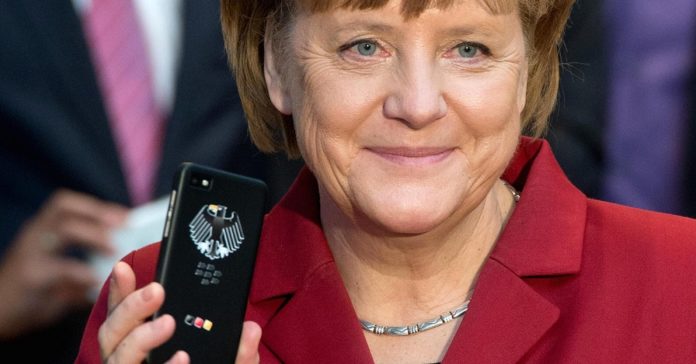 Smartphones have been around for some time now, however, it has only been a few years since we have adapted the technology to its fullest; changing our methods of daily communication, portable emails, to fingerprint scanning, iris scanning and encryption.
However, because these phones are now a permanent fixture in our back pockets, agencies such as the NSA and GCHQ are finding it easier to hack into our daily. Since this concern has arisen, companies have sought to develop more secure smartphones to combat the problem.
Silent Circle's Blackphone 2
Swiss company Silent Circle launched the Blackphone 2. Philip Zimmermann and Mike Janke, who created the company, have a big name in the world of security and research.  The phone runs on a heavily customized version of Google Android called the Silent OS, and the operating system has been approved by Google. Silent OS comes with built-in features such as voice and messaging encryption and a complete security setup wizard that allows you to establish the security settings based around your needs.
The company also claims they have one of the fastest vulnerability updates, meaning that they will update their security systems within 72 hours after the discovery of the zero-day or the vulnerability. These updates and security patches directly arrive from Silent Circle itself, and there are no waiting periods, as the carrier is not involved.
The phone has a 5.5-inch display, which gives a resolution of 1080 x 1920 pixels, which comes with a 5MP front camera and a 13MP back camera. The phone also houses a 3060 mAh battery, runs on 1.7GHz of Octa-Core processors along with 3GB of RAM, and contains 32GB of storage capacity.
Blackberry's DTEK50
Research in Motion's Blackberry DTEK50 says that their phone is one of the world's safest and secure Smartphones available on the market. The all black signature phone from Blackberry comes with their built-in application tracking system, which monitors Android and its applications activity. Even though the claim of the world's most secured Smartphone is going to be questioned in time, for now, the DTEK50 holds its own. The company has given the phone an extra layer of security by giving it hardware protection, and the Android that it runs comes with enhanced security and protective features and encryption services customized for a Blackberry DTEK50 Smartphone.
Apart from all this, the phone also has a built-in password manager, which allows you to store all passwords in a single, secure place; the password keeper is encrypted and can be protected via a password or a PIN lock.
The hardware on the phone is no less impressive: the phone has a display of 5.2 inches with a resolution of 1080 x 1920. The DTEK50 comes with a front camera of 8MP and a back camera giving 13MP with auto focusing features. The phone has a built-in 2610 mAh battery power and runs on 1.5 GHz Octa-Core processors that support 3GB of RAM and 16 GB of storage capacity.
Black by Boeing
Another phone on the list co-developed by Boeing and Blackberry targets people who are hungry for security. The company known for developing aircraft, has created a phone for its defence and security community. The company states that their customers can have peace of mind when they are carrying their sensitive information on this phone, as it has a self-destruct feature.
The company further claims that there are no re-usable parts equipped on the Smartphone; since the device was made for self-destruction, meaning that if anyone tries to tamper with the phone, the phone will automatically delete all saved data and all applications, making the phone unusable.
Apart from its self-destruct feature, the phone also offers encrypted calls and messaging systems; the phone targets companies and government agencies where security is vital.
The phone has a 4.3-inch display and a resolution of 540 x 960 pixels, not the best on the list. The specifications of the camera are not yet officially available on the website. However, it comes with 1.2 GHz of Cortex-A9 processor and customizable modules that can be 'mission specific.'
Turing Phone
A company called Turing Robotic Industries is the brain behind this phone, made from a mixture of Zirconium, Copper, Silver, Aluminum, and Nickel, the phone has been labelled unbreakable by the company. With all those metals at hand, the phone comes at a cost, but according to the company, you are not only paying for the outer beauty, but for the security as well. The company states that the phone works using the principles of Turing Imitation Key, which in essence means that it encrypts all technology on the phone by using a public and private key, and only sends the other person what is intended for them.
Apart from all the security aspects of the phone, it runs on Sailfish OS, which gives a customized Turing AEmaeth UI, which is displayed by a 5.5-inch display screen with a resolution of 1920 x 1080 pixels. Like many Smartphones on the list, this one also comes with two cameras: the front camera has 8MP and the back camera comes with 13MP and dual flash. The Turing Phone has a built-in battery of 3000 mAh that supports the power of Quad Krait 2.5 GHz processor, which supports 3GB of RAM and comes with 16GB, 64GB or 128GB of storage. It also comes with a Turing Imitation Key that is an additional 8GB USB cryptographic key. Quite impressive.
Source: Mobile Tweaks, Silent Circle, Blackberry, Boeing, Turing Robotics Industries, ZD Net
---
This article (The Most Secured Smartphones in the World) is a free and open source. You have permission to republish this article under a Creative Commons license with attribution to the author and AnonHQ.com.
---
Supporting Anonymous' Independent & Investigative News is important to us. Please, follow us on Twitter: Follow @AnonymousNewsHQ