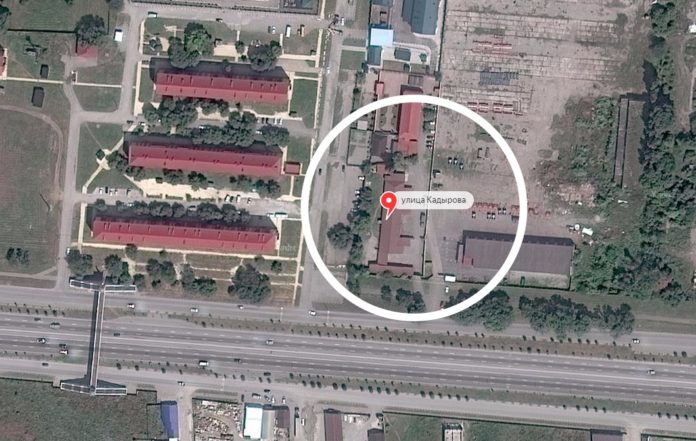 More than 100 homosexual men have been illegally detained in 'prophylactic sweep' for "connection with their nontraditional sexual orientation or suspicion of such" – in Nazi-style concentration camps across Chechnya. They are allegedly being tortured with electric shocks and beaten several times a day.
International human rights activists and Russian newspaper Novaya Gazeta have found that the men, aged between 16 and 50 years, were arrested after a local LGBTQ rights group, GayRussia.ru, unsuccessfully applied for pride parade permits.
Among the detainees are representatives of the Chechen muftiate including prominent, influential and religious leaders close to the head of the republic, as well as two well-known Chechen TV personalities.
Утром ЛГБТ-активист приковал себя наручниками к мосту Ахмата Кадырова в знак протеста против преследования и убийств геев в Чечне pic.twitter.com/yguuAQgn7C

— Dave Frenkel (@merr1k) April 2, 2017
The Novaya Gazeta report, which relies on harrowing testimony collected by the Russian LGBT Network, claims the Chechen authorities have set up several camps where homosexual men are killed in extrajudicial honor killings or are forced to promise to leave the republic. Russian LGBT Network's Svetlana Zakharova told MailOnline:
"Gay people have been detained and rounded up and we are working to evacuate people from the camps.  Those who have escaped said they are detained in the same room and people are kept altogether, around 30 or 40. They are tortured with electric currents and heavily beaten, sometimes to death."
Alvi Karimov, spokesperson for Ramzan Akhmadovich Kadyrov (Head of the Chechen Republic), told the Interfax news agency that the report was "an absolute lie" and "an attempt to slander the Chechen republic":
"You cannot detain and persecute people who simply do not exist in the republic. If there were such people in Chechnya, the law-enforcement organs wouldn't need to have anything to do with them because their relatives would send them somewhere from which there is no returning."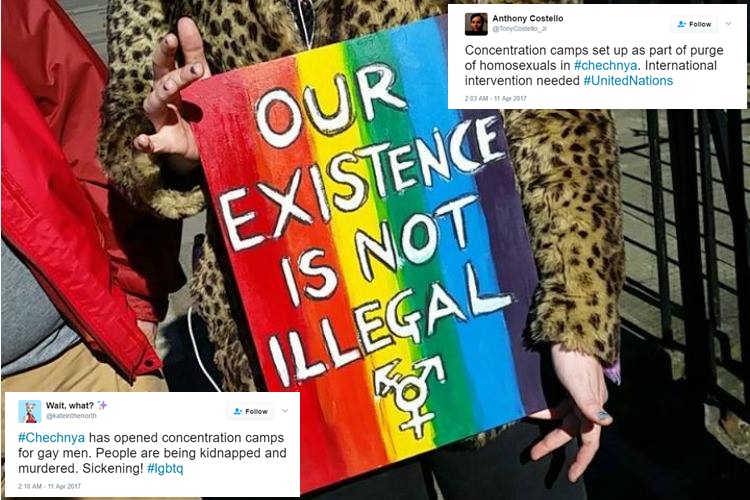 Magomed Deniev, head of Chechen interior ministry's press service, suggested to the RIA Novosti news agency that the report might have been "an April Fools' joke." However, Ekaterina Sokirianskaia, International Crisis Group's project director for Russia & North Caucasus, confirmed the reports to The Guardian:
"I have heard about it happening in Grozny [the Chechen capital], outside Grozny, and among people of very different ages and professions. The extreme taboo nature of the subject meant that much of the information was arriving second or third hand, and as yet there are no fully verifiable cases.
"It's next to impossible to get information from the victims or their families, but the number of signals I'm receiving from different people makes it hard not to believe detentions and violence are indeed happening."
Tanya Lokshina, the Russia Program Director at Human Rights Watch, claimed the information published by Novaya Gazeta is consistent with the reports Human Rights Watch recently received from numerous ground sources:
"For several weeks now, a brutal campaign against LGBT people has been sweeping through Chechnya. Law enforcement and security agency officials under control of the ruthless head of the Chechen Republic, Ramzan Kadyrov, have rounded up dozens of men on suspicion of being gay, torturing and humiliating the victims. Some of the men have forcibly disappeared. Others were returned to their families barely alive from beatings. At least three men apparently have died since this brutal campaign began.
"It is difficult to overstate just how vulnerable LGBT people are in Chechnya, where homophobia is intense and rampant. LGBT people are in danger not only of persecution by the authorities but also of falling victim to "honor killings" by their own relatives for tarnishing family honor."
Meanwhile, Amnesty International has launched a petition demanding Chechnya "stop abducting and killing" gay men. A number of human rights activists have also demanded an investigation to ensure the perpetrators are brought to justice:
I'm calling on @nikkihaley to speak up against the reported #LGBTQ concentration camps in Chechnya. RT to join me. https://t.co/NM05ag67fA

— Sarah Kate Ellis (@sarahkateellis) April 11, 2017
On visit to Moscow, Sec. Tillerson can't turn blind eye to citizens being tortured, killed on suspicion of being gay https://t.co/HkLotBh5q1

— HumanRightsCampaign (@HRC) April 11, 2017
@carrieksada @LeahR77 @DrMartyFox @ChristieC733 @JessieJaneDuff @SandraTXAS @CarmineZozzora @Stonewall_77 @LVNancy After reports of gay concentration camp in Chechyan, Anti-homophobia protests aimed at Putin in front of the Russian Embassy in Berlin pic.twitter.com/6oEA54tla1

— 🌹Sophia🌹 (@surfermom77) April 12, 2017
Mark Toner, the deputy spokesperson for the United States Department of State, also called on the Russian federal authorities to "speak out, take steps to ensure the release of anyone wrongfully detained, conduct an independent and credible investigation, and hold any perpetrators responsible."
"We categorically condemn the persecution of individuals based on their sexual orientation or any other basis. We are deeply disturbed by recent public statements by Chechen authorities that condone and incite violence against LGBTI persons."
---
This article (The Nazis are Back: Chechnya Opens World's First Gay Concentration Camps) is a free and open source. You have permission to republish this article under a Creative Commons license with attribution to the author and AnonHQ.com.
---
Supporting Anonymous' Independent & Investigative News is important to us. Please, follow us on Twitter: Follow @AnonymousNewsHQ