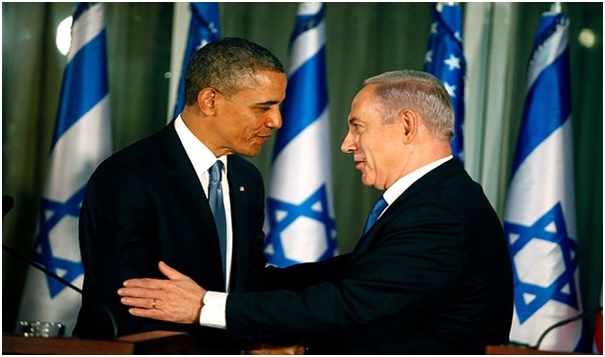 Written by: FLU5CH
The new leaked NSA document released on The Intercept informs us how the US government is and has been long supporting Israel with weapons, cash and surveillance used in almost all Israeli attacks in the last decades.
Throughout the last decade the NSA has been increasing the amount of surveillance that Israel is receiving, this surveillance technology includes the data used to monitor and target Palestinian civilians. Weapon and cash trading has also increased significantly throughout the years so much that almost every Israeli attack has not been possible without it and the US still continues to aid Israel.
President Barrack Obama said last Friday at his press conference "it is heartbreaking to see what's happening there" like he has nothing to do with it and it is all just a fake T.V show, as in fact this attack would have been hardly possible without the constant aid and protection of the US.
A quote from the leaked document states "NSA maintains a far-reaching technical and analytic relationship with the Israeli SIGINT National Unit (ISNU) sharing information on access, intercept, targeting, language, analysis, and reporting" practically announcing to us all that data between the US and Israel is more common than we thought. The US overwhelms Israel with the amount of aid they give, much more than needed.
Another quote from the document would be "The single largest exchange between NSA and ISNU is on targets in the Middle East which constitute strategic threats to U.S. and Israeli interests. Building upon a robust analytic exchange, NSA and ISNU also have explored and executed unique opportunities to gain access to high priority targets. The mutually agreed upon geographic targets include the countries of North Africa, the Middle East, the Persian Gulf, South Asia, and the Islamic republics of the former Soviet Union."
The US will most likely continue to aid and support Israel with the high amounts of weapons and surveillance for the foreseeable future, only creating more wars and genocide taking no liability for any of it.
____________________________________________________________________
Sources:
https://firstlook.org/theintercept/document/2014/08/03/nsa-intelligence-relationship-israel