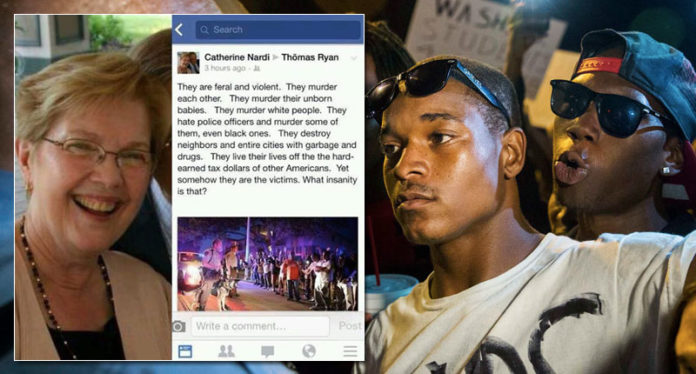 Written by: Captain Planet
Michael Brown, 18 years old, was shot dead by the Ferguson Police Department after he was caught shoplifting a small item from a shop and running, choosing not to stop for the store owner or for police. He was shot six times, with the fatal head shot that ended his life being shot after the unarmed African-American had turned around to face police.
An attempt to justify Brown's death was made by the Ferguson Police Department, who released video evidence of the "robbery". A further video, recorded by a witness and taken by police as evidence (although not released to the public by police), has come to air. It shows two white police officers pacing back and forth next to Brown's body.
"From it all initially happening, I knew this was not right."
Piaget Crenshaw, a local resident, videoed the aftermath of the shooting that has sparked night time protests. After watching police chasing Brown and firing at the same time, and also witnessing Brown turning around to face officers only to be shot in the face, Mrs Crenshaw explains why she decided to film, saying, "It was something that clicked in me, like, somebody else needs to see this."
"They are feral and violent"
It has been claimed that alongside the shocking revelations surrounding Brown's death, the wife of Ferguson's Police Chief, Patricia Jackson, posted a vicious, racist attack on African-Americans on her Facebook account: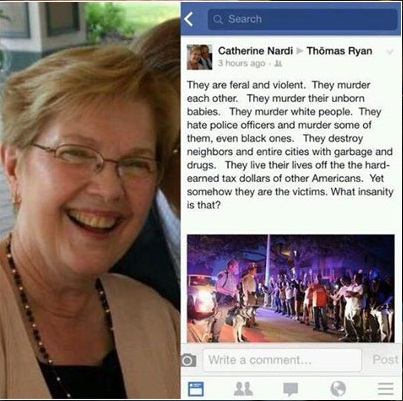 "They are feral and violent. They murder each other. They murder their unborn babies. They murder white people. They hate police officers and murder some of them, even black ones. They destroy neighbors and entire cities with garbage and drugs. They live their lives off the hard-earned tax dollars of other Americans. Yet somehow they are the victims. What insanity is that?"
However, it has since emerged that the picture of Patricia Jackson and the Facebook quote was a hoax, and the post was eventually traced back to a Catherine Nardi, not Patricia Jackson.
_______________________________________________________________________________
Sources:
http://politicalblindspot.com/did-the-wife-of-ferguson-police-chief-calls-african-americans-feral-animals/