The Grand Cancun Eco Island is a massive offshore marine platform on stilts and its architect Richard Moreta Castillo claims that the luxurious floating island will generate renewable energy and clean up the ocean. Unlike other eco-buildings, Grand Cancun will actively improve the environment by filtering out hydrocarbons and pollutants in the water, and reducing the entire population's fossil fuel consumption.
Michael Silvers, who helped illustrate and render Castillo's design, writes:
"Grand Cancun will provide part of the city's needs with clean, local renewable energy. Solar panels will cover most of surfaces, including see-through photovoltaic polymers on the dome. Every residential block on the tower will have vertical wind turbines and solar panels. Underwater there are systems of tidal and wave energy collectors. All rain water will be collected and reused. Wastewater is not wasted! It will be purified and reused for gardens. A large inverse-osmosis desalination plant will provide drinking water for all the users of the complex and some for the city.
But the most interesting thing is that it will clean the seas. The shape of the building, its private beach and waterfront, and the coast will direct water right through waste collectors for floating solids and hydrocarbons. The water will be also nourished and purified to increase marine life. Above the water everything is planned to care about the environment, and about motivating people to share the responsibility."
This self-sufficient eco-resort will commemorate the 50th anniversary of beginning of Cancun's development in 2020.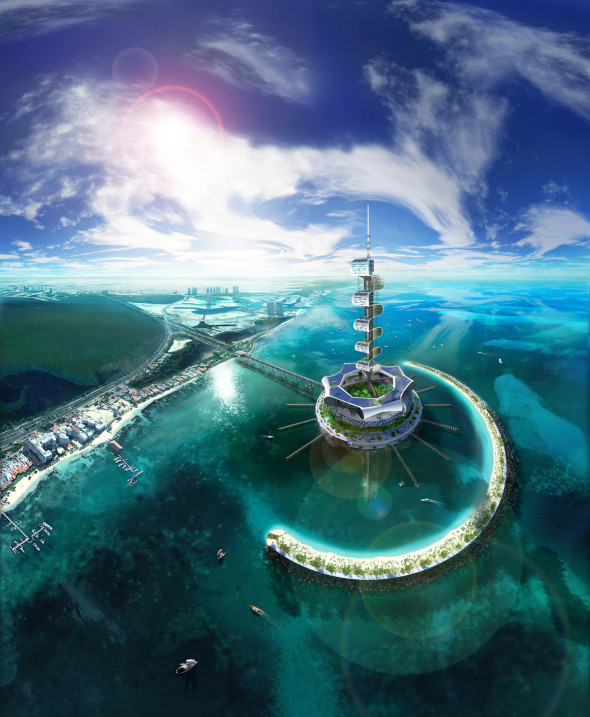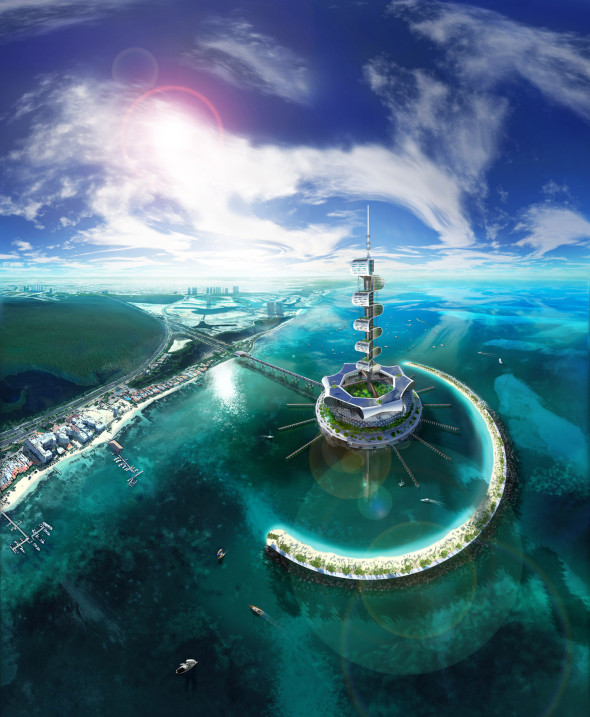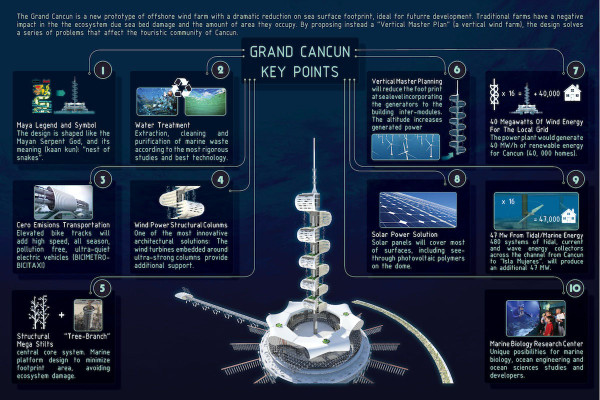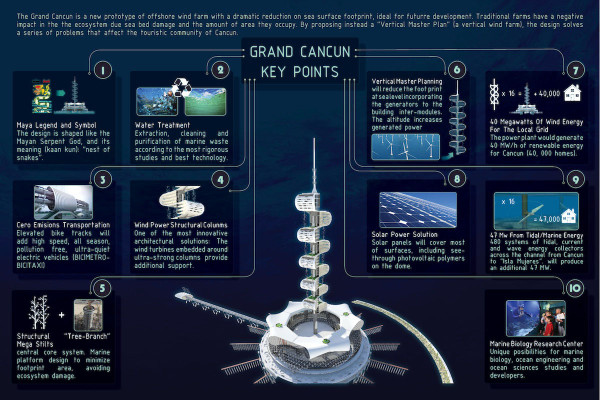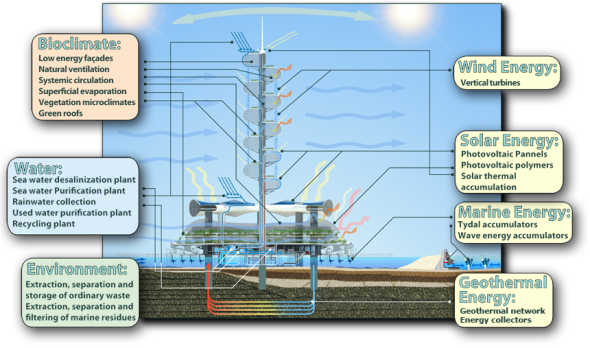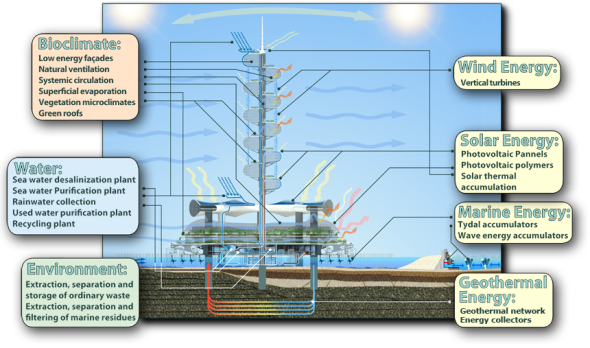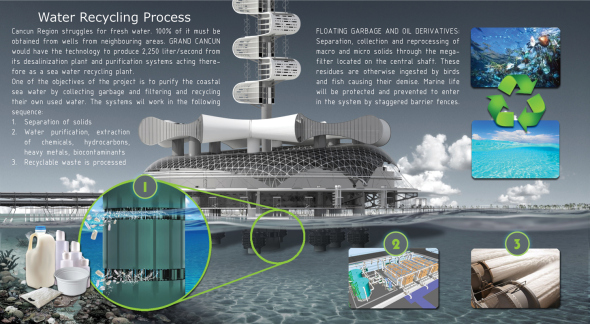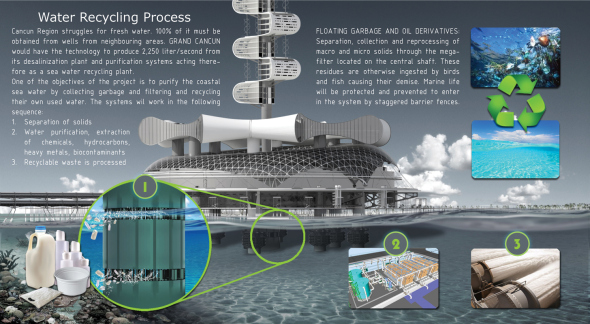 ---
You want to discuss a certain topic with likeminded people or you want to organize a local protest or you have an idea for a project that can help people in need in your local community or all around the world? Join our forum! www.anonboards.com
---
You want to support Anonymous Independent & Investigative News? Please, follow us on Twitter: Follow @AnonymousNewsHQ
---