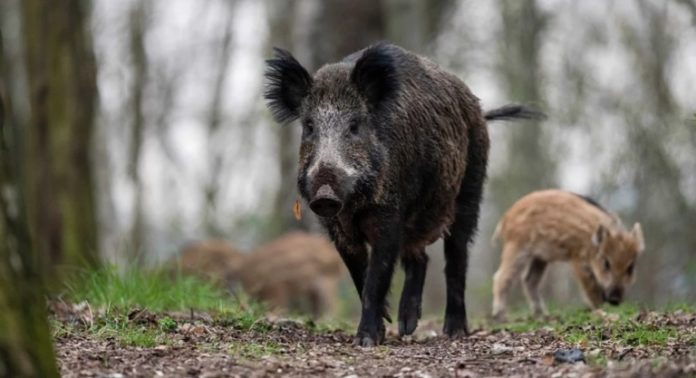 By Amanda Froelich at trueactivist.com
ISIS members proceeded to take "revenge on the pigs" after the fatal attack, claims a source.
Earlier this week, three ISIS fighters were reportedly mauled to death by wild boars on Iraqi farmland which is owned by the terrorist group. According to Iraq News, the militants had attempted to remove the animals near Kirkuk in the al-Rashad region when the animals went on a "rampage." ISIS members proceeded to take "revenge on the pigs" after the fatal attack, claims a source.
No information has yet been shared detailing how the fighters died or how the "revenge" was carried out. As The Independent reports, the areas surrounding Kirkuk have been held by ISIS since 2014, when thousands of civilians fled the region to preserve their lives. This news follows the U.S. proclaiming it has killed 70,000 ISIS fighters – twice then it says exists. Read more here.
According to Sheikh Anwar Al-Assi, Chief of the local Ubaid tribe which has taken up arms against ISIS, the boards are very short-tempered, therefore, were likely disturbed by the militants. He told the press:
"It is likely their movement disturbed the herd of wild pigs, which inhabit the area as well as the nearby corn fields. The area is dense with reeds which are good for hiding in."
The event occurred six months after Iraqi forces launched efforts to retake the city of Mosul, which is believed to be the last stronghold of the group in the country. Local forces are presently insisting the government liberate ISIS-held areas elsewhere, but forces are predominantly occupied by Mosul, aided by troops from the U.S.
Members of ISIS have been accused of executing civilians in the region who attempt to flee to refugee camps. Fortunately, at least three militants were taken care of by wild boars, proving once again that nature is a formidable foe. What are your thoughts? Please comment below and share this news!