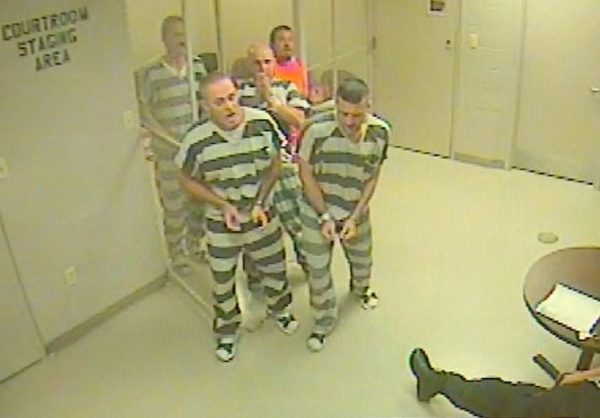 A news story of eight inmates, who broke jail to save the life of an officer on duty guarding them, has gone viral in Parker County, in the state of Texas, United States.
The unnamed officer was said to be guarding the inmates in the basement of the District Courts Building, in Weatherford, on June 23 2016. Then all of a sudden, he had a heart attack and collapsed.
All eight inmates who saw what happened to their jailer, rushed to the door, but it was locked. In handcuffs and shackles, they started shouting for help. When help was not coming, they took a quick decision to defy the law and make use of common sense. They managed to force the door open to reach the unconscious officer on the floor.
They continued to scream and shout for help, and because they were out of the jail, their voices were heard. One inmate even tried using the radio to call for emergency help, despite being in handcuffs.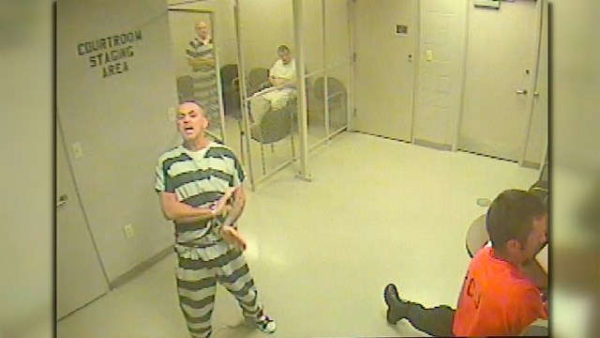 Finally, officers who had heard the shouting rushed to see what the problem was. They were shocked to see their colleague on the floor unconscious, while the inmates surrounded him.
Some of the officers who arrived at the scene were confused, as they did not clearly understand what was happening. Some officers took care of the inmates, thinking that it was a jail break attempt. Others also attended to the unconscious officer, administering first aid. They performed CPR until paramedics arrived with a defibrillator, got his heart beating again, and took him to a hospital. The incident was captured by surveillance camera in the facility.
The officer is now alive and kicking due to the efforts of the inmates. One of the inmates, Nick Kelton told local media that despite the fact that they were helping the officer, they were afraid that other officers will come rushing on them, which would have resulted in a disaster. Kelton was quoted as saying: "He just fell over. Looked like an act. Could have died right there. We were worried they're going to come with guns drawn on us."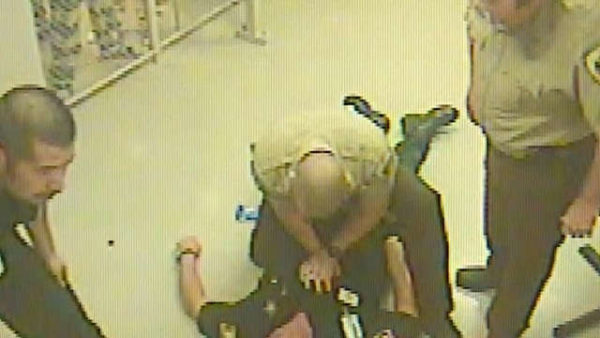 Another inmate, Floyd Smith also said "They thought it was a fight. They thought we were taking over." Kelton is said to be in jail for drug charges, while Smith is said to have assaulted a public servant. Kelton added that he got involved to save the officer on purely humanitarian grounds. "I watched him die twice. It never crossed my mind not to help whether he's got a gun or a badge. If he falls down, I'm gonna help him."
Parker County Sheriff's Chief, Sgt. Ryan Speegle admitted that he was also confused when he first arrived at the scene of the incident. He commended the actions of the inmates, revealing that the unconscious officer had a gun and keys, which the inmates could have used to free themselves and runway, leaving him to die.
"He had keys. Had a gun. It could have been an extremely bad situation." Sgt. Speegle told WFAA in an interview.
However, Parker County officials declined to identify the officer saved by the inmates. It was only said that he works for a private contractor, and that he did not want to discuss the incident. He has since returned to his duty post.
WFAA reports that the room that inmates broke out from, to raise the alarm that saved the officer, has now been reinforced.
This is not the first time inmates have come to the aid of an officer guarding them. In November 2009, several prisoners at the Orient Road Jail in Tampa, Florida rushed to rescue a guard during an attack by another inmate who had him in a choke hold.
---
You want to support Anonymous Independent & Investigative News? Please, follow us on Twitter: Follow @AnonymousNewsHQ
---
This article (Timely Intervention: Inmates Break Jail in Texas to Save Sick Police Officer Guarding Them [Video]) is a free and open source. You have permission to republish this article under a Creative Commons license with attribution to the author and AnonHQ.com.