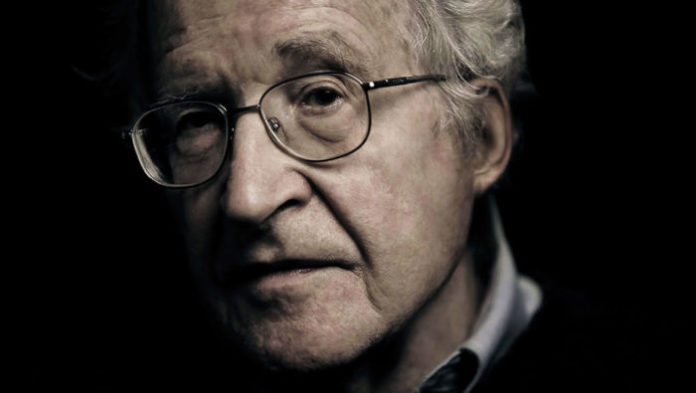 Donald Trump won the presidency of the United States simply because his opponent wasn't good enough. Hillary Clinton is part of the establishment, and of course, a puppet of the banking cabals. Giving her the White House means a total takeover of the country by the cabals.
Americans were determined to hand over the presidency to someone who would champion their interests – not the one percent. As Clinton fraudulently found herself on the ticket of the Democratic Party to contest Trump, the hope of many Americans faded. For many voters, it became a matter of choosing the lesser of two evils.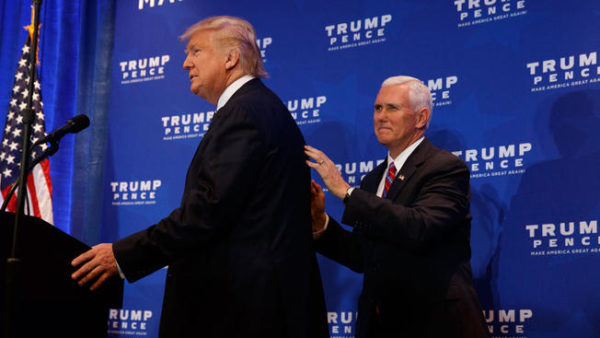 Trump, during his campaign, didn't hide his hate, bigotry and rhetoric. He would bring American jobs back; build a wall to stop drugs from entering the United States via Mexico; ban all Muslims from entering the United States because they are terrorists; among others were the promises made by Trump. In short, Trump said he was going to "make America great again."
But less than 90 days in office, things are proving to be difficult for Trump. Governance is a serious business and not as simple as a click of a computer mouse.  During the campaign, Trump said he would repeal the Affordable Care Act – popularly known as Obamacare – on the first day he would take office. But after taking office, he waited for more than two months before making the move to fulfill his promise. And we all know the results. It was a total disaster for Trump and the Republican Party. The bill to repeal Obamacare didn't even make it to a vote among lawmakers, and in fact, Trump was forced to withdraw the bill. The non-partisan Congressional Budget Office said 24 million Americans could have been left uninsured if the bill had passed.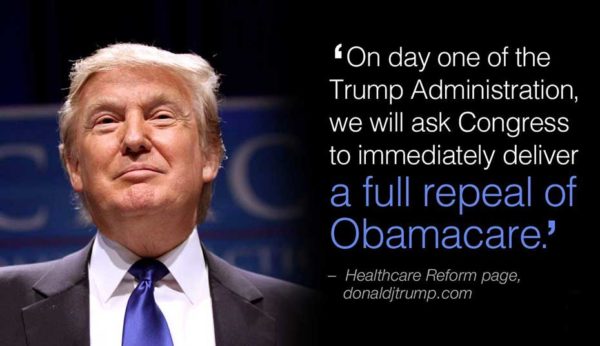 Already, the promising of banning Muslims from entering the United States has been a failure. The first ban was halted by the court. The second ban has also been frozen by a federal judge in Hawaii. This means Trump won't get the opportunity to run the country like his Trump Organization. There are rules and procedures governing every country. Those rules and procedures must be obeyed by all citizens — including the president.
Recording these defeats in the early days of his presidency, some commentators say Trump is likely to apportion blame for his failure. Indeed, when the court ruled against the first Muslim ban, Trump launched an attack on the presiding judge, accusing him of exposing the country's citizens to terrorists. He also launched the same attack on the second judge who gave the ruling.
This shows that commentators are right. Trump will surely blame people for his own shortcomings as president of the United States. He will do this to prove to his supporters that he is working but the system is frustrating him.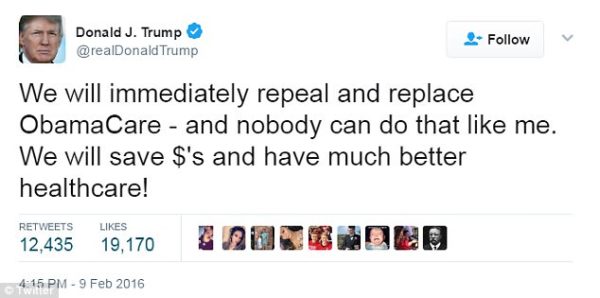 One of America's revered academics, Noam Chomsky, has also added his voice to the seeming failure staring down at Trump. Chomsky is a linguist, philosopher, cognitive scientist, historian, social critic and political activist. He is also a major figure in analytic philosophy, and one of the founders of the field of cognitive science. Chomsky is an Institute Professor Emeritus at the Massachusetts Institute of Technology, where he has worked since 1955, authoring over 100 books on topics including linguistics, war, politics, and mass media. Chomsky's views are highly respected, as he knows the business of politics in his homeland better than most.
In an interview with AlterNet, Professor Chomsky said Trump's policies are bound to fail, and that if they fail, Trump and his administration will play the blame game. According to Chomsky, Trump may even stage fake terror attacks in order to remain popular, covering up his failed policies.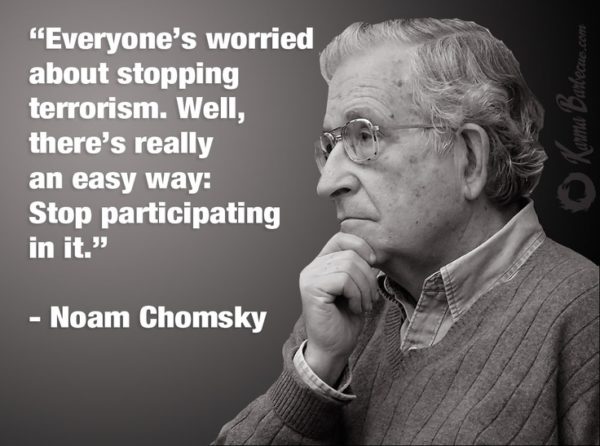 "In order to maintain his popularity, the Trump administration will have to try to find some means of rallying the support and changing the discourse from the policies that they are carrying out, which are basically a wrecking ball to something else. Maybe scapegoating, saying, "Well, I'm sorry, I can't bring your jobs back because these bad people are preventing it." And the typical scapegoating goes to vulnerable people: immigrants, terrorists, Muslims and elitists, whoever it may be. And that can turn out to be very ugly. I think that we shouldn't put aside the possibility that there would be some kind of staged or alleged terrorist act, which can change the country instantly," he said.
Professors Chomsky further stated that a section of the American public would soon notice that Trump has deceived them by making promises that he can't fulfill.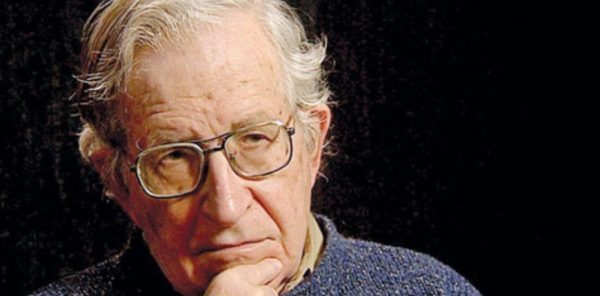 He explained:
"His [Trump] rhetoric is about helping the working man and so on, but the proposals are savage and damaging to the constituency that thinks that Trump is their spokesperson. I think that sooner or later the white working-class constituency will recognize, and in fact, much of the rural population will come to recognize, that the promises are built on sand. There is nothing there."
Let's keep an eye on Trump. Chomsky knows his stuff well. He has studied politicians and human nature for decades, on how they use clandestine means to remain popular in the eyes of the public, despite failing miserably.
---
This article (As Trump Campaign Promises Fail, Noam Chomsky Warns of Possible False-Flag Terror Attacks) is a free and open source. You have permission to republish this article under a Creative Commons license with attribution to the author and AnonHQ.com.
---
Supporting Anonymous' Independent & Investigative News is important to us. Please, follow us on Twitter: Follow @AnonymousNewsHQ