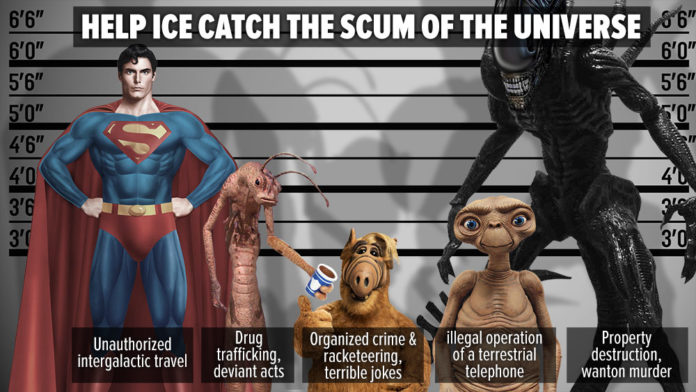 The Victims of Immigration Crime Engagement Office (VOICE), launched by ICE, to maintain a hotline for victims of illegal alien crime to call for support and assistance, is now active. However, the Trump administration has recently blasted pranksters trolling the line who are reporting on a different type of illegal alien – the UFO variety.
The hotline has been jammed with trolls and hoaxers reporting on ALF sightings and those of Superman. Those on Twitter also took to the platform, using the hashtag #AlienDay to encourage others to call the VOICE number designed by the government to report illegal aliens – to replace the calls with UFO sightings.
ICE officials have told FOX News that significant delays have been experienced due to the increase in hoax calls, and said it was a waste of government resources. "Secretary Kelly made clear in his announcement Wednesday that this phone line is to be dedicated for the use of victims seeking information and resources," ICE told Fox.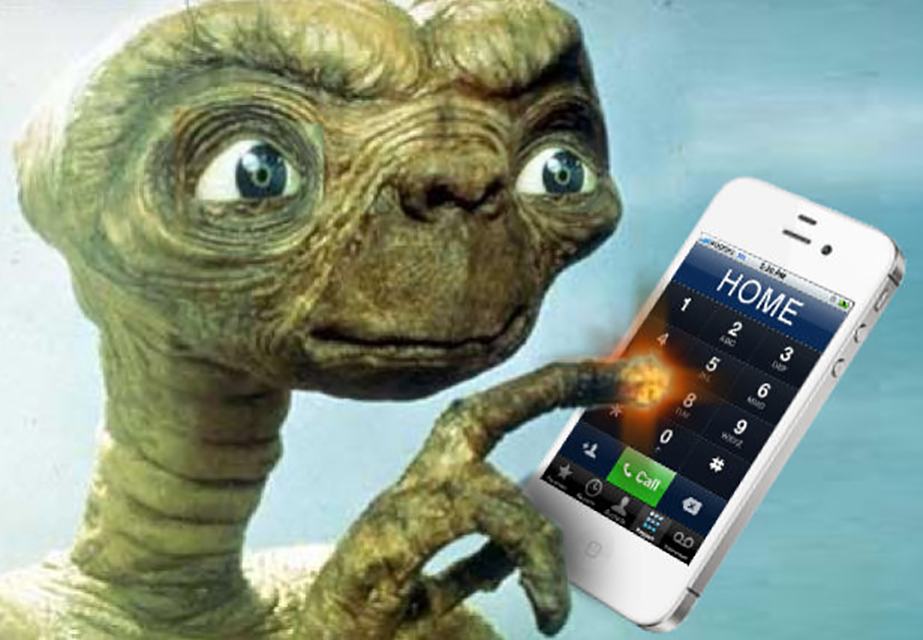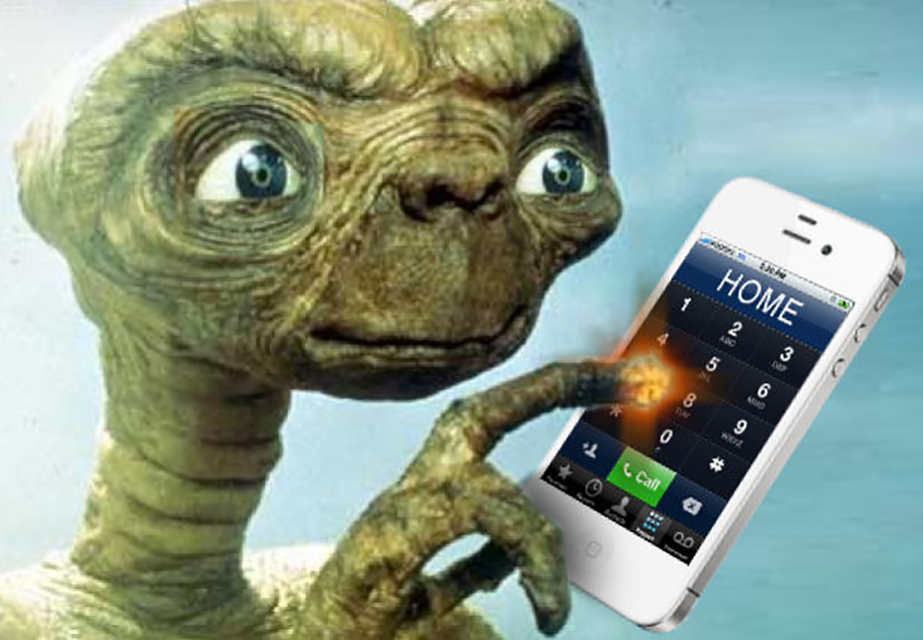 Homeland Security Secretary John Kelly also said of the VOICE hotline that it was designed to help victims of crime conducted by illegal aliens. "They are casualties of crimes that should never have taken place—because the people who victimized them often times should not have been in the country in the first place," he said.
If the @POTUS wants us to call the VOICE hotline to talk about aliens behaving badly, well that's what we should do. https://t.co/ZIsjhTgJN1

— Alexander McCoy (@AlexanderMcCoy4) April 30, 2017
However, Alexander McCoy's April 26th tweet gathered more momentum than he anticipated. The former Marine and now current Columbia University political science student had tweeted in response to the opening of the VOICE phone line:
"Wouldn't it be a shame if millions of people called this hotline to report their encounters with aliens of the UFO-variety."
Wouldn't it be a shame if millions of people called this hotline to report their encounters with aliens of the UFO-variety. https://t.co/Cl048Gihnk

— Alexander McCoy (@AlexanderMcCoy4) April 26, 2017
It seemed online internet goers needed no further encourage to report their sightings of little green men.
.

McCoy told Washington Post that he hoped the "pranking" would ultimately lead to a shutdown of the hotline and saw it as a form of civil disobedience against Trump's treatment of immigrants.
"We've been calling our members of Congress," McCoy said. "We've been ranting at our members of Congress for not showing up at town halls for so long. This isn't all about what outrageous thing that Trump has done now. We have power to stop things. We have power to speak out – to show that there are things that we won't accept."
The ICE VOICE Hotline to report "#immigrant crime" is overloaded with calls about space aliens. Report your UFO sightings here: 855-48VOICE

— Lina Srivastava (@lksriv) April 27, 2017
McCoy also tweeted: "VOICE exists ONLY to collect anecdotes for Trump and his allies to demonize and dehumanize (our) immigrant neighbors and families."
McCoy continued, "There is no reason to create a special office dedicated to collecting stories of just perpetrators from a particular group," he said. "None. And doing so proves that VOICE has nothing to do with caring for victims, doesn't center victims, is just a racist propaganda tool."
For anyone experiencing out of the ordinary alien difficulties, the VOICE hotline number is: 855-48-VOICE – toll free for those living within US borders or here, for others with concerns.
---
This article (Trump's Report-an-Illegal-Alien Hotline Gets Inundated with Reported UFO Sightings) is a free and open source. You have permission to republish this article under a Creative Commons license with attribution to the author AnonWatcher and AnonHQ.com.
---
Supporting Anonymous' Independent & Investigative News is important to us. Please, follow us on Twitter: Follow @AnonymousNewsHQ