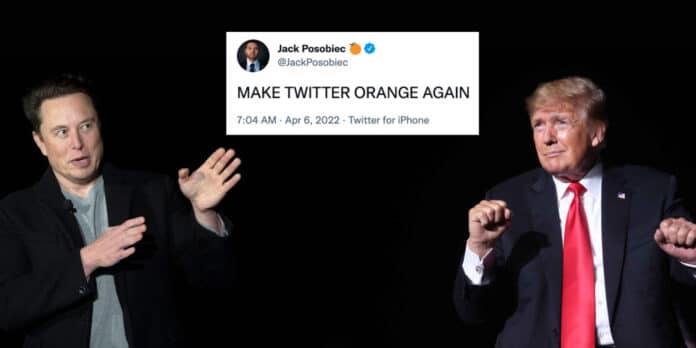 Last monday, it was announced that Elon Musk, the world's richest man purchased $3 billion in Twitter stock, making him the largest stockholder in the company.
Before his massive stock purchase, Musk was asking questions about censorship on Twitter.
The richest man in the world posted a poll on Twitter on March 24, asking Twitter users if they believe the "Twitter algorithm should be open source?" In other words, should Twitter make public how they prioritize news?
The final results of the Twitter poll showed that 82.7% of the 1.17 million respondents believe that Twitter should make its algorithm public.
Twitter algorithm should be open source

— Elon Musk (@elonmusk) March 24, 2022
Only two hours ago, Twitter came out with a statement to inform Twitter users that they've been working on an edit button for one year, making it clear that it wasn't Elon Musk's idea. What people should be asking is why is it taking a company worth billions of dollars ONE YEAR to figure out how to edit comments on their platform?
Twitter says it has been working on an edit feature since last year and will start testing the feature in Twitter Blue Labs in the coming months (@twittercomms)https://t.co/aDRPN83Q5Uhttps://t.co/U5BjLfIn42

— Techmeme (@Techmeme) April 5, 2022
On March 25, the Tesla founder tweeted: "Free speech is essential to a functioning democracy?" Musk followed his statement with a question: "Do you believe Twitter rigorously adheres to this principle?"